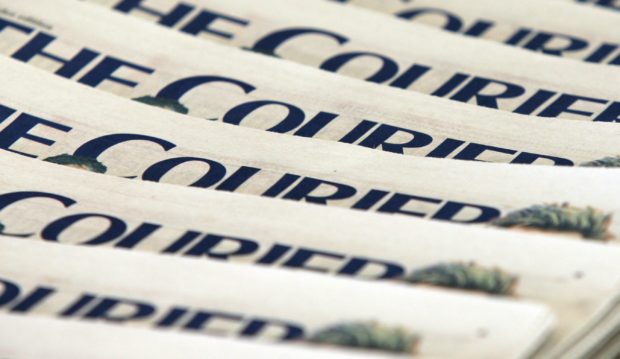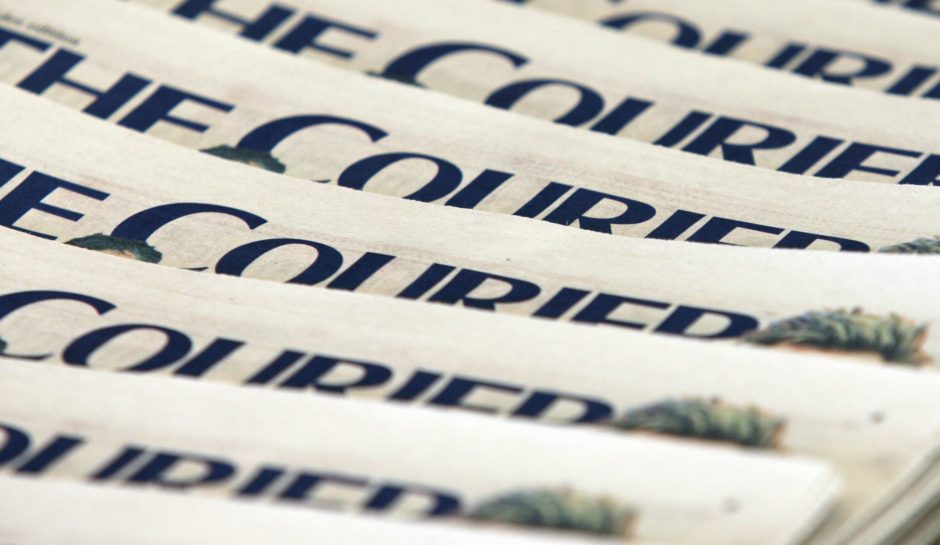 Please allow me tell you a brief tale. It is of an older woman whose family had lived in the same house in rural Angus for generations. She planned to spend the rest of her life there.
Until, that is, the landowner decided to increase her rent tenfold to push her out of her home so it could be redeveloped and rented out for a pretty penny.
It was one of the first stories I picked up as a journalist. It was also one of the first times I realised the power that threats of legal action could have.
Unfortunately, because the company I worked for at that time – not DC Thomson – had the backbone of a grass snake, just talk of a big company with lawyers getting shirty meant words were not even written to be binned.
The woman took this as a sign all hope was lost and gave up on her beloved home.
Obviously it is far from guaranteed that any intervention by the Press would have changed the situation, but it would certainly have given the lady a fighting chance.
Why is this relevant? Consultation on proposals which could see newspapers forced to pay their opponents' legal costs even if they win in court closes on Wednesday.
Now, the scenario outlined above is hardly the biggest scandal to have struck in the past decade but it does illustrate an important point.
If big companies already think they can use threats to spare themselves bad publicity, imagine how frequently they will be deployed when there is not even the worry of stumping up for solicitors in the event they are wasting everyone's time for their own selfish means.
The UK Government is consulting on whether to implement measures contained within Section 40 of the Crime and Courts Act 2013, which could see newspapers not signed up to an officially recognised regulator pay the legal costs of both sides in libel and privacy actions brought against them.
Newspapers that are part of a recognised regulator Impress, largely set up and run by celebrities with an axe to grind, would be exempt from the measures.
It has been financed by the former motor racing boss Max Mosley, who has his own reasons for favouring authoritarian clampdowns on journalists after he was a victim of a tabloid sting.
He doesn't seem to remember that he was victorious in his legal action against the newspaper in question.
It has become common spin amongst the rich and the powerful with vested interests that Impress is sticking up for the little guy against the rich and the powerful media moguls with vested interests.
Such black and white thinking is completely inaccurate to the greyscale picture which is actually on display.
First of all, there is already strict press regulation in the UK which forces print media to adhere to certain standards and publish corrections when we get things wrong.
One of the most common straw man arguments put forward by those arguing for the Press to sign up to a regulator which is set up by Royal Charter, therefore opening the door to government influence on our papers, is that of phone hacking. The campaign group arguing for Press freedom to be limited is even called Hacked Off.
The inconvenient truth, however, is that phone hacking is, and always was, illegal.
It has nothing to do with regulation of tabloids and everything to do with application of the law.
Consider how Section 40 would have affected the hacking of murdered teenager Milly Dowler's phone.
The hacking would have still happened, causing additional and extreme upset to her family, because it would be illegal in both cases.
There is no change to that side.
What potentially would have been different, however, is The Guardian's ability to expose the horrid practice.
What if the editorial team at the News of the World, which folded in the aftermath of the scandal, had decided to take legal action against its rival?
Safe in the knowledge that News International, as it was then, would not have to pay for the legal fees, such an action could have been launched to silence one of the key catalysts for this entire process.
What chance the Daily Mail would have gone ahead with its splash on the violent death of Stephen Lawrence: "Murderers: The Mail accuses these men of killing. If we are wrong, let them sue us," if those responsible could have taken them to court for free?
Would The Telegraph have been able to expose the expenses scandal with trigger-happy MPs able to clean them out down at the courthouse?
On a smaller scale, could The Courier have published the internal worries in Police Scotland that Sheku Bayoh died as a result of how he was restrained by officers without a tap on the shoulder from the long arm of the law?
Newspapers are far from perfect. Some enrage me with their agendas.
Punitive and insidious agendas are simply wrong, though. At this time of uncertainty across the UK – and the world – we need a strong and free Press.
Held to account? Absolutely. Silenced by the state? That would be a disaster.
---
To respond to the consultation, click here.