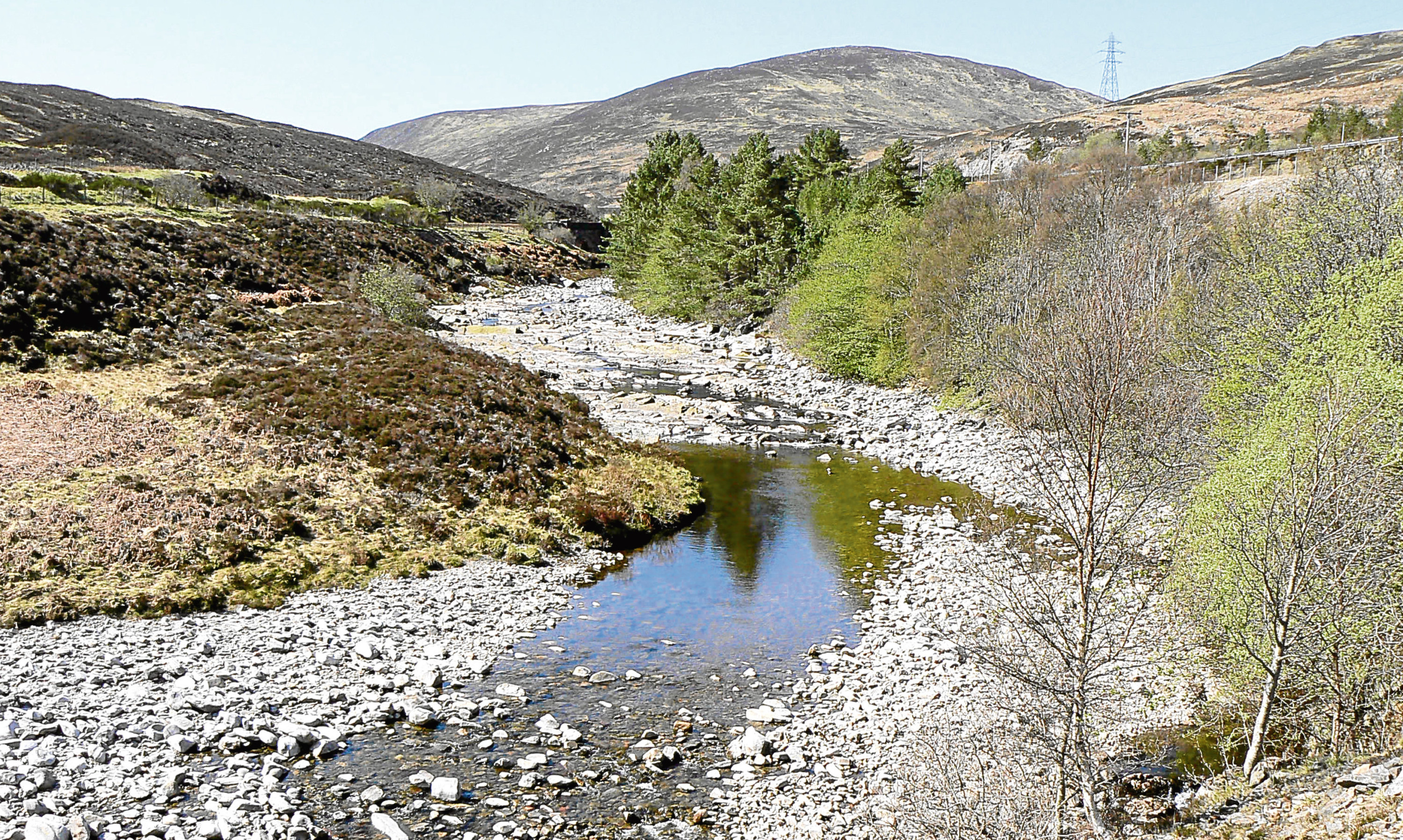 Sir, – May I congratulate Bill Jack, chairman of Tay District Salmon Fisheries Board, fisheries director Dr David Summers, board members and staff on obtaining, after many years of effort, the re-watering of the River Garry.
The successful outcome could only have been obtained thanks to the EU's Water Framework Directive, a major piece of legislation which called for the restoration of waterways adversely affected by abstraction, pollution and so on.
Before I retired as Courier angling correspondent more than eight years ago, I watched board staff restocking part of the Garry with unfed fry at a time when this agreement with Scottish and Southern Energy seemed imminent.
Hopefully, some of this work survived and more will be carried out to bring the Garry back to its position as a major salmon-producing tributary of the Tay system.
Ken Bell.
61 Burghmuir Road,
Perth.
Hard North Sea decisions loom
Sir, – Breaking up is so very hard and expensive as we shall learn as we say goodbye to three of the four of Scotland's Brent oil platforms.
There's much to be considered as we start out on this colossal journey.
The engineering is set to be on a mammoth scale and will probably use up all the profits remaining from the Brent field.
Shell, one of the two major owners of the platforms, expects to remove 24,000 tonnes of mostly steel from its Delta platform next year.
Meanwhile, a huge ship will be built to carry that structure to wherever it'll be broken up. Some truly enormous contracts are likely and lots of jobs too.
The most likely destination for the up-rooted platforms is with our neighbours on the Tees Estuary. Teeside already has a long track record in breaking up difficult and dangerous marine structures.
There's a steel plant alongside that already gobbles up scrap metals ready for fresh use in cars, kettles and razor blades.
Taking down three of the four Brent platforms is only the start of a giant, if temporary, jobs bonanza. There are thousands of wells to be plugged on the sea bed, 6,000 miles of pipelines and nearly 500 platforms to be lifted and scrapped.
The costs will be horrendous and may wipe out all the prospective profits and tax revenues from our oil industry.
That is unless the Arab-led coalition holds together and oil markets start to grow again.
If the oil price should fall again, we'll need to subsidise the decommissioning or leave dangerous structures at sea.
These are big issues we should all expect our parliaments to chew over.
Andrew Dundas.
34 Ross Avenue,
Perth.
Look in mirror Lord McConnell
Sir, – It seems strange that former First Minister Jack McConnell (now a life peer) should be arguing against Holyrood list MSPs having a "job for life" (January 17).
It is for the political parties to decide who is placed on the list and for the voters to decide whether they back the party who put them there.
If they are dissatisfied with their performance, they can simply place their cross against the name of another party at the next election.
This is markedly different to the system in the bloated House of Lords where parties submit individuals for a peerage and they are then there for the rest of their life if they choose.
The democracy in the list system may be flawed, but it is democracy.
That can hardly be said about the method of getting into the House of Lords. Lord McConnell should have taken a long, hard look in the mirror before he made his ill-informed comments.
With regard to the number of MSPs we have, I would suggest that, for a population of just over five million, 129 is more than enough.
We shall soon have 600 MPs at Westminster for a United Kingdom population of more than 63 million.
Instead of trying to increase the Holyrood intake, we should be looking more closely at how they can liaise better with councillors and MPs. The public is in no mood to countenance an increase in the number of elected representatives we have.
Bob Taylor.
24 Shiel Court,
Glenrothes.
Brexit anger smokescreen
Sir, – In his response to my letter, Kenny Ritchie (January 18) fails to see the bigger picture.
Despite signing the Edinburgh Agreement and promising a once-in-a-generation vote, Nicola Sturgeon ignores the democratic will of the Scottish people as expressed in September 2014 because it does not suit her separatist ambitions.
Conversely, she obsesses about the Scottish element of the UK-wide EU referendum, because she feels, in a tortuously constructed argument, the 2016 vote gives her the right to demand a second referendum.
For Nicola Sturgeon, Brexit is just a convenient smokescreen.
She'll stop at nothing and will use any pretext, however damaging to our standard of living, to try to make her teenage dream of independence come true.
Martin Redfern.
4 Royal Circus,
Edinburgh.
More myths of global warming
Sir, – Isla Browning (January 17) believes in global warming and the influence of mankind on it.
She agrees that what could be the world's biggest iceberg, in the Antarctic, will not raise sea levels but that the Larsen C Ice Shelf glacier behind it may splinter and raise sea levels.
Interesting, but in 2002, the Larsen B Ice Shelf splintered and collapsed in the space of a month with little impact on sea levels.
Since 1993, satellite altimetry has determined a fairly constant sea level rise of just over three millimetres a year, hardly Al Gore's 20 feet predictions.
Other failed doomsday prophesies include statements made in 1970 that we will be in an Ice Age by 2000, in 1989 global warming and rising sea levels will wipe entire nations off the map by 2000, in 1999 the Himalaya glaciers will be gone in 10 years, in 2000 snow will soon be a thing of the past and, in 2008, the Arctic will be ice free by 2013.
So much for global warming scientists with vested interests.
Clark Cross.
138 Springfield Road,
Linlithgow.