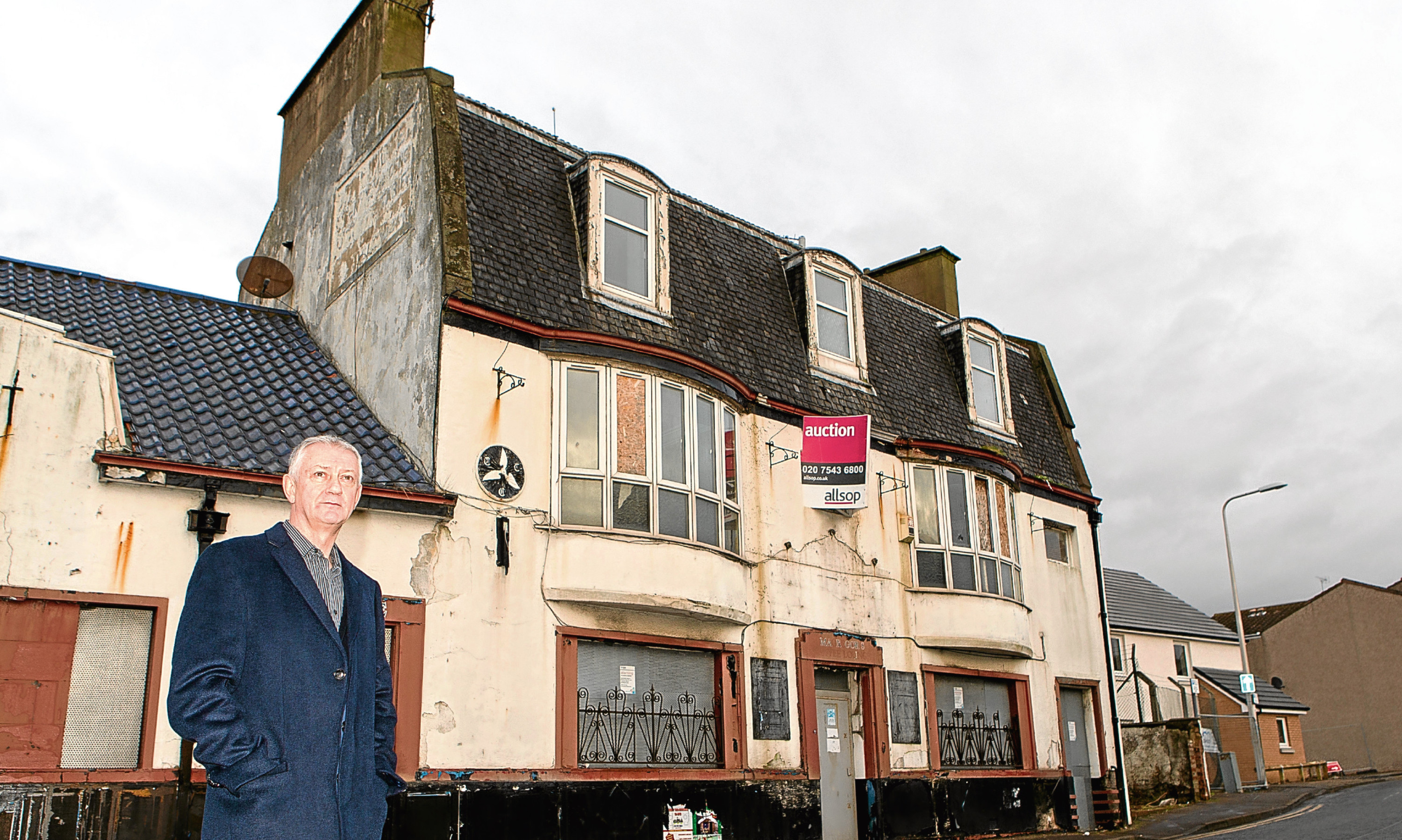 Sir – Your reports that national pub chain JD Wetherspoon has pulled out of developing premises in Leven is disappointing.
It demonstrates both the ignorance of national retailers in conducting basic research but also reinforces the concern that, because of its fragmentation, Levenmouth as a whole punches well below its weight.
Levenmouth has a population in excess of 38,000 which puts it among the top 20 to 25 settlements in Scotland, however defined.
Wetherspoon runs establishments in many much smaller towns such as Fraserburgh, Galashiels, Hawick and Helensburgh.
The firm's planners clearly do not appreciate that one component of Levenmouth namely, Leven, with only 9,000 people acts as the commercial hub for an immediate catchment more than four times that size.
Leven town centre should boast more branches of national chains on population alone, yet our area also does itself no favours.
The creation of Levenmouth Academy was a breakthrough since the collective Levenmouth name was used for the first time, encompassing all the different communities within Levenmouth and that school is the second-largest secondary in Scotland.
To address this persistent oversight, more effort is needed to promote this area as Levenmouth so that we cannot be so easily divided and ruled.
This does not mean overlooking more local connections and the character of the different Levenmouth communities but projecting our presence collectively and thus more effectively.
The lack of rail services here merely underlines this point.
Levenmouth is the largest settlement in Scotland without trains.
Is this also because transport planners have not carried out due diligence or that they are allowed to get away with this because there is no unified identity?
Ken Maclagan.
2 Union Place,
Leven.
Benefits of basic income
Sir, – In his letter (February 6) on universal basic income, it is good that Ron Sturrock says he remains to be convinced. This indicates being open to the evidence.
He should know that support for the concept comes from both ends of the political spectrum.
It is also supported by those favouring a less intrusive state.
Coincidentally, there's been reporting about Concentrix and the way it operates the tax-credit system. People shouldn't be treated that way by the state. The system is a mess and there is a huge waste of resources.
It is perhaps the waste of human resources that should concern us most.
Take the attainment gap that concerns us here in Scotland. This seems to start from an assumption of poor people being inferior. I think the significant difference is they have less money.
Evidence from where it has been tried is UBI itself closes the attainment gap.
Is it a coincidence the attainment gap has increased at a time when inequality also has?
Or take the welcome increase of emphasis on mental health services. A significant scientific finding from a UBI trial was a reduction in hospitalisation for mental health issues. I think there's more evidence our current system is unsustainable than evidence UBI would be.
Gordon Pay.
Eden Park,
Cupar.
Scotland needs more jobs
Sir, – Those arguing that Scotland should have a separate immigration system ( February 6) are completely missing the important point.
Last year, the UK had net immigration of more than 330,000, and 400,000 overall, a lot in a country of 60 million, and most of these are young and working age.
The problem is that most of those people choose not to come to Scotland, despite there being no physical or legal barrier to them doing so.
They go elsewhere in the UK because they have a better opportunity of getting a job elsewhere and, despite the rhetoric, they are usually made to feel welcome there, certainly in relation to some of the other options they might have had.
If we want to improve net immigration to Scotland, then we need the jobs and services to attract and sustain migrants here.
If we can do that, we will also improve opportunities for our existing population.
We don't need a change to our immigration rules, we need economic and social policies that attract people here who would otherwise settle elsewhere in the UK.
To suggest anything else simply lets politicians off the hook. Empty and ineffectual talk will not resolve these issues.
Victor Clements.
Mamies's Cottage,
Taybridge Terrace,
Aberfeldy.
Merger would be way ahead
Sir, – As a very long time Dundee United supporter, I support the view expressed by Jim Spence regarding a potential merger of the two Dundee clubs.
Only Celtic have the financial clout to win the premiership and while Rangers might equal that in a few years, no other Scottish clubs can mount a serious long-term challenge.
That means clubs, other than the Old Firm, can at best hope to win the occasional cup and qualify for Europe.
By facing the fact that times have changed, Dundee football fans could decide that the city has a better chance of winning the occasional trophy by having one financially stronger club attracting around 11,000 home fans each week.
Problems would be encountered, such as who would be prepared to undertake such a venture, would a majority of fans back the merger, where would the club play, what would the club be called and what strip would the club wear?
As far as the latter two points are concerned I suggest a new club could be named United Dundee and strips could feature various combinations of tangerine and dark blue. The former three would require considerable consultation and negotiation.
Bill Watson.
17 Seaton View Avenue,
Seaton Estate,
Arbroath.
Thanks from Scone people
Sir, – I am sure I speak for all residents in Scone who were affected by the loss of the gas supply when I express my admiration for the way the employees of GSN coped with the emergency.
Every household was visited to check the safety and welfare of the occupants, newsletters were delivered and electric heaters and hotplates were given out.
I had a visit on the Wednesday evening to check whether I required a voucher for a hot meal. On Thursday I was visited again to ask how I was coping. Well done to all the staff at all levels.
Mrs Margaret Terris.
20 Bonhard Road,
Scone.