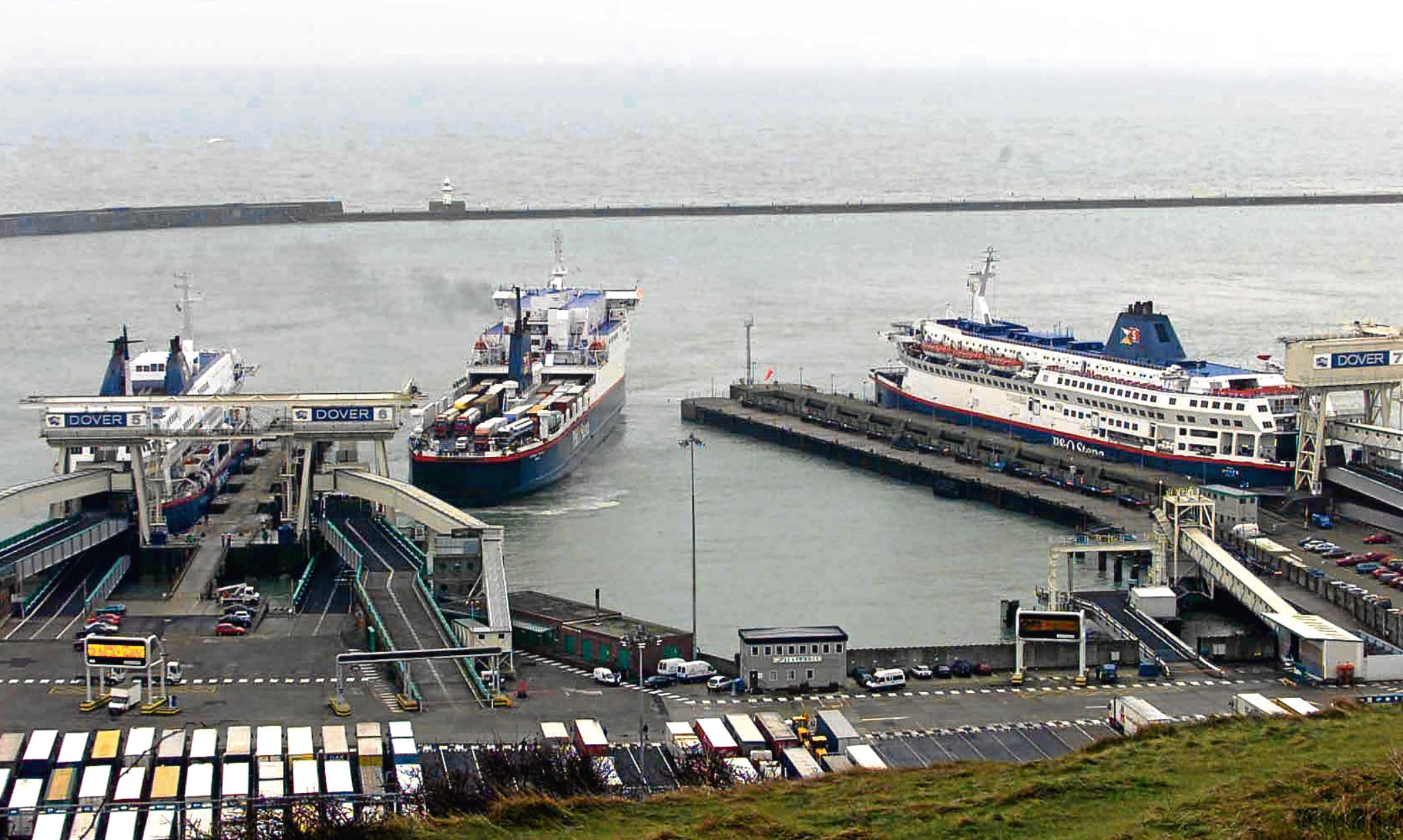 Sir, – Does Nicola Sturgeon ever think things through before making statements regarding the European single market?
She wants Scotland to stay in the single market even if the rest of the UK leaves it.
Does she think Scotland will get a better deal with the EU than a much larger UK?
There are a lot of ifs to be overcome before this comes about but if it does, how will it be better for Scotland?
Apart from making sure everything for Europe goes through Rosyth or Grangemouth, how are the goods to be transported to Europe?
At present, I am sure most exports to Europe go down through England and across the North Sea or the English Channel.
If Ms Sturgeon gets her way for a deal with the single market, is she naive enough to think the UK would not put a levy on goods going between Scotland and the EU and vice versa, therefore, possibly making things even more expensive.
Of course, what would happen to the goods between Scotland and the UK? There would be levies there as well and, as the majority of Scotland's trade is with the UK, then this would make it more expensive to abandon the UK for an independent Scotland.
Apart from the EU, trade with countries not in the EU would also attract the additional levy if the goods were exported or imported through UK ports. This is never spoken about but should also be taken into the equation as to what would be most beneficial for Scotland.
Of course, this will not make any impression on Ms Sturgeon as she is not worried what happens to Scotland so long as she achieves independence.
Ian Gray.
44 Balvaird Place,
Perth.
Appoint Scots architect
Sir, – It is very good news that Perth and Kinross Council has seen what an asset our city hall can become, not only for cultural displays but to revive its role as our community centre.
Architects' drawings shown in Perth a year or two ago by Neil Baxter, secretary of the Royal Institute of Scottish Architects, Edinburgh, are most encouraging and, hopefully, the proposed international architectural competition should prefer submissions from our native land.
The grotesque and costly designs chosen for the Holyrood parliament show what a pig's breakfast might emerge from the bizarre designs of international workers without Scottish sympathies. I suggest architectural firms with regional and Scottish connections should be favoured.
(Dr) Charles Wardrop.
111 Viewlands Road West,
Perth.
Help save UK's hedgehogs
Sir, – We were saddened, though not surprised, to read your report (February 6) that fewer gardeners are spotting hedgehogs.
We have long known hedgehog numbers are in decline. Since the turn of the century, numbers have dropped by around a third in urban areas and a half in rural ones.
A major factor in their decline is loss and fragmentation of habitat.
We have joined forces with People's Trust for Endangered Species on a project called Hedgehog Street, designed to help with the habitat crisis.
We ask people to create 13 centimetre square gaps in the bottom of their boundary fences and walls to join up usable habitat, and to ask their neighbours, and their neighbours' neighbours to do the same and so on until the whole street is accessible to hedgehogs.
To date, we have had more than 42,000 people sign up as hedgehog champions.
There are lots of simple things we can all do to help hedgehogs that could make a massive difference. To find out more, or to sign up as a champion, see www.hedgehog- street.org
Fay Vass.
Chief Executive,
British Hedgehog Preservation Society,
Hedgehog House,
Dhustone,
Ludlow.
Where is the moral outrage?
Sir, – Is it not strange that we have seen the UK media coverage leading to mass protests against the President of the US, while much closer to home there is so much corruption and oppression in Romania that gets no attention?
Romania is a member of the EU, with equal standing to that of the UK.
Last week, the Romanian government passed legislation to decriminalise corruption in cases where the beneficiary received less than 37,000 euros in bribes.
In a further move, the government legislated to grant pardons to those already in prison for corruption.
All Romanian residents, including those involved in criminal corruption, have an automatic right of entry and settlement in the UK due to our EU membership and the free movement of people.
Why is it then that there are no protesters on the streets of Edinburgh, Glasgow and other cities displaying their displeasure at the actions of a government of a neighbouring country whose citizens have free access to the UK?
Surely there should be a moral and cultural imperative that requires these high-minded protesters to be seen to be expressing their outrage.
Or is it more likely the case that the United States and UK democracies are much easier targets?
Derek Farmer.
Knightsward Farm,
Anstruther.
Speaker Bercow out of touch
Sir, – John Bercow, the Speaker of the House of Commons, must entertain the belief – still widely prevalent in London and the Home Counties – that Britain retains the luxury of being able to offend the leader of the free world, upon whom we rely to defend us when push comes to shove.
He clearly does not understand Britain's true position in today's world order, which is worrying.
Malcolm Parkin.
Gamekeepers Road,
Kinnesswood,
Kinross.