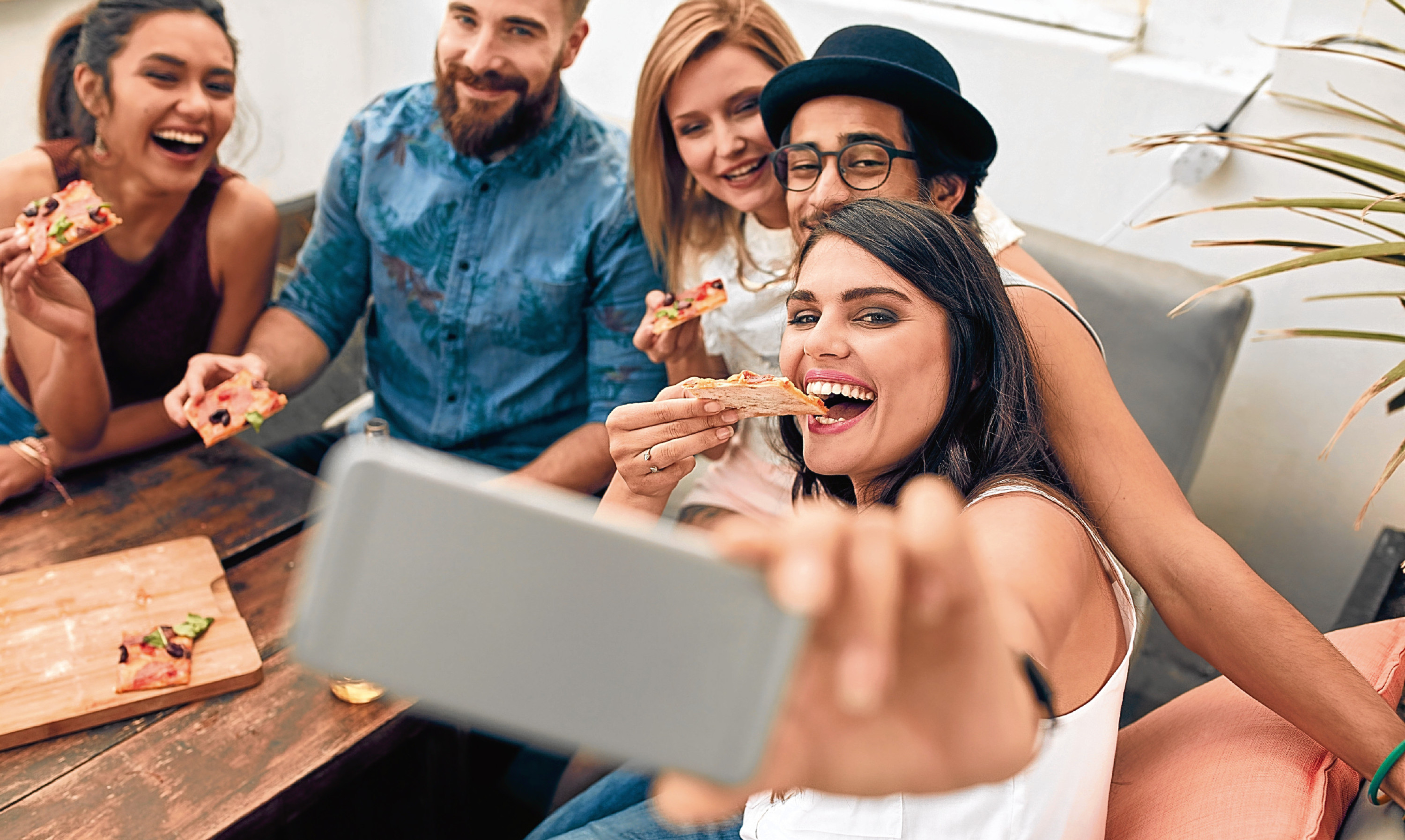 Last week I threw my ancient and increasingly considerable weight behind our beleaguered young people.
So I was fascinated to see no more than a day or two later that the youth of today, the "millennials" are now being held responsible for food waste.
I thought that was a result of the ways we have been corralled into shopping in recent years, lack of cookery teaching, busy lifestyles and draconian shift patterns, the primacy of the often completely random "sell-by" and "use-by" dates and allowing supermarkets to get away with murder.
But obviously I am sadly mistaken. It's those pesky kids again.
It would seem that meal-ennials are buying too much of too many gimmicky ingredients so they can create pretty-looking presentations to put on Instagram to impress their social media "friends".
Then they are binning the leftovers because they're never going to make that fancy dish again.
Garbage, I say. Waste is endemic in our society.
We've only just got to the point where supermarkets are being persuaded to allow perfectly edible stuff that would otherwise be thrown out to go to those most in need, who probably aren't wasting a lot of what they get at the food bank.
I'm not saying waste doesn't happen in the home. There's no doubt a lot of that could be prevented with a little thought and planning.
And less pressure, either of time or cost, to stock up on processed, ready-prepared, convenience "bargains" in large-scale supermarket sweeps instead of buying what we need when we need it and knowing what to do with it.
But that needs a lot more radical thinking – and action – on the part of governments globally, rather than focusing the blame on (and claiming that the solution lies with) one branch of the consumer public.
With the current dominance of the "selfie", image consciousness can be taken to absurd levels.
It used only to be genuinely famous people who had to contend with flash Harrys leaping out from shop doorways and shrubberies, not to mention Parisian underpasses, to capture an unguarded moment and plaster it all over the papers/internet for the world to goggle and boggle at.
Now, you have to have the best possible face to present to the web world out there.
And among many people, there is a greater interest in food so they end up taking pictures of it at home and in restaurants. I've seen them do it, I'm just too busy actually Hoovering the stuff up to bother.
Me, I waste nothing. No one can mop up gravy like I can, without the aid of bread, spoons or any of those softie Walter-type accoutrements – just by working my way round a plate with the kind of thrawn determination and tunnel-vision you don't often see outside the offices of the government department for Brexit.
Anything else, in my opinion, is a waste of time.
Tropical Scotland
Well, did you enjoy the tropical interlude of weather last week that made Scotland hotter than sunny Madrid?
No, me neither. Although I will admit to sitting on the patio on Sunday morning enjoying a piping cup of coffee and crowing over chums in Estepona wrapped in horse-blankets and waterproofs. Perhaps there is something to be said for Brexit after all…
Mind you, anything other than 50 Shades of Dreich at this time of year in this country can be ramped up and made to seem like a sun-drenched spell of climatic exoticism, usually restrainedly designated as "mild".
There is a reason that the highest sales of convertible cars in the world are achieved within the UK and notably, north of the border.
The first and slightest sign of anything upward of zero degrees creates a bit of a stampede to panic-absorb what little Vitamin D we get from nature in these parts.
Taps aff, in all senses, as they say in these airts and pairts.
It never ceases to amaze me that more climate change deniers do not hail (if you'll pardon the expression) from our ranks, often heard to mutter: "Bring it on!" when experts deplore the increasing effects of global warming.
With his Scots heritage, perhaps that's where Donald Trump gets his ideas from, apt when you think that this particular blast of hot air appears to be emanating from across the Atlantic, right in line with his political outpourings.
Just don't tell the cool and collected Swedes, who seem to be giving the American president's increasingly heated statements more than a little of the cold Nordic shoulder, along the lines of the Swedish national concept of "lagom", a kind of minimalist version of the cosier Danish "hygge" approach to a comfy lifestyle.
It actually means something like "Just the right amount" or "Enough is as good as a feast". Or in President Trump's case, enough already.
Me, I wouldn't want to tangle with the nation that gave us Vikings, Volvos and Ingmar Bergman. Not to mention Stockholm Syndrome and Abba.
And bang go the presidential chances of getting Ikea to tender a few blueprints for the border wall contract.