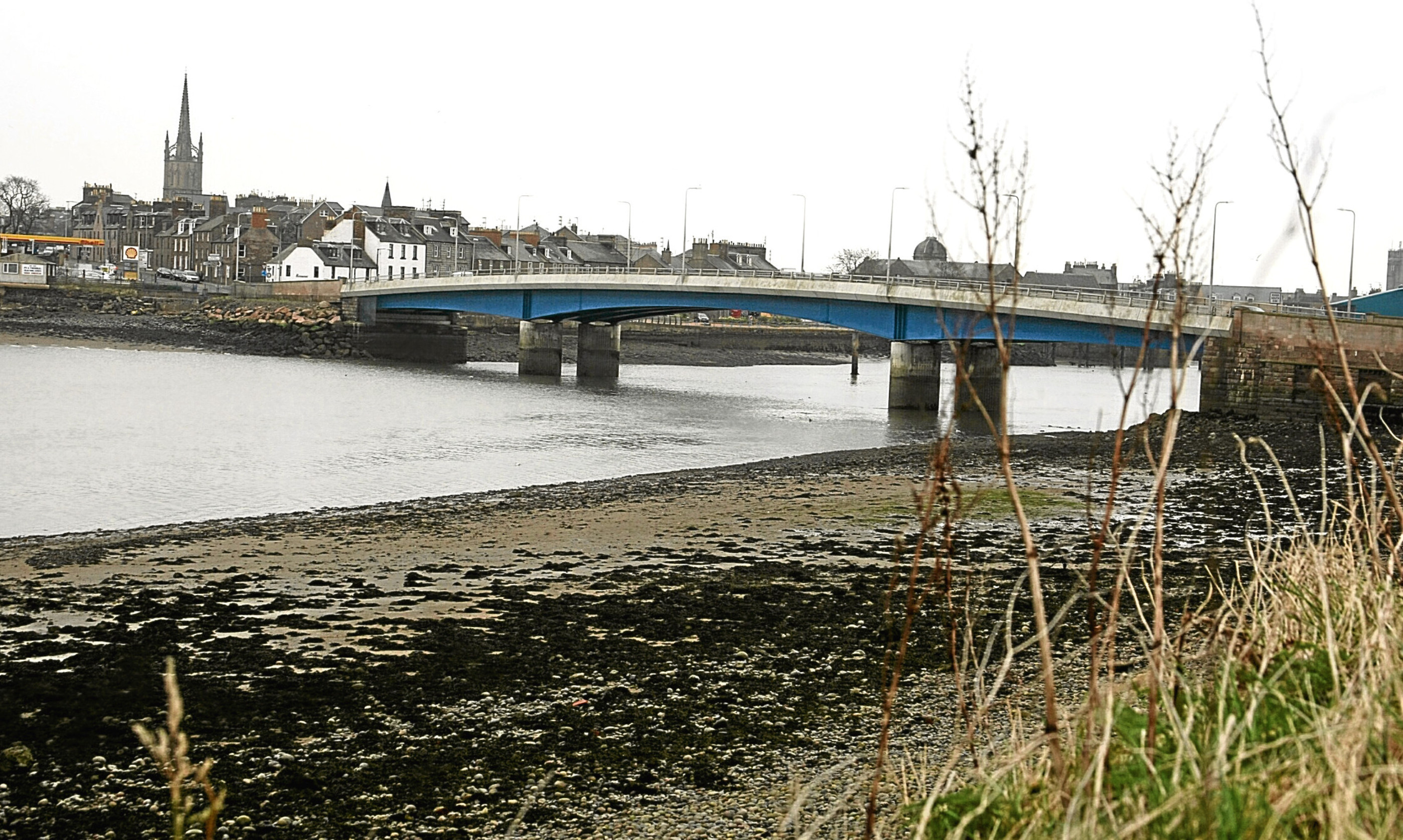 Sir, – Angus MP Mike Weir is behind the times in his assertion that the prospect of Montrose as a berth for cruise ships has just appeared on the horizon.
This was discussed when the need to replace the South Esk bridge was made necessary due to concrete cancer. The bridge had a projected lifespan of only 10 years and needed fairly urgent replacement.
The importance of opening the port up to cruise liners was discussed at the same time as replacing the bridge because the close position of Montrose to the Angus Glens proved attractive.
The biggest problem with the cruise ships and the use of the port by bigger ships was, and still is, that the access south belonged to the horse and cart era of 1830 when an earlier bridge was opened.
When the new bridge was reopened in 1930 it quickly became apparent that a serious error of judgment was made by Montrose council who to save costs used the same approaches and abutments as the bridge built in the 19th Century.
This lack of thought to the future caused serious problems in approaching from the harbour and was a choke point that seriously hampered development of trade in the docks area.
The decision by Angus Council to do exactly the same in 2004, making the same foolish decision to use the 1828 buttresses and approaches with the same result as in 1930, was to some folks on Montrose Community Council a disastrous decision that we would have to endure for a lifetime and more.
Robert Alexander.
39 Barry Road,
Carnoustie.
Problems ahead for Scotland
Sir, – I would suggest that Malcolm Cordell (March 11) reads the latest GERS report, which is freely available on the Scottish Government website.
If, after he has done so, he is still uncertain of its veracity, I would urge him to take up his concerns up with the person responsible for its compilation: First Minister Nicola Sturgeon.
Once he has read it and confirmed its accuracy, Mr Cordell must, as must all sane people, come to the conclusion that if Scotland votes for independence based upon the current figures, it would be facing an economic hurricane the like of which has not hit an advanced economy since the Great Depression.
It is a mathematical certainty.
Jack Konstant.
Argyle Street,
Brechin.
Turkey turns against West
Sir, – The unprecedented events in Europe, and especially the Netherlands, relating to the Turkish referendum, represent a chilling glimpse of the future in which the Turkish republic is our opponent rather than our Nato ally.
That these confrontations were engineered by President Erdogan's government, which is courting the ultra-nationalist vote to help win a constitutional referendum, cannot be doubted.
This referendum, to convert Turkey from a parliamentary to a presidential form of government, is alarming as should it pass, it will in effect be President Erdogan's enabling act.
Given his behaviour after last year's coup attempt, when thousands were arrested and reportedly 100,000 civil servants dismissed, it is clear that this is a man who will push the limits of these further powers to the maximum.
Furthermore, these events tells us that Erdogan views his country's European Nato allies with contempt and does not expect us to remain Turkey's allies.
After the referendum, the president will turn to the European Union's failure to honour the commitment made to visa-free travel for Turkish citizens.
The inevitable result will be that Turkey reopens its western borders for migrants and re-ignites the migrant crisis.
We need to wake up to the fact that under President Erdogan, Turkey is no longer our ally, but a key opponent.
The time has come for us to re-arm to face this new threat on top of Russia, Iran and Salafist terrorism.
Otto Inglis.
6 Inveralmond Grove,
Edinburgh.
Exemplary referendum
Sir, – If anybody thinks that fake news is new they obviously have not been reading Jenny Hjul's weekly column.
Since before the independence referendum in 2014, Ms Hjul has been traducing independence supporters for their allegedly bad behaviour, and she was at it again last week, referring in her column to "nationalist fanatics…notorious cybernats…racist remarks", her usual stuff in fact.
I am sure that, at the margins, on both sides, there would have been some over-exuberance, but I was involved in the referendum and I never saw anything outwith the bounds of acceptable behaviour.
But you don't need to take my word for it: the Electoral Reform Society, reviewing the Brexit referendum considered that: "It offered a stark contrast to the vibrant, well-informed, grassroots conversation of the Scottish independence vote – a referendum that left a lasting legacy of ongoing public participation in politics and public life".
The Scottish independence referendum is generally viewed, not just in the UK, but all over the world, as an example of how referendums should be conducted, and I think that Ms Hjul should take heed.
Les Mackay.
5 Carmichael Gardens,
Dundee.
Stereotypes unwelcome
Sir, – Is it just me or are there others who also struggle to associate a massive castle gate, Nessie and highland cows with the arrival of a new baby?
If I was a new mum I would rather look at teddies, toys and other friendly features than at national stereotypes.
Regina Erich.
1 Willow Row,
Stonehaven.
Invest in Levenmouth
Sir, – Your article on the unfairness and narrow focus of Scotland's rail strategy, Scotland's rail strategy criticised as unfair by Levenmouth rail campaigners (March 6) lists only a few of its shortcomings.
The rail network is a mere accident of history rather than a rational framework for a 21st Century transit system.
One reason why the UK lags behind in productivity is a failure to invest in modern rail systems which would link more communities, carry more people and goods more efficiently than inefficient and congested roads which continue to capture the lion's share of public transport investment.
The priority of Transport Scotland in its strategy seems restricted to the mean ambition of trying to make the current inadequate system perform a little better, yet ignores the need for a sensible national rail system to connect most major settlements.
In the case of Levenmouth, where track and potential services are already in place, it strikes us as logic-defying that bridging this obvious gap does not feature as a strategic priority.
Ken Maclagan.
2 Union Place,
Leven.