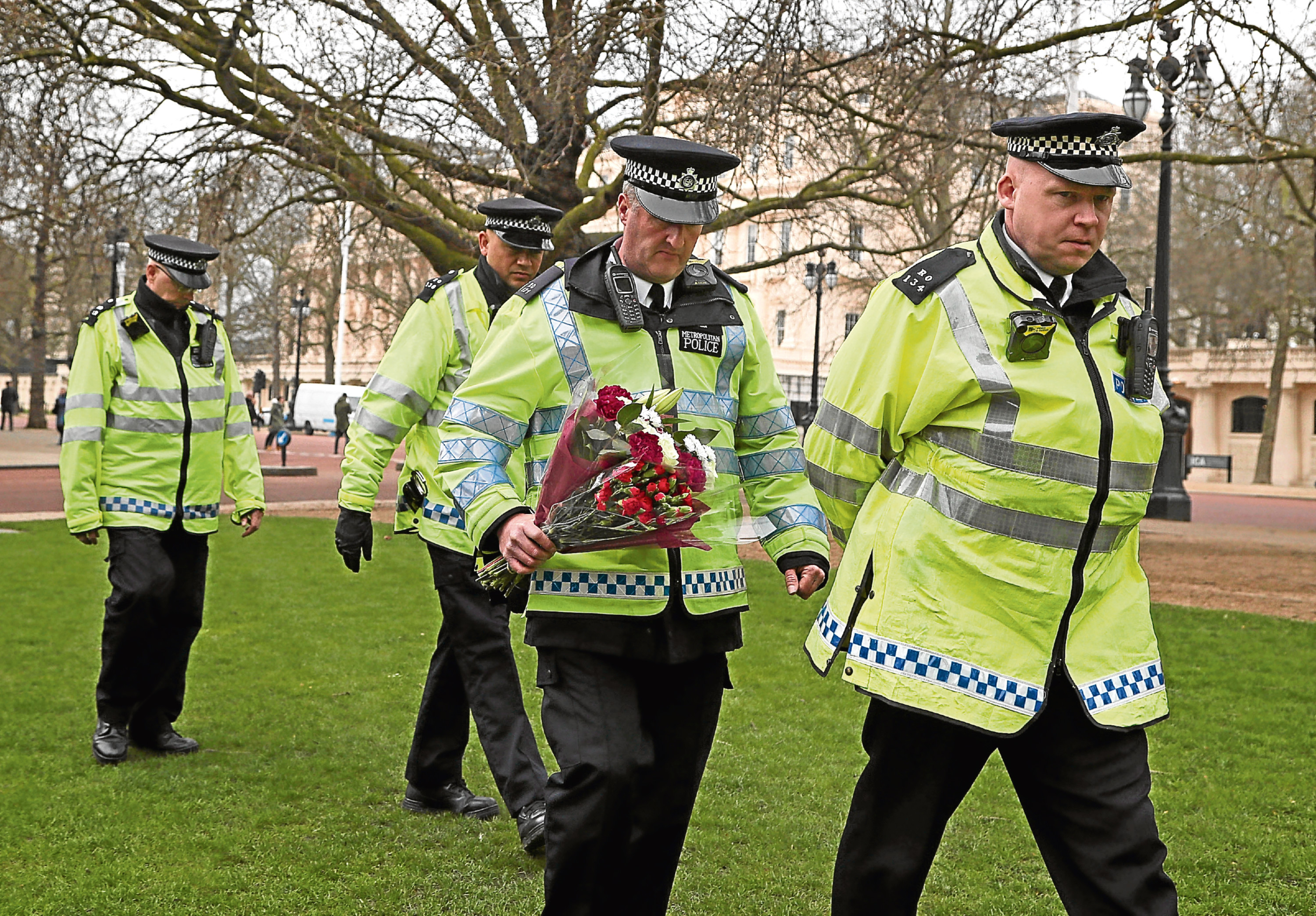 Sir, – Like most people in the United Kingdom and worldwide, I was deeply saddened and shocked by the atrocities in London and my thoughts and prayers are with the families of the victims and those who were injured.
At a time like this, it shows us how much we all take for granted the work of the emergency services.
The emergency services did an outstanding job with exceptional courage and dignity to keep the public safe and deal with the shocking aftermath.
The police often receive a bad press but their courage shone through and tragically one police officer made the ultimate sacrifice. While primarily this is a time for reflection and ascertaining facts, I suspect the question of arming police may come up again very soon.
I am in total agreement with the police being armed. Without protection, how can they protect? Thank you to our courageous services for keeping us safe.
Gordon Kennedy.
117 Simpson Square,
Perth.
Live by laws of Britain
Sir,- After the events in London, when will we wake up to the fact that Islam is not compatible with Western society?
Governments need to listen to the people and the media needs to stop suppressing the facts on attacks on women in European cities being carried out by illegal immigrants.
Authorities continue to allow our Christian values to be ignored.
People must live by the laws of our country, not make their own.
Jean Gardner.
Main Street,
Bankfoot.
Defend values consistently
Sir, – Our politicians in Westminster and Holyrood were customarily swift in claiming that the latest violence in London would not defeat our shared values.
Yet these are the same politicians who are unable or unwilling to stand up for these same shared values by getting real about tackling child marriage, forced marriage, honour killings, FGM, Sharia courts, illegal faith schools, people trafficking and grooming gangs.
Some of these are just as violent in their own way.
If our shared values mean anything at all, they must be defended pragmatically on a daily basis and not by political grandstanding at the occasional random attack in our cities in broad daylight, however tragic.
Alistair McBay.
National Secular Society,
5 Atholl Crescent,
Edinburgh.
Angus fuelling inequality
Sir, – A report by the Equality Trust showed the pay of chief executives of the top companies in Britain was at an all-time high of 386 times the national living wage.
This trend has been growing over the past 10 years and contributes considerably to the inequality we see in Britain.
The rich are getting richer and the rest of us are getting poorer.
Faced with growing inflation and cuts or increased charges for public services, the standard of living of the majority is likely to go down.
In this context I was dismayed to see that Angus Council is making a large contribution, locally, to increasing inequality by cutting jobs and services and, at the same time, giving pay rises to senior council officers (March 22).
Some of these pay rises would pay the annual salaries of desperately needed frontline staff.
How are these pay increases justified when cuts in care services, waste disposal and job losses have been executed or are planned?
I would support the SNP's aim to gain independence to create a more equal society in Scotland. This is not the way to go about it.
Brian Batson.
7 Lour Road,
Forfar.
Blood-and-soil nationalism
Sir, – The 2014 referendum was a "once-in-a-lifetime" event which attracted a record-breaking turnout of 85% and resulted in a clear majority of 55% voting to remain within the United Kingdom. Alex Salmond fell on his sword and Nicola Sturgeon took over, demanding the extra powers which had been promised by Gordon Brown in his infamous Vow.
This was a tactical error because it exposed the SNP administration's incompetence and the mess being made of the police, education, health and transport.
Its attempt to handle its new fiscal and tax policies turned into a horror show and made it essential to find something to divert attention away from its inability to do the day job.
This is what is driving a second independence referendum because Ms Sturgeon is only too well aware her xenophobic followers view Continental Europeans with as much suspicion as the English.
The 2014 referendum produced unprecedented political bitterness and I expect the same blood-and-soil language of 1930s European fascism to poison the up-coming debate.
Rev Dr John Cameron.
10 Howard Place,
St Andrews.
Stop talk of referendum
Sir, – When are people like K Heath of Cortachy going to stop rabbiting on about referendums?
We voted in 2014 on the question of an independent Scotland and the people of Scotland said no.
We voted along with the rest of the United Kingdom to leave the European Union so let us just leave the prime minister to get on with the job in hand of getting us the best deal possible.
Nicola Sturgeon is gradually talking herself out of a job. People are getting sick listening to her.
Dorothy Taylor.
3 Melville Road,
Ladybank.
Scotland being dragged down
Sir, – Alex Salmond, pictured, and Nicola Sturgeon have me completely confused.
As things are. Scotland might or might not remain part of the UK.
If it leaves, it might re-join the EU or it might join the European Economic Area, or it might be refused by both.
Another of its options is it might stay in the UK and remain in the single market subject to being accepted of course.
It might use the pound if it leaves the UK, or the euro or its own currency.
The permutations are stacking up with very many different possible outcomes. Add to the uncertainty the SNP's hammering of businesses and taxpayers and I wonder how long the queue of people wishing to invest in such a country would be.
The fact is that Scotland's economy is heading for recession under this toxic SNP Government and its obsession with independence and has gone from being one of the most prosperous parts of the UK to being a significant drag on the performance of the whole economy.
Donald Lewis.
Pine Cottage,
Beech Hill,
Gifford.