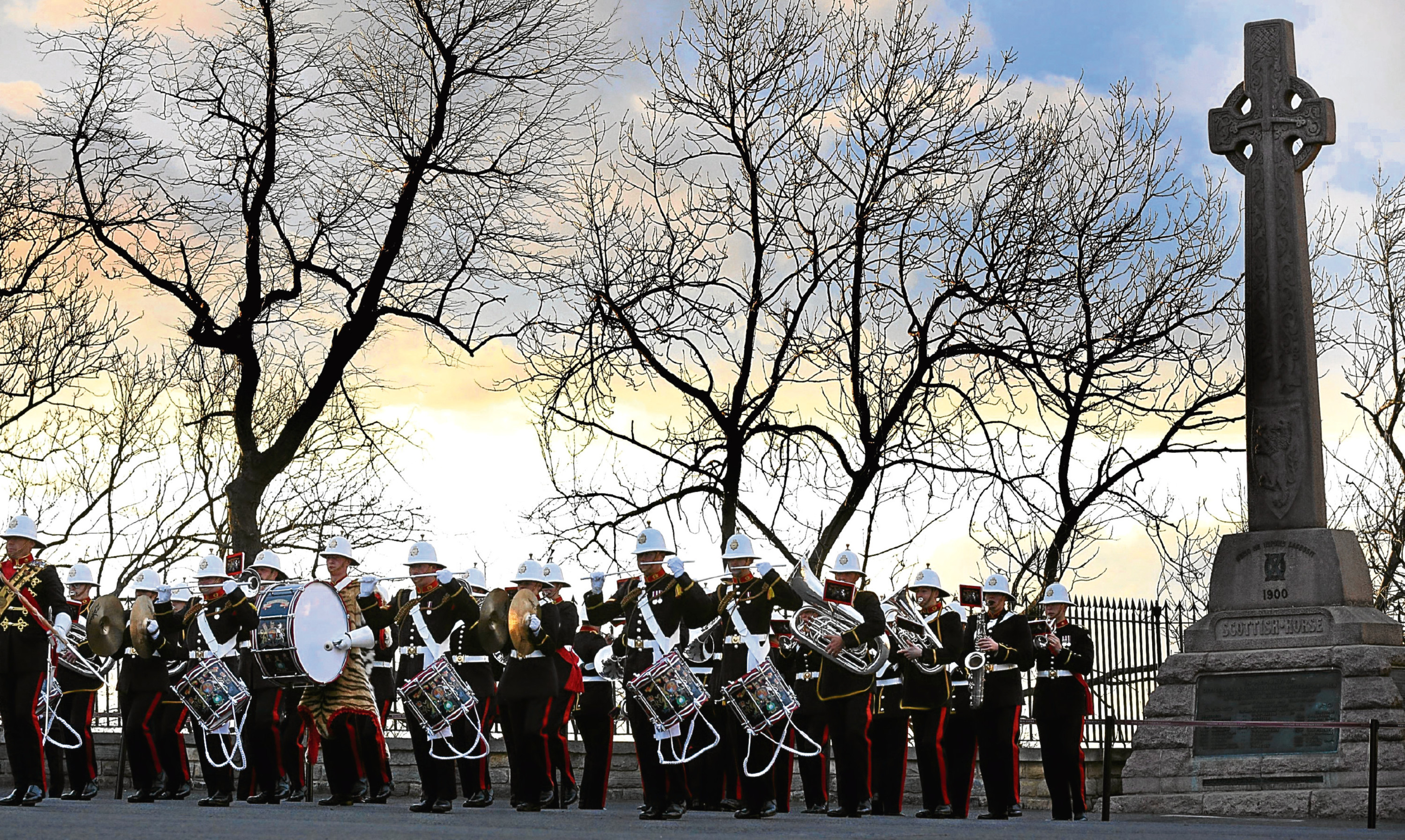 Sir, – To a certain extent, the Battle of Arras, part of the joint British and French Spring Offensive in the First World War, can be regarded as a forgotten battle.
Its ferocity, however, would not be forgotten by the participants.
In its 39-day duration, nearly 159,000 casualties were suffered by British and Commonwealth soldiers.
For the British, the casualty rate in this battle was the highest of any period of the war – an average of more than 4,000 killed and wounded per day.
This made Arras even more lethal than the Somme in 1916, or Passchendaele later in 1917, although in these battles, overall losses were much higher. It was particularly deadly with regard to Scotland.
All three of the Scottish divisions on the Western Front (9th, 15th and 51st), were engaged throughout and between them incurred more than 18,000 casualties.
My home town of Leslie was also very badly affected.
Overall, 14 Leslie servicemen lost their lives in this battle, including a truly horrendous figure of 13 in a mere 18 days.
Like many battles of the First World War, Arras was a limited success.
The chief gain was the capture of Vimy Ridge by the Canadian Corps.
The French part of the offensive was such a disaster that it led to widespread mutinies in late spring and early summer.
They did not fully recover until mid 1918, one of the contributing factors to the British efforts and losses at Passchendaele, when the British and Commonwealth armies had to take the lion's share of the war in the west.
Graham McLeod.
64 High Street,
Leslie.
Ask questions on bin collection
Sir, – Has anyone got the slightest inkling what the recent Fife bin trial achieved?
As one of the residents in an area where the trials took place, we now have the smaller blue landfill bins being collected once every four weeks.
Two weeks ago I had more landfill material than would fit in the skinny bin so I placed the surplus in a proper, secure tie-top black bag and placed it on the top of the bin on collection day.
Lo and behold, along came one of the bin-emptying decision makers. With the bin lorry some four feet from the path, he promptly took the black bag off the top of the bin, dumped it on the ground and proceeded to empty the bin contents into the back of the lorry.
So, unless someone tells me otherwise, if residents, after a four-week period, have more landfill waste than will fit in the smaller bins, then they will have to dispose of it themselves.
So I would suggest that in the next few weeks, residents ask candidates standing for council their position on waste collection, After all, they want your tick in their box and the wages that go with being a councillor.
Colin Cookson.
Stenton,
Hatton Green,
Glenrothes.
Fishing must be protected
Sir, – I hope I speak on behalf fishing communities when I suggest that both the fish-catching and processing industries should not be sacrificed in Brexit negotiations. No industry has performed so responsibly over the last 10 years.
The myth that fish stocks in the North Sea are over fished is a complete fantasy which can be backed up by scientific evidence from Aberdeen University.
One can only hope that common sense will prevail.
DG McIntyre.
15 Red Row,
Limekilns.
Political stunt in New York
Sir, – SNP MPs Paul Monaghan, Corri Wilson, Tasmina Ahmed-Sheikh and Joanna Cherry tweeted pictures of themselves marching in the New York Tartan Day Parade.
They were carrying Scottish saltires and, in front of them, was a banner which read: Scottish National Party.
This was yet another appropriation of Scotland's flag by the SNP to try to convince foreigners as well as those back home that the SNP is Scotland and Scotland is the SNP.
This kind of propaganda is utterly deplorable. This was a party political stunt that should be paid for by the SNP.
Did Jack McConnell parade with a Labour Party banner when he took part in Tartan Day?
I'd be interested to know. In its early years, Tartan Day was more about pipe bands than about opportunistic politicians.
Jill Stephenson.
Glenlockhart Valley,
Edinburgh.
Keep cats in own gardens
Sir, – I read with interest the appeal after a cat was poisoned with antifreeze in Dundee.
I agree this was a horrific crime against animals but I do feel the cat owners should face their responsibilities as well.
Do they know what their cats get up to when they are let out of the house?
My garden is littered with cat mess and I don't have a cat. My flower garden is wrecked by cats wanting some place to do their business.
Perhaps if the owners of cats showed a bit more respect for their neighbours and controlled their cats, there may not be poison traps laid.
Dave Whyte.
73 Blackcraigs,
Kirkcaldy.
Unreasonable Unite demands
Sir, – Three years ago, Jim Ratcliffe, the owner of the Ineos refinery at Grangemouth, started a phased close down of the plant in the face of industrial action by the Unite union.
Closure would have triggered a national crisis and a jobs catastrophe.
Union boss Len McCluskey, in a humiliating climbdown, was forced to agree to a survival plan which included a three-year pay freeze and a pledge not to strike over that period.
Now Ineos has begun moves to block Unite from representing Ineos workers because in 2013, Unite carried out a despicable campaign of intimidation against senior managers and their families.
Ineos have offered an extremely generous pay increase of 2.8% and a bonus of 6.7%.
In addition, there will be an additional bonus of up to 10%, depending on length of service.
Generous indeed but Unite Scottish secretary Pat Rafferty wants more.
You would have thought that Unite would have learned a lesson.
The workers at Ineos should tell Unite a few home truths.
Clark Cross.
138 Springfield Road,
Linlithgow.