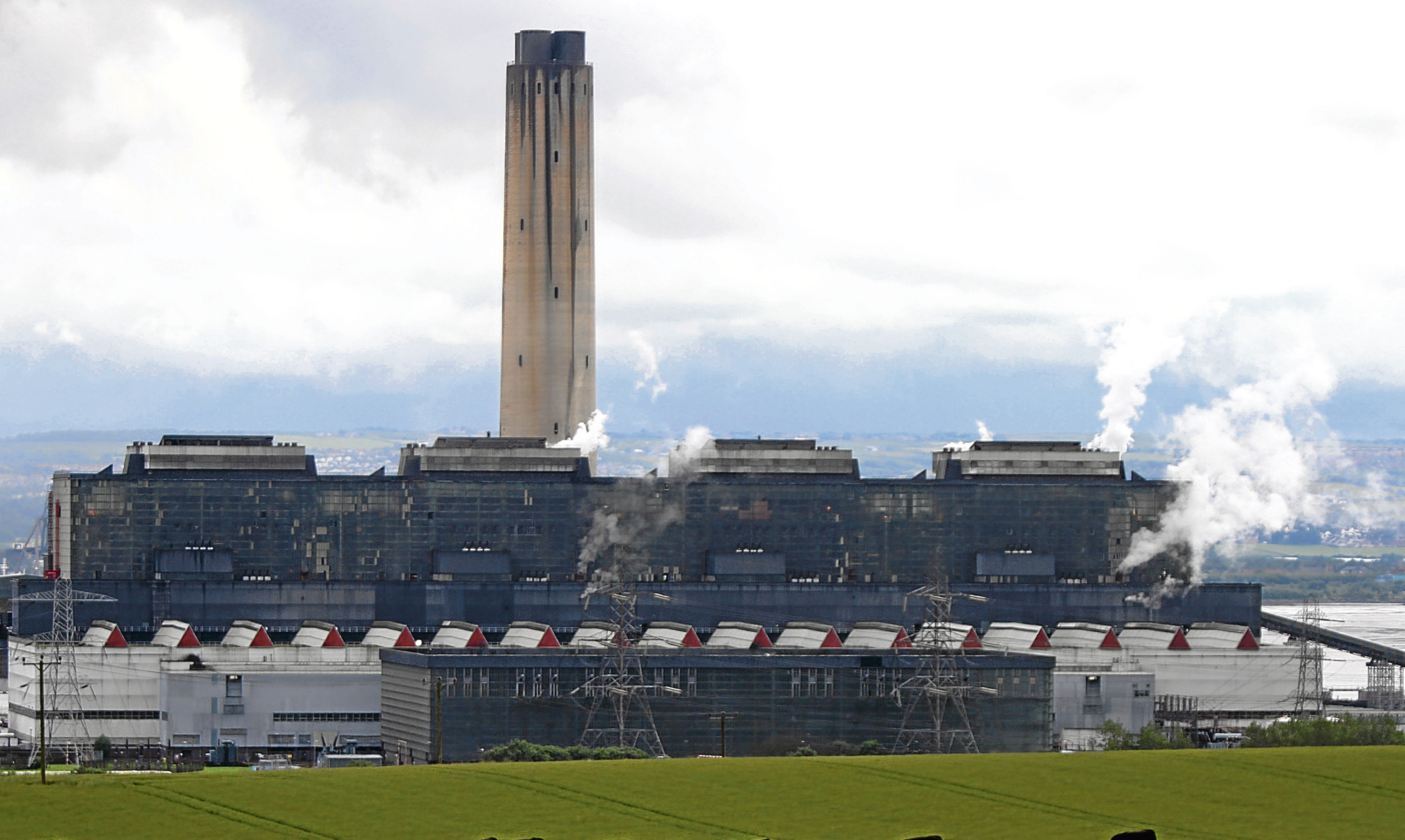 Sir,- Your wildlife columnist Jim Crumley's acceptance (April 11) of "green"means of saving the planet from adverse climate changes has led to espousal of exceedingly costly measures to curb greenhouse gas output, despite their scientifically speculative and inevitably unproven basis.
In fact, all the hopes of Stop Climate Chaos and like movements, based, in fact, on unproven scientific speculation, have been expensive and total failures in practice, ranging from wind turbines, carbon capture and electrically-powered cars to closure of fossil-fuel burning power stations.
None of these costly measures, under the Climate Change Acts 2008/9 has had, or could have, any measurable beneficial effect on the climate, despite hazarding our electric power supplies, to our severe national domestic and industrial detriment.
Thus, in aid of mere virtue signalling, we have adopted expensive but near-useless measures which, predictably, can only damage our national well-being and prosperity, with no global climatic benefits at all.
Jim Crumley, like many others, has been taken in by the green cult's misleading clarion calls, as have so many politicians who now ought to be drastically revising their ecological climate change policies, even though eating humble pie would be needed. This is always especially difficult for the political class.
(Dr) Charles Wardrop.
111 Viewlands Road West,
Perth.
Gender equality drive flawed
Sir, – I find it unacceptable for the first minister to use her offices to promote more opportunities for women in society when the most disadvantaged grouping is white working-class males.
Ours is not an androgynous society and positive discrimination is not the answer.
Her mantra should be to provide opportunities for all on the basis of ability and not gender.
Recognising the faults of the previous structure of society is all well and good but to have a narrow view of promoting either sex over the other is a mistake.
There are, and always will be, a difference between the sexes: both have strengths and weaknesses.
The most recent report of such equal opportunity dogma is to allow women in the army to fight on the frontline. However, the impact of strenuous training may result in difficulty in conceiving a child in later life.
This is causing a rethink in government as it will have implications for legal action.
I support women being given all the opportunities of their male counterparts but this should be tempered with fair competition and suitability.
It is particularly interesting in such events as the Olympics that women and men don't compete with each other.
This is because they have different physical attributes.
It would be unfair competition to do otherwise. Politics are cerebral and both men and women bring valid arguments to the table but any candidate selected for office should be the most able and not imposed as a result of gender discrimination or balancing
AG Walker.
Puddledub Cottage,
Guthrie.
Scots would face Greek-style cuts
Sir, – Your correspondent Alex Orr (April 11) misleads Courier readers by suggesting that an independent Scotland's entry into the EU would be seamless.
True, Spain has restated its case that it wouldn't oppose Scotland's attempt to join, assuming a legal referendum is held with the unequivocal agreement of Westminster.
This doesn't mark a change in Spain's stance – it still opposes independence and continues to emphasise that Scotland leaves the EU along with the rest of the UK.
The letter organised by the Greens welcoming an independent Scotland to the EU is signed by merely 50 MEPs – 6% of the total. Surely another way of regarding this is that 94% of MEPs have not signed in support of an independent Scotland?
Plus there's the not insignificant issue of Scotland's 10% deficit, more than three times the level required for EU entry.
Then there is the costly requirement to establish a central bank and have our own currency for three years before joining.
These financial requirements would mean Greek-style tax increases and swingeing welfare cuts, the like of which Scotland has never seen.
Seamless EU entry? I think not.
Martin Redfern.
4 Royal Circus,
Edinburgh.
Most Scots reject Tories
Sir, – Yet again I read the letters from the usual Conservatives complaining about what a bad government the SNP is and how it does not have a mandate.
Stop the press. It is time for a reality check. The Conservatives have one MP from Scotland at Westminster and most of their MSPs come courtesy of the list. I can think of one MSP in this area who pontificates and has never actually won an election.
Ruth Davidson commands less support than Margaret Thatcher did during her worst attacks on Scots.
With just over 20% of the voting public, you would think Conservatives would be a little less arrogant.
The fact is the vast majority of Scots reject just about everything they stand for.
However, it is only fair that minorities like Conservatives do have their right-wing destructive policies represented.
Bryan Auchterlonie.
Bluebell Cottage,
Ardargie,
Perth.
Rocky road ahead to EU
Sir, – In a show of apparent goodwill, a small number of MEPs (50) signed a letter suggesting an independent Scotland should be able to rejoin the European Union if it became independent.
However, there was no information on what the terms would be or how long the process would take, which would be essential to know because Scotland's position outside the EU and United Kingdom internal single market would be extremely damaging to our already fragile economy.
What we should know is that an independent EU membership would be on far less attractive terms compared to the current UK opt-out agreement arrangements, meaning we would have to pay several hundred of millions of pounds more per year (without the rebate) plus there is the thorny issue concerning VAT which is zero-rated on children's clothes, newspapers and books, which would also be lost in a Brexit reversal for Scotland.
There is also the small matter of our fiscal deficit which is three times the amount permitted by the EU and would undoubtedly lead to Greek-style slashing of public services.
Nevertheless, by far the biggest problems for us to deal with would be the loss of the UK single internal market, a different currency and the possibility of a hard border with the UK, restricting the movement of people and capital.
Ian Lakin.
Pinelands,
Murtle Den Road,
Milltimber.