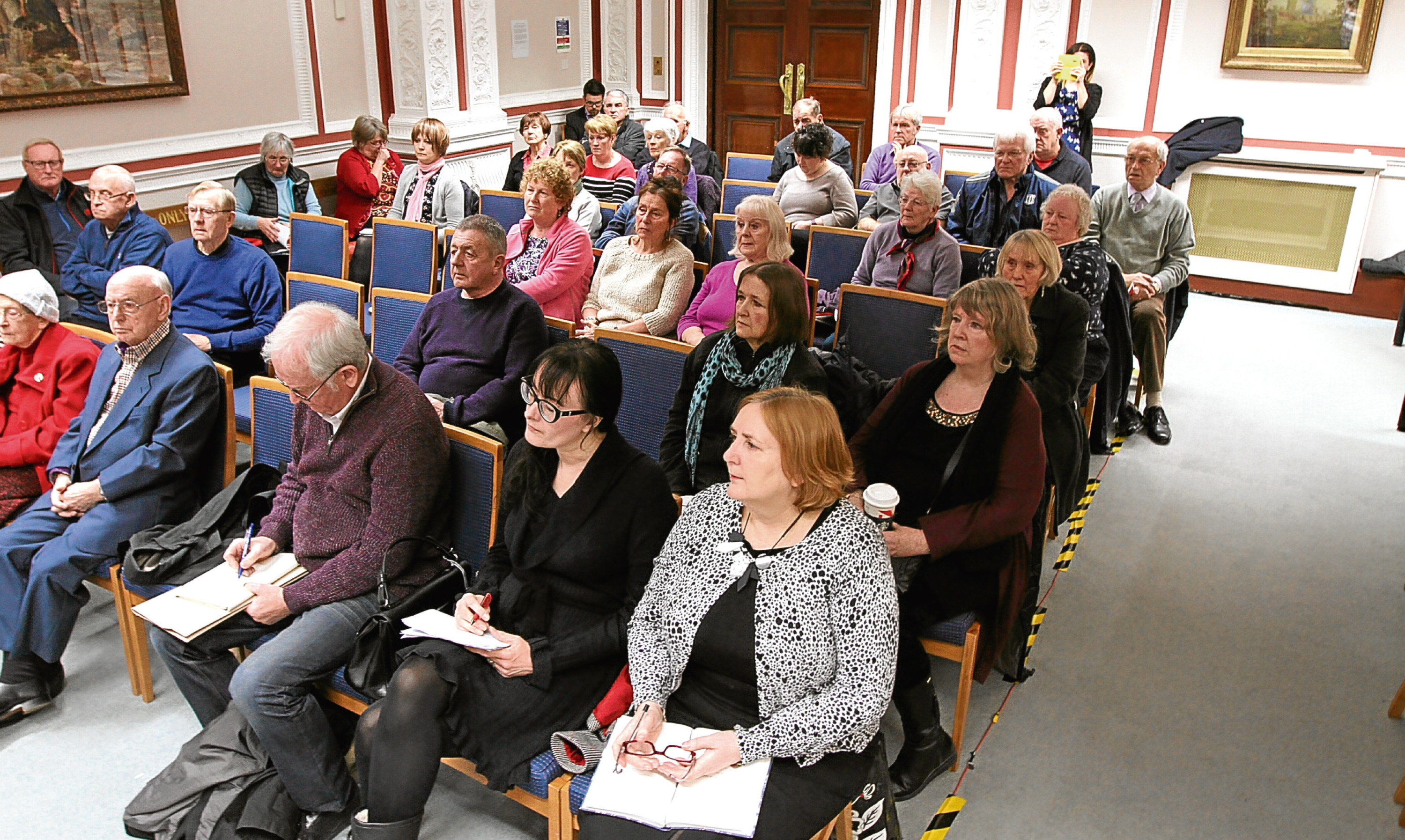 Sir, – Should the Prime Minister and other political leaders give an election promise to keep the annual triple lock (April 22) increase in pensions?
In what is already being dubbed as a Brexit election, the question does serve as a reminder that there are other matters on voters' minds.
Many people do think that too large a proportion of the welfare budget goes to pensions.
Probably more think that the yearly increases in line with average earnings, inflation, or two-and-a-half per cent, whichever is greater, is a way to help secure some dignity in old age.
This may be little consolation to those who see their final salary pension schemes being closed or are concerned about the rise in the age limit to get a state pension.
But I think the policy is fundamentally sound and should be budgeted for by all the contestants in June's poll.
One misnomer in all this is that pensioners are increasingly a burden on the taxpayer.
All pensioners are taxpayers one way or another, and I don't just mean what they have contributed throughout their lives.
I would like to see some research into what pensioners are currently paying in tax and what they are getting out of the system through public spending.
I know that the cost of care is increasing all the time as people live longer. All the more reason that the matter should become an election issue together with the triple lock.
It will be a mature approach which will contrast with the endless bickering over Europe that we're likely to hear in the next six weeks.
Bob Taylor.
24 Shiel Court,
Glenrothes.
Make more of Scotland's coal
Sir, – If it weren't so serious, it would be laughable to see all those so-called experts making supportive comments about Britain managing to last a day without electricity generated from coal. Let's get real.
The vast bulk of our base-load power supply comes from coal, nuclear and gas.
Our nuclear industry continues in the shambolic way it has followed for 50 years and now its future depends on financing from questionable (and maybe hostile) sources while Europe now receives half its gas supplies from Russia.
You would think if we had responsible politicians, we would be rejuvenating rather than demolishing our coal industry. That is what they're doing elsewhere.
Of course, many old coal stations are being closed but latest reports indicate current or planned construction of some 800 coal-fired plants around the world.
In these countries, they recognise that modern technology is equally applicable to coal (just see what they're doing in China and India).
So, if we had grown-up politicians, we would be making an immediate start to renewing our coal industry and Scotland offers an ideal launching pad.
We should be replacing Longannet station with a modern installation, which could be fuelled from a major mining complex to exploit the vast reserves in the Airth coalfields.
That would not only create some 3,500 direct and well-paid jobs but would be a major step in tackling the question of ballooning fuel bills.
Jim Parker.
Scottish Mineworkers' Consortium,
Collydean,
Glenrothes.
NHS is safe under SNP
Sir, – Many readers condemn the SNP on the NHS, education and transport but they obviously close their eyes on how those same services are doing down south.
Take the NHS for example. Thank heavens this organisation is devolved to Scotland. If Westminster had control, junior doctors would have been on strike and health service staff would not have been paid their 1% pay increase in each of the last four years.
There are more people employed in NHS Scotland than at any time. The performance of the accident and emergency departments in Scotland is better than in any other part of the UK.
We have more GPs per patient than the rest of the UK, trainee nurses still get bursaries in Scotland and let's not forget free prescriptions. The list goes on.
Scotland has been in control of NHS Scotland for 18 years, albeit with the purse strings held at Westminster. West- minster has had complete control of NHS England for almost 70 years. What is its excuse for making a complete mess of things?
Rod Selbie.
45 Silver Birch Drive,
Ballumbie,
Dundee.
Elderly have been let down
Sir, – The charity Age Scotland has reported that many people requiring care for the elderly are finding it is delayed by councils with insufficient budgets to fund it.
Age Scotland also points out that the number of people over 60 will grow by 10% in the next five years, so the pressure is increasing all the time.
Yet while the SNP Government likes to claim the credit for its various universal benefits such as free care for the elderly, it does not ensure that these council-funded services have sufficient money to do the job.
Rather, it has progressively squeezed hundreds of millions of pounds from local councils over the last 10 years as it has disproportionately pushed the costs of austerity on to our local authorities.
Cynically, the SNP has recently returned modest amounts of the money taken away to enable grand public gestures in areas such as education.
The SNP's under- mining of local authority funding is being felt by some of the most vulnerable people in society who depend upon support and care provided by our councils.
Nicola Sturgeon often claims the moral high ground on the basis of her progressive credentials, yet her government's regressive approach to local government tells a very different story.
Keith Howell.
White Moss,
West Linton.
Tory threat to Ms Sturgeon
Sir, – As opinion polls show an increase in Tory support across Scotland, what is Nicola Sturgeon to do?
While many may consider Ms Sturgeon a lacklustre managing director of Scotland, there's little doubt she's a fantastic campaigner for the SNP. She's not used to struggling at times like these.
But the problem she now faces is, as a consequence of her party's independence focus, here in Scotland it is the constitution that determines how most vote.
Ms Sturgeon can dispense as much anti-Tory austerity rhetoric as she wishes, but to many that is irrelevant.
Apparently huge swathes of Scots will vote Conservative not because they support Tory economic principles or are even politically right of centre – they consider the Tories will best stand up for the union and against the SNP's second referendum demands.
At the last general election, the SNP's successful divide and rule tactics rewarded Ms Sturgeon with less than 50% of votes but 95% of Scottish seats.
The growing emergence of a single unionist party in the form of the Tories to counter nationalism means that even canny campaigner Ms Sturgeon is in for a very tough battle.
Martin Redfern.
Merchiston Gardens,
Edinburgh.