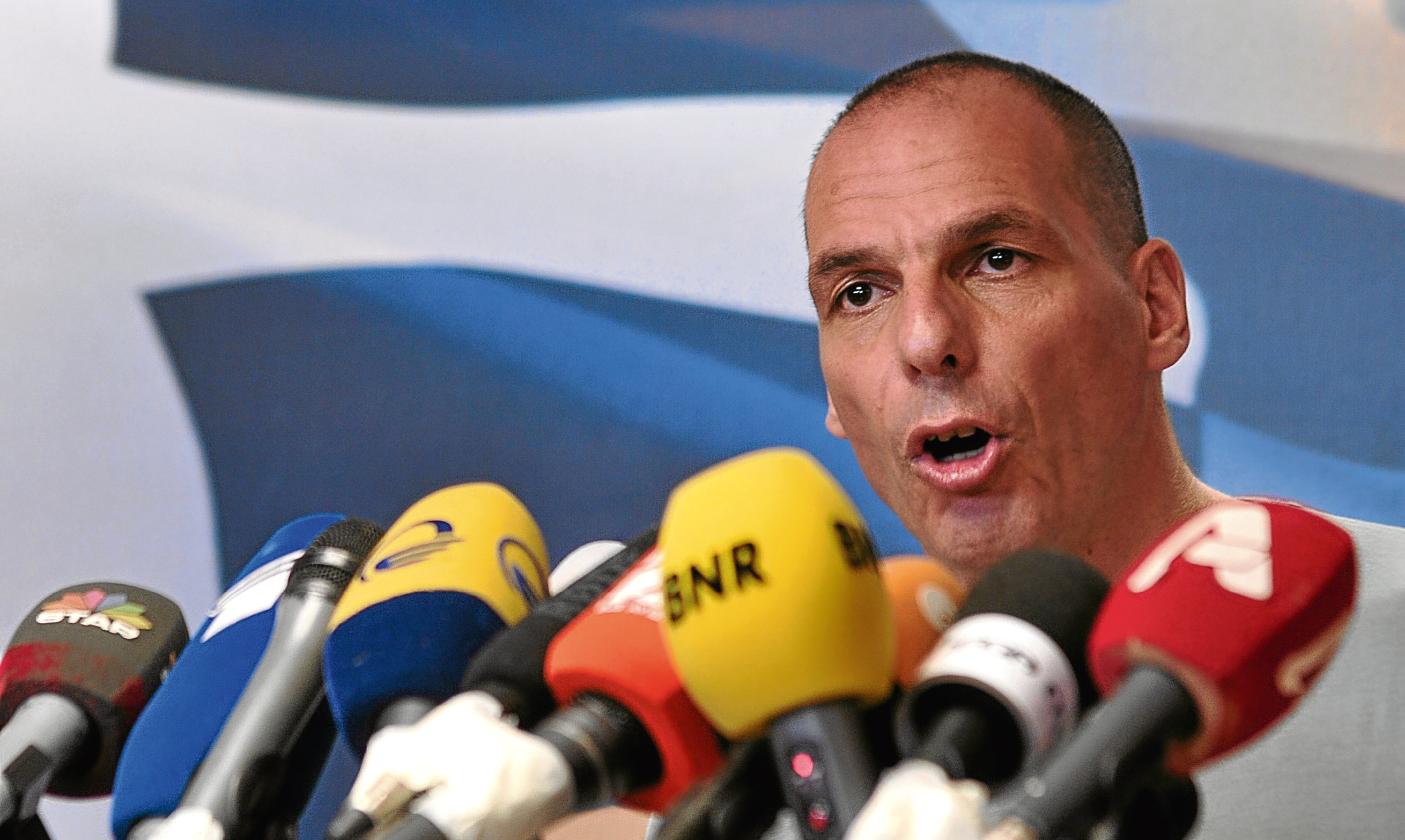 Sir, – With Brexit negotiations about to begin in the shadow of a hung parliament, the advice of the former Greek finance minister Yanis Varoufakis comes to mind.
This spring he gave the stark advice – Britain should "avoid negotiating with Brussels at all costs".
Mr Varoufakis knows what he is talking about, as he was finance minister for the Syriza government in 2015 and in that role had to negotiate with the European Union and the IMF over the extension of Greece's debts.
The terms offered were so harsh that the Greek government campaigned successfully for a no vote in the July 2015 referendum on the terms of a further bailout.
He resigned immediately after the vote when the Greek prime minister revealed to him that he intended to betray the referendum result.
Mr Varoufakis is also an expert on game theory and its application to economic systems. If anyone knows how to conduct high-stakes negotiations, it should be him.
It is also worth reflecting on the dire state of Greek society and the Greek economy after three rounds of bailouts by the EU over the last eight years.
Unemployment is still at 23%, and since 2011, more than 300,000 young people have emigrated to find work out of a total population of only 11 million.
That a man such as Mr Varoufakis advises us that to negotiate with the EU is "to fall into the trap" should give us cause to stop and reconsider the manner of our leaving the EU.
Otto Inglis.
6 Inveralmond Grove,
Edinburgh.
Give us second referendum
Sir, – The three proponents of the union had no sooner finished second, third and fourth in the election than they were repeating their mantra of refusing the Scottish people their democratic say on the matter.
They each misleadingly claim the results show there is no appetite for a second independence referendum, based on a Westminster election that had nothing to do with Scottish self determination.
Their emphasis on the referendum brought out the No support but they still didn't win.
They should get over the fact that the SNP's raison d'etre is for Scotland to be independent.
Voters for the unionist parties may have sent more MPs to London but the only outcome has been to shore up a bedraggled Prime Minister who has the "full support" of a misguided Ruth Davidson.
Many in Scotland voted on Brexit (for and against) and the concerns over agriculture and fisheries policies, matters on which the SNP have no control.
Throw in the fact that no matter how many Scottish MPs get elected, they will only ever be involved on the periphery.
Scotland will never be able to prosper as it should while shackled to Westminster. The wealth and powers in the UK reside, and always have done, in London and the south east.
This isn't going to change without a second referendum.
Hugh Cameron.
33a Thomas Street,
Carnoustie.
Unitarian marriages
Sir, – The Scottish Episcopal Church is to be congratulated on voting to allow same-sex marriages in their churches but Stefan Morkis (June 9) is not correct in saying that it is "the first church to allow gay couples to marry in a British church".
Both the Unitarian and United Reformed Church have been conducting same-sex marriages in church since the legislation was passed in 2014 and have been delighted and honoured to do so.
Rev Dr Rob Whiteman.
Dundee Unitarians,
Williamson Memorial Church,
Dudhope Street,
Dundee.
Will we see return of Alex?
Sir, – The knives are out for Peter Murrell, the SNP's chief executive. The SNP needs someone to blame for losing a third of their parliamentary seats last Thursday, and heaven forfend that that should be Nicola Sturgeon.
The strange thing is that it is only now that party members are questioning the wisdom of having a married couple at the top of the party, dominating its organisation, policy and performance.
Ms Sturgeon is not completely safe. Watch this space for a comeback by one Alex Salmond.
Will a Holyrood vacancy be magicked up for him, to give him a platform to challenge for the leadership once more?
Mr Salmond has many fans who are aghast at Thursday's Portillo moment when he was comprehensively defeated.
I would not bet against his resurrection.
Jill Stephenson.
Glenlockhart Valley,
Edinburgh.
New MP must make a choice
Sir, – I am disappointed that the recently elected Labour MP for Kirkcaldy and Cowdenbeath, Lesley Laird, also wishes to continue on with her role as a Fife councillor.
I feel that Ms Laird must now choose who she wishes to represent. Does she want to be a local councillor or an MP?
I am assuming that Ms Laird MP will be away in London on parliamentary business quite a bit of the time. If so then she certainly cannot be representing the people of Fife at the same time.
Alastair Macintyre.
18 Webster Place,
Rosyth.
Discuss parking at Ninewells
Sir, – Alan Provan (June 9) suggests that if something is done to tackle the parking charges at Ninewells Hospital, a parking free-for-all would be created.
This is not the case. With effective management, vehicle entry can be controlled to ensure that only legitimate users such as out-patients, NHS staff and visitors to patients can use the parking facilities.
The Ninewells site has seen spiralling parking charges and a parking capacity issue that the Scottish Government and NHS Tayside have walked away from tackling.
It is about time there were proper discussions to secure a more positive future for parking provision at the site that does not disadvantage West End residents who live close to Ninewells Hospital.
Councillor Fraser Macpherson.
Councillor for the West End,
Dundee City Council,
City Chambers ,
Dundee.