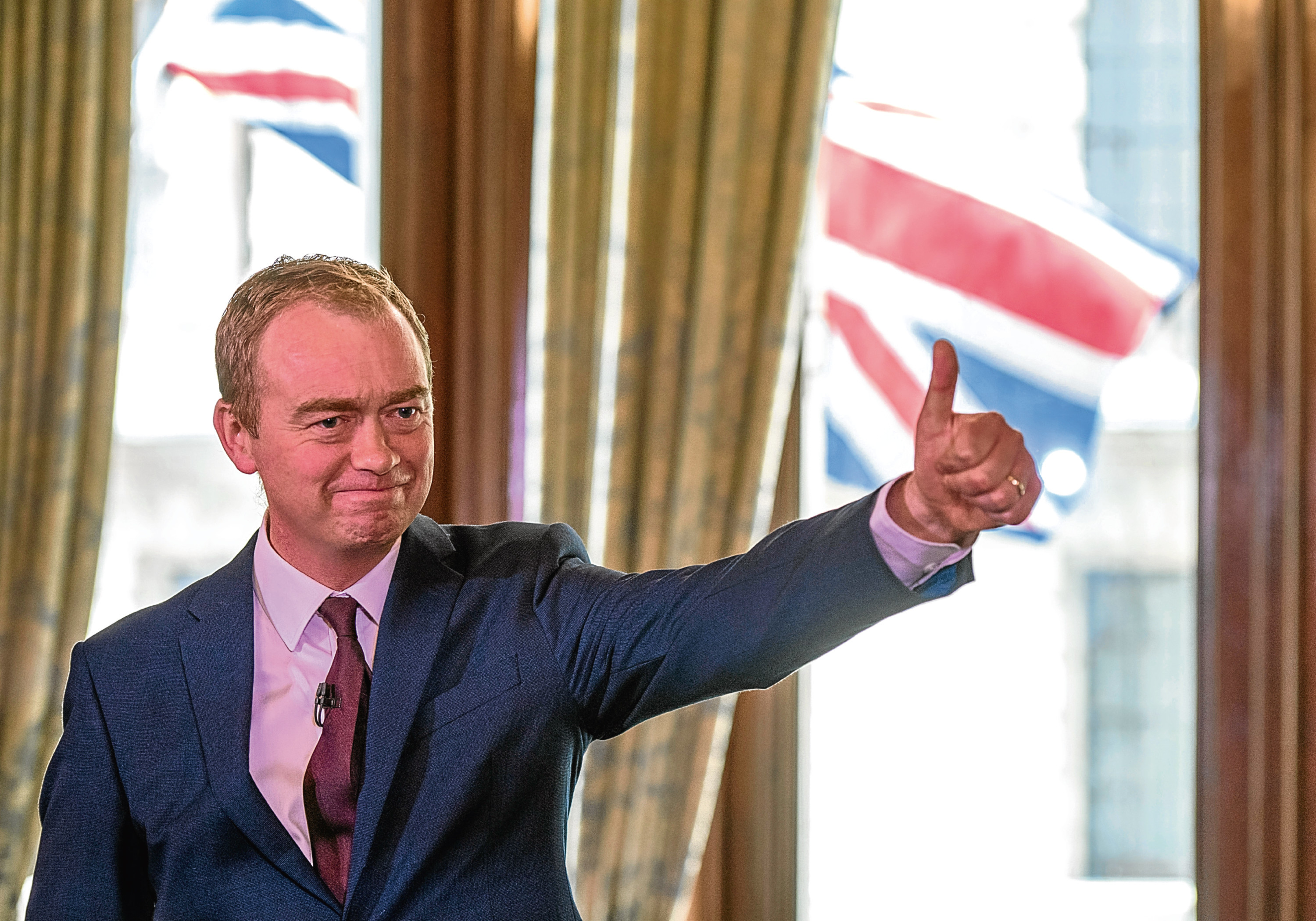 Sir, – The society that former Lib Dem leader Tim Farron says is intolerant of his Christianity is in fact supremely tolerant of it.
It supports Tim's right to be a Christian of the denomination of his choosing, and to change his religious belief or not have one at all.
It supports his right not to be gay, not to have a same-sex marriage, and not to seek abortion services should such a need in his life ever arise.
It also supports his right to raise his children in his own faith, and to express that faith in the public sphere.
It even allows 26 representatives of Tim's faith to sit in the House of Lords to shape our lives.
It is in fact a socially liberal society, last point notwithstanding.
What this society doesn't do is mandate that Tim's views be imposed on everyone else just because they happen to be views based on his religious belief, or that those who hold different views shouldn't express them or challenge Tim's views because that would be "persecuting" him on the grounds of his faith.
Tim Farron has belatedly made his choice as to his personal identity that trumps all, and he's made it in a society that ensures he is free to do so.
That his views appear to be at odds with what the Lib Dems or society stand for, if we are to read between the lines, is not their fault.
That Tim's views may not be popular in society doesn't prevent him holding them or living his own life in accordance with them.
If he loses arguments or is challenged, that does not mean he is being persecuted because of his faith.
Alistair McBay.
National Secular Society,
5 Atholl Crescent,
Edinburgh.
Tim should have faced his critics
Sir, – What is the real reason for the resignation of Liberal Democrat leader Tim Farron?
It was unacceptable that in the course of the election campaign he was hounded by some individuals to declare whether he thought homosexuality was a sin.
He was striving to become a member of the House of Commons, the legislature, not an ecclesiastical body.
His job is to protect the privacy and security of people of all faiths and sexual orientations not to pontificate about any aspect of their private behaviour.
However, the reason he gave for standing down was not very convincing.
Many politicians have been able to reconcile their religious beliefs with liberal, reforming measures.
Former Liberal Leader David Steel (now Lord Steel) had a strong Church of Scotland background yet was able, in the face of fierce controversy, to steer legislation on abortion through Parliament in the 1960s.
It did not have any lasting, negative impact on his political career.
He was able to show leadership, determination, patience and reforming zeal to get a measure on to the statute book.
He stood up, with courtesy, to the many critics of what he was proposing.
Although Mr Farron was treated unfairly, he ought to have had the strength of character to withstand the criticism he faced.
The fact that he could not, together with the lack of gravitas he showed in the run up to June 8, goes a long way to explain his resignation.
Bob Taylor.
24 Shiel Court,
Glenrothes.
UK remains anti-Catholic
Sir, – Some are apparently shocked that the Conservatives should seek a deal with a party as openly anti-Catholic as the Democratic Unionist Party. But there should be no surprise. The UK was and remains, quite simply, a sectarian state.
The established church and official religion of the state is Protestant, with permanent, unelected representation in Parliament.
Our hereditary head of state is barred from being Catholic. The monarch could not even marry a Catholic until 2011.
The UK has never had a Catholic Prime Minister. Tony Blair only converted to Catholicism after leaving Downing Street, viewing the faith as so politically explosive that he remained a closet Catholic until 2007. The ridicule and contempt which greeted his conversion only proved his suspicions to be, sadly, correct.
The stooshie which ensued in March this year after SNP MP Carol Monaghan attended House of Commons business with ashes on her forehead, a Catholic ritual on Ash Wednesday, suggests we have not progressed very far in the intervening decade. A Tory-DUP deal would prove it.
David Kelly.
17 Highfields,
Dunblane.
SNP divisive Brexit tactics
Sir, – Nicola Sturgeon continues to demand that each of the four nations has a place at the Brexit negotiating table.
This is, of course, divisive nonsense and she knows it.
The remit of the devolved administrations is entirely domestic.
It is the responsibility of the Westminster government to represent all of the UK in foreign affairs.
The UK is a sovereign state and however Ms Sturgeon may like to imply otherwise, Scotland is not.
Ms Sturgeon, along with other opposition party leaders, also supports the notion that a Westminster cross-party committee should play a Brexit role.
This is more credible, particularly with a minority government in the Commons.
However, since the SNP has merely 35 of 650 seats, here in Scotland we must be grateful that we now have 20 MPs who either form part of the government or the official opposition.
They can influence matters on their constituents' behalf rather than ineffectually carping from the sidelines, as the SNP in Westminster is seemingly consigned to do.
Martin Redfern.
Merchiston Gardens,
Edinburgh.
Causes celebre of politics
Sir, – With the recent hysteria surrounding the Conservative government being driven to attempt to govern the country with the assistance of the DUP, which is focused almost entirely on the latter's stances on abortion and the recent imposed statutory changes on the understanding of the nature of marriage, it occurs to me that these two subjects have rapidly become the test acts of the current political era.
It appears that, if one does not subscribe to the current wisdom in respect of these issues, one is deemed unfit for public office and is at risk of being shunned by polite society.
Will those who are presently denouncing and vilifying the DUP for representing their predominant constituency on the basis of their Protestant belief on these matters, also seek to attack devout Roman Catholic MPs, such as Jacob Rees-Mogg, who subscribe to similar church teachings on the same issues, with the same enthusiasm?
John Gordon.
1 North Street,
Glenrothes.