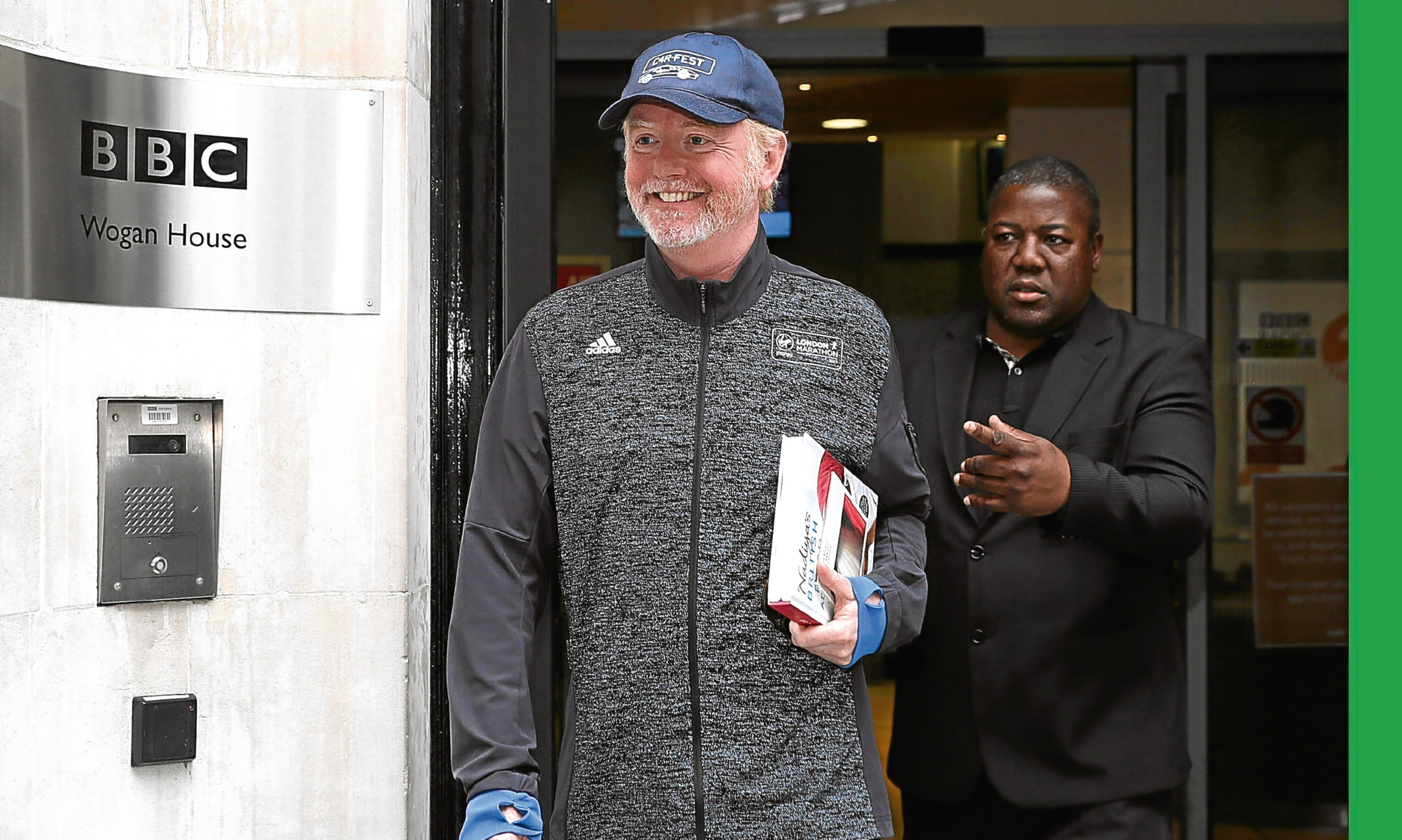 Sir, – The report on BBC salaries paid to entertainers is a depressing indication of the state of society and the selfishness and unfairness that occurs when people in the public service field are left to do as they please with insufficient government regulation.
Who would have thought that someone such as Chris Evans was worth £2 million a year of taxpayer funds for the rubbish he presents?
Let us remember that the BBC licence fee is paid out of income that has already been taxed.
It would also be most interesting to see what the BBC bosses pay themselves for the responsibility of awarding such huge salaries to those who are supposed to be providing a service.
We need far stronger government in the UK, and much less liberalism.
It is time for government to be saying no much more often to the pressure groups and lobbyists who scream and shout when they cannot get what they want.
And please, let us start regulating banks and public services much more rigorously instead of leaving them to their own devices.
Derek Farmer.
Knightsward Farm,
Anstruther.
Jesus showed way to live
Sir, – I refer to recent correspondence in response to David Robertson's letter.
Rev Dr John Cameron (July 14) says that much in the Old Testament did not reflect God's will.
Certainly some of the rites and ceremonies that pointed forward to the coming redeemer were no longer required once Christ came.
The shadows gave way to the substance. Jesus had a high view of scripture, quoting from it regularly in his teaching.
However, with regard to fundamental principles of marriage, Jesus referred back to creation as recorded in Genesis when he said: "At the beginning he made them male and female. For this cause shall a man leave his father and mother and shall cleave to his wife."
That should answer any question as to what God means by marriage.
Mr Matheson (July 15) says Jesus's ideas were those of his time.
His teaching actually offended the religious class of his day as he taught with authority from the Old Testament and what he said ran counter to their traditions.
He set a higher standard than the letter of the law, showing that God sees beyond our actions and knows the motives of our hearts.
Why did they condemn him to be crucified if his ideas were those of his time?
He believed in demons and drove them out of the tormented man called Legion who thereafter was clothed and in his right mind. I am sure the Devil will be well satisfied if we do not believe in the existence of demons, allowing them to operate unchallenged.
It is known that demons can obtain influence over individuals in a number of ways including through the occult and pornography.
Thankfully, deliverance is still possible in the name of Jesus Christ.
For the Christian, the Bible is our guide in all areas of life.
Paul Read.
Clevitch,
Wester Lumbennie,
Newburgh.
Public let down over pensions
Sir, – The fact that the government continues to raise the retiral age because more pensioners in the future will cause a drain on resources is an absolute disgrace.
When each of us started working we entered into a contract with the government whereby we would pay towards our state pension.
If the government is now saying that they do not have enough money to pay us at the time they said they would, then they need to be made accountable as to what they have done with our money?
Surely this is theft on a grand scale which needs to be investigated at the highest level?
Eric Travers.
38 Gellatly Road,
Dunfermline.
Irony of SNP complaints
Sir, – Surely it is beyond ironic that the SNP Holyrood government is to launch a formal dispute process over the UK Government's deal with the DUP?
SNP Finance Secretary, Derek Mackay, glossing over generous Scottish city deals, complains it is not fair and that, under Barnett Formula principles, Scotland, as well as Northern Ireland, should receive an additional payout from the UK.
Let us remember the SNP is the party that strives to separate Scotland from the rest of the UK.
It is the party, therefore, that implicitly rejects the long-standing modus operandi of sharing resources across the UK so that the entire UK benefits from the massive tax-generating power of the global economic powerhouse that is London and the south-east of England.
Under the Barnett Formula, post-oil boom Scotland's public services are better funded than England's. The SNP has yet to convince us at the ballot box that we should reject this beneficial arrangement in favour of separatism.
So now the SNP takes the opportunity to turn the Barnett Formula into a grievance.
Seemingly the nationalists now believe the economic benefits provided by the UK are crucially important to us and no longer dismiss sharing resources as inconsequential.
More SNP double standards?
Martin Redfern.
Merchiston Gardens,
Edinburgh.
Reality of Brexit starts to dawn
Sir, – As an archipelago in the wastes of the North Atlantic, Britain has never been self- sufficient and even in our glory days we invariably imported more goods than we exported.
We remain a manufacturing nation but our balance of payments has only been sustained by the services we have sold to foreigners — financial, legal, consultancy, retail, and so on.
The Brexiteers drone on about securing tariff-free access to European markets but we will need a lot more than a replacement for the customs union and a quick trade deal.
The problem is non-tariff barriers; regulations on product standards, rules on immigration and qualification which are three times higher than the EU tariff on manufactured goods.
Harmonising regulations requires a supranational body to adjudicate disagreements like the European Court of Justice or World Trade Organisation and bang goes our sovereignty.
Having voted Leave and taken back control, Britain will have to give it up again.
Rev Dr John Cameron.
10 Howard Place,
St Andrews.