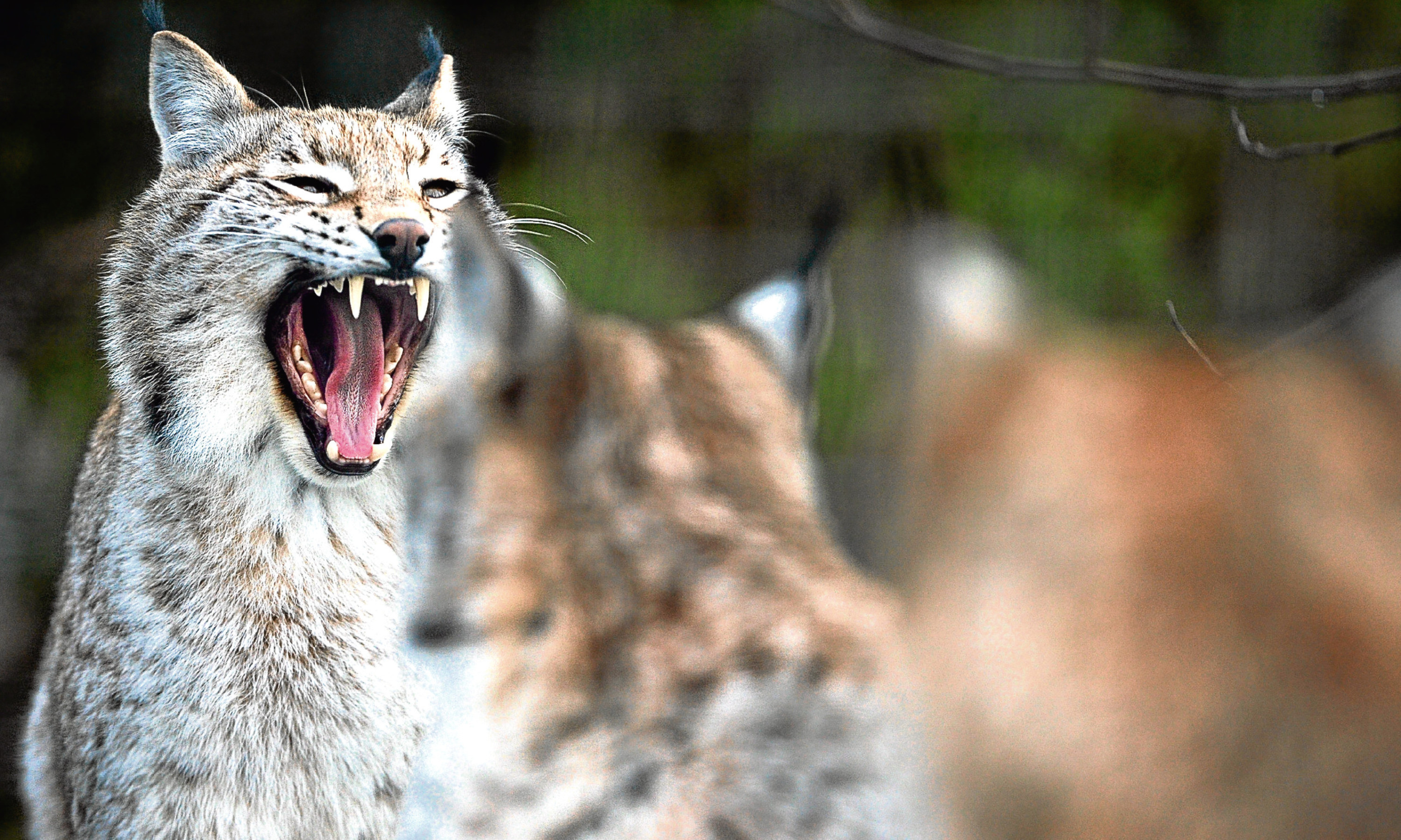 Sir, – It is appears your columnist Jim Crumley is in favour of wildlife crime by supporting the unauthorised release of beavers in Tayside and now Beauly.
What next? Scatter a few lynx around the Angus Glens to keep up with Northumbria? I am sure Jim would see nothing wrong with it.
But let us get back to beavers. I live in Kirriemuir and, like a lot of residents, enjoy a walk to Kinnordy Loch, an RSPB reserve.
But alas, this has become a struggle as the beavers have dammed the Gairie Burn that runs out of the loch.
People of all ages and physical abilities from the old to young use the paths to access the loch and the walks around it.
Now you either have to cut your walk short, get your feet wet or put on wellies on a bright, sunny day. Another aspect to the problem is that the water level is far higher than it should be at this time of year.
During the summer, if there is a thunder storm or a flash flood, the loch used to be able to absorb the water.
This is not the case now and there is a danger that the beaver dams will be washed out followed by a rush of water. Remember Alyth.
GA Milne.
69 Prosen Road,
Kirriemuir.
Theatrical treat at Pitlochry
Sir, – I wrote previously about the quality of musicals at Pitlochry Theatre. This time it is about a play.
The Ruling Class, by Peter Barnes, which has just opened, is a quite extraordinary piece of theatre.
It was originally filmed starring Peter O' Toole and is both extremely funny and sensational.
At Pitlochry, the staging and scenery are superb, the direction is inspired and the acting of the whole cast, but particularly the lead character, is of the highest possible professional standard.
It may not be to everyone's taste but for anyone who appreciates a truly great theatrical experience, at an easily accessible venue, it is a must see.
Anthony Garrett.
1 Royal Terrace,
Falkland.
Sort out Perth traffic flow
Sir, – Is it beyond the wit of Police Scotland and/or Perth and Kinross Council to do something about the joke that is traffic "flow" on the Dundee Road and the A93 and A94 in Perth, especially when there are (predictable) events such as the races or the Rewind music festival?
These main roads converge on Bridgend. On Friday it took 40 minutes to get from Friarton Bridge to Bridgend and on Monday 45 minutes to travel the other way from Scone to Bridgend by either A93 or A94.
I like others, gave up on one only to find the alternative jammed too.
If the lights were switched off and the junctions on the north side of the river controlled by a bobby or traffic warden, I have no doubt the delays would be less severe.
Let's hope Perth can be a city of culture one day; in the meantime, one horse town might be more appropriate.
David Roche.
6 Conachar Court,
Perth.
Make BBC stars pay taxpayers
Sir, – For me the furore over BBC pay raises two points.
Firstly, these celebrities are grossly overpaid and the gentlemen should certainly be reduced to the level of the ladies, or preferably, lower.
Secondly, exposure on television has opened the doors for the likes of Michael Parkinson to sell life insurance, Len Goodman to promote a supermarket and Gary Lineker to continue flogging crisps, all presumably for lucrative remuneration.
None of this would be possible but for the fame gleaned from our television screens.
As those people largely perform tasks, at which an intelligent third-year pupil would excel, perhaps they should pay the BBC (we the taxpayer) for the opportunities offered instead of drawing salaries.
Joseph G Miller.
44 Gardeners Street,
Dunfermline.
Where are benefits of UK?
Sir, – Keith Howell (July 17) writing purporting to explain the benefits of Westminster governance, uses most of his letter to complain about SNP policies he doesn't agree with, including a sly attempt at pinning Tory austerity on the Scottish Government.
When Mr Howell eventually does turn his attention to any union benefits, we are given a vague and unconvincing list in support of his argument.
Bailouts during the financial crash were one example. The Treasury admitted in 2014 that Scotland has no debt, and bears no responsibility for London's actions. This begs the question, where and when did these Scottish bailouts take place?
National defence and security is also listed. A cross-services committee concluded, during the independence debate, that Scotland could provide a better-equipped force, more suited to our needs than we have presently, for much less cost. So, no union benefit there.
As for the rest of Mr Howell's list, which includes the welfare state, enterprise, science, technology and so on, is the gentleman seriously suggesting an independent Scotland wouldn't have flourished in those areas?
Mr Howell attacks the SNP's policy record, but fails, when addressing Westminster, to point to any policies which benefits Scotland.
We still await a convincing argument for continuation of London rule which apparently gives us so much.
Ken Clark.
335 King Street,
Broughty Ferry.
Disparity in gun figures
Sir, – The Scottish Government said that there were 500,000 air weapons in Scotland and that owners had to acquire a licence from Police Scotland or hand in their weapons before January 1, 2017.
This put Police Scotland under even more pressure as no additional funds or manpower were made available.
A Scottish Government spokeswoman said: "The new licensing regime will keep firearms out of the hands of those who would misuse them."
What rubbish. Only the responsible air weapon owner will apply for a licence, the idiot will not.
The latest figures available indicate that nearly 21,000 weapons were handed in and that 12,384 licences were issued.
That is only 33,000 out of the reputed 500,000.
Have the SNP been exaggerating yet again as they are prone to do?
Will they now provide updated figures?
Clark Cross.
138 Springfield Road,
Linlithgow.