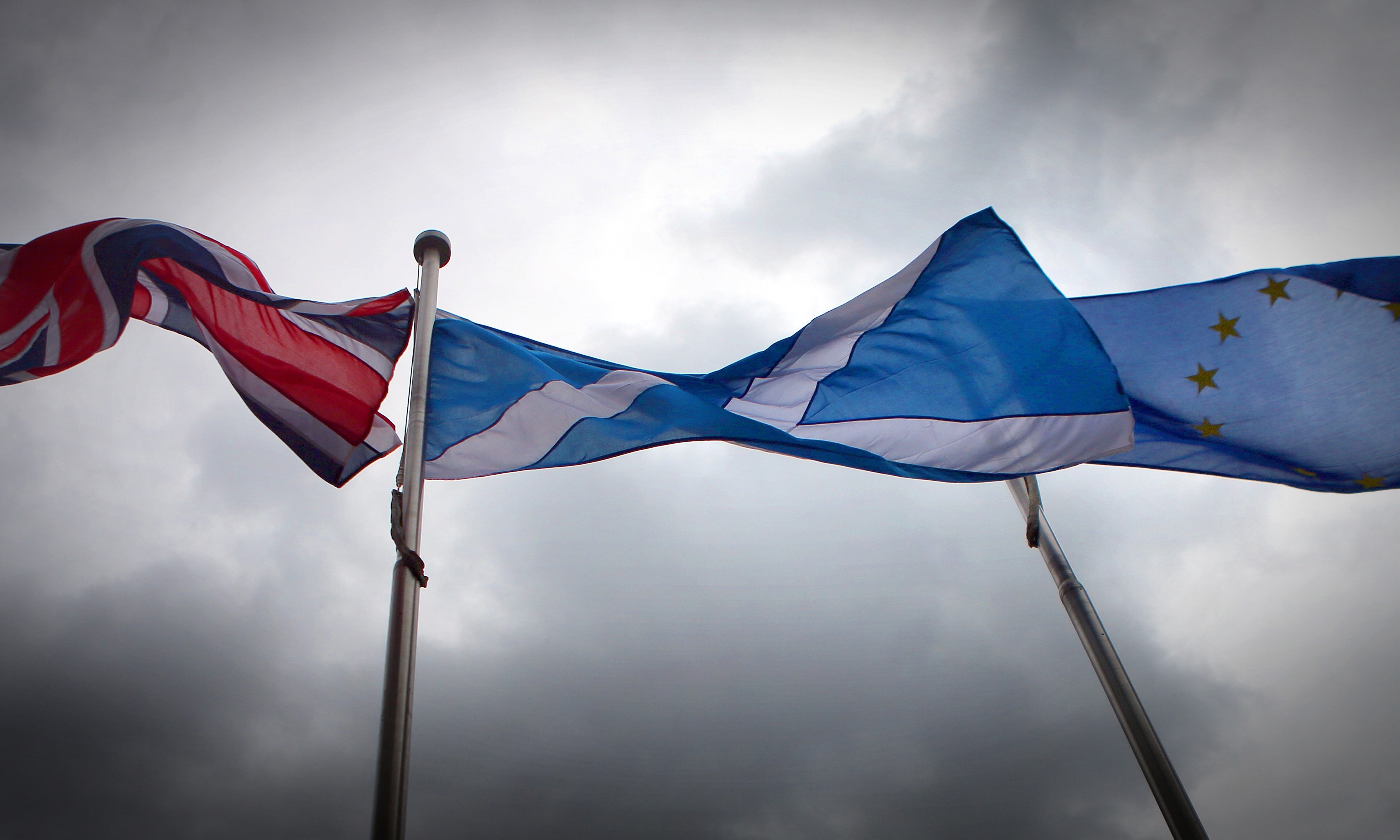 In his latest Courier column, Alex Bell described Perth and North Perthshire MP Pete Wishart as "the kind of phoney nationalist that blights the independence cause." This is Mr Wishart's response.
I'm grateful to Alex Bell for his interest in my recent comments about the SNP depute leadership contest and particularly the charge that I am an 'outdated politician'.
Where I'll leave that for others to decide I can definitely confirm that I am indeed an 'outdated musician'.
Alex and I were assessed as potential candidates for the SNP in the 1990s. Since then I have gone on to be the longest serving MP in Scotland whereas Alex has gone all the way to the top by ending up as an anti-SNP polemicist in The Courier!
I think his main gripe with me is that I did not speak out about the independence White Paper, which he largely authored. Probably the main reason for that was I was an admirer of Alex's early work and thought his document was absolutely the right case for the right time. I have to say I never thought that his later work has quite lived up to his early promise…
But since then we have moved on and the independence white paper now seems like a document for another age. There have been two general elections and a referendum to leave the EU since the white paper was compiled and we now need to construct a new independence offering for the current political environment.
Most importantly is what we do about the EU. Unless the UK Brexit crisis implodes – something not impossible with this clueless Government – Scotland will find itself out of the EU as part of the UK in less than 13 months.
ALEX BELL: Phoney Pete Wishart is asking his questions 20 years too late
We therefore need to design an approach that matches the ambitions to re-join the EU but with breaks and checks inbuilt to satisfy those Scots who voted to leave and remain sceptical about the EU as an institution.
That is why we must engineer a graduated response to re-joining the EU by climbing the steps of renewed membership. Those steps would be EFTA, single market membership and then a decision about full EU membership.
On each step we must review and assess whether that step satisfies our ambitions and economic interests. We should only then take the last step of re-joining with 'at least' a vote in our independent Parliament from those MSPs mandated to re-join the EU. This would unite both sides of the EU referendum and puts any plan to re-join the EU under the democratic control of the Scottish people.
Alex asks about the currency and the post-independent Scottish budget, name-checking the chair of our Growth Commission, Andrew Wilson. Andrew is charged with finding the way forward with these issues and I await with keen interest his conclusions and will make my views on them known when they are released. I am more than confident that Andrew will come forward with solutions that will satisfy those with currency concerns and I beg patience for that.
The issue that is likely to replace currency as number one issue in the unionist scaremongering charts is likely to be borders. Borders were a fringe feature in the last indyref with some truly idiotic nonsense about border guards in nations that would both be in the EU and enjoy a common travel area.
Securing the UK's borders and satisfying its self-defeating obsession with immigration was perhaps the main reason why those south of the border voted to leave. We should be prepared for this renewed line of attack and take a real close interest in what is happening with the Irish border.
The last issue is of course timing and this is the key. We should only hold another referendum when we believe that we can win it and have a new case that satisfies those amongst our fellow Scots who were unconvinced last time.
Then there's Brexit. There is no doubt that as this disaster hits more and more Scots will be reaching for those constitutional lifeboats and sailing of to the shores of sanity.
It won't surprise Courier readers to learn that I disagree with Mr Bell's pessimism about the prospects for an independent Scotland. Scotland practically invented the modern world and we have the resources and skills beyond the imagination of other small and medium countries. We will become a successful independent nation and no carping from the Alex Bells of the world will alter that.