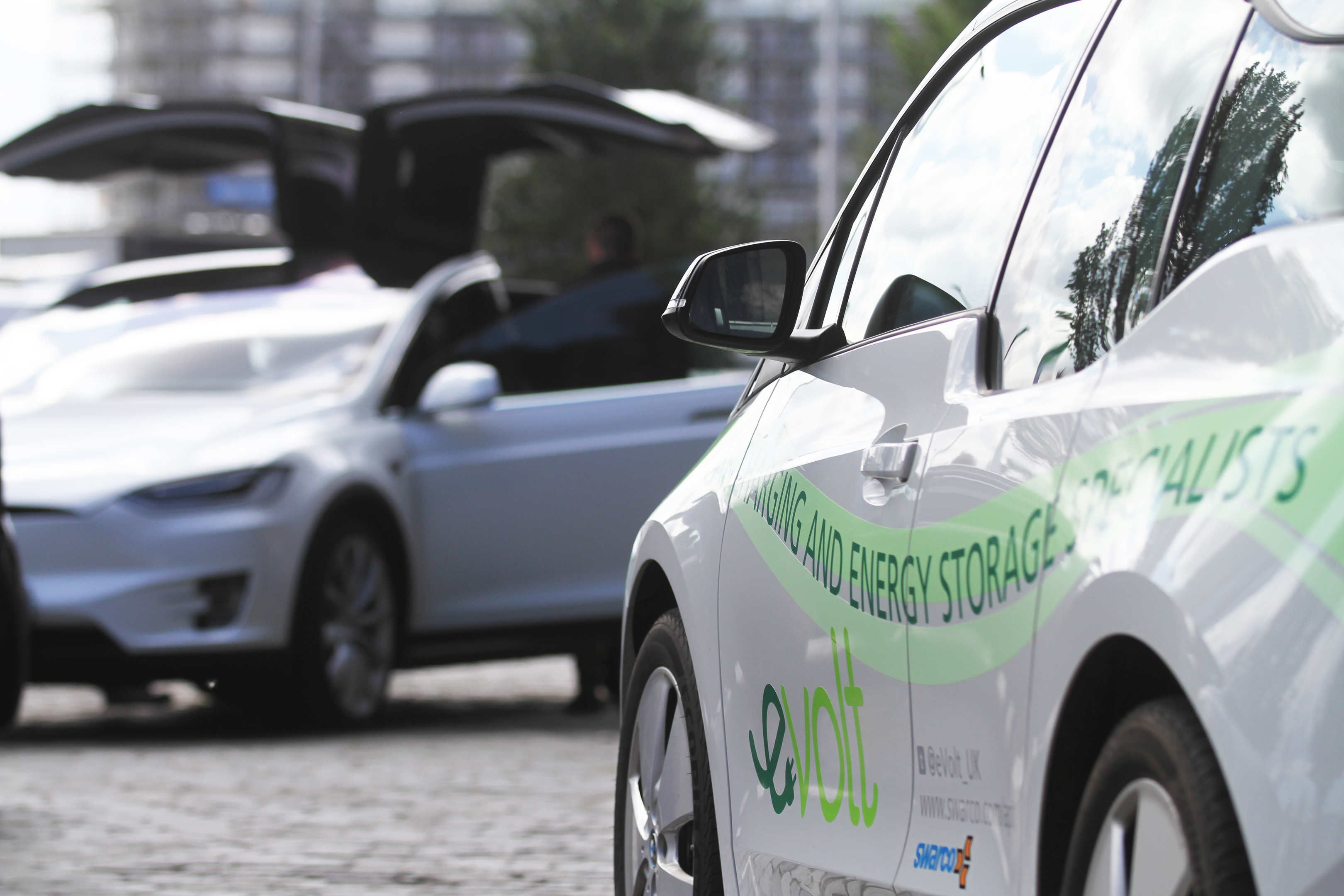 Sir, – I read with interest the correspondence for and against electric vehicles.
As a retired engineer who worked in companies which made battery packs for a variety of uses, I do have some knowledge of battery technology.
The first rechargeable batteries were Ni-Cad, or Nickel Cadmium, which were efficient up to a point, then came Nickel Metal Hydride, (more efficient), now we have Li-Ion, (Lithium Ion) even more efficient, although they can be a mite unstable, vis-a-vis one of the Samsung phone models.
Notwithstanding all this, I cannot believe that at present, electric vehicles are a 100% replacement for the internal combustion engine.
The battery in an electric vehicle will lose charge when not being used. There is no doubt in my mind that during the recent cold spell it would not be possible to use the in-car heater for 10-12 hours while stuck in a snowdrift.
Great advances have been made in petrol and diesel technology since the days of Otto Benz and Gottlieb Daimler.
I can remember diesel engines not so long ago, churning away, at the least bit of cold, using Ki-Gas to encourage them to fire up.
I own a diesel car and even in minus temperatures, a few seconds after switching on, the engine fires up.
As far as pollution is concerned, my car, having a "Euro 6" engine, also has an additional 17-litre tank of a liquid called Ad-Blu.
This is mostly a substance called urea. It reacts with the noxious nitrous oxide exhaust gases, and turns them into harmless nitrogen and water.
Instead of giving £5,000 grants to owners of electric vehicles, with no thought to whether windfarms will cope with the added demand, funding should be made available to further develop the tried-and-tested, existing petrol and diesel technology, to make them even more efficient than the current, unstable Lithium Ion technology.
D. M. Clark.
Keptie Road,
Arbroath.
Electric cars streets ahead
Sir, – A simple way of answering the question of how adversely cold weather affects electric vehicles would be to point out electric cars are much more popular in Norway.
A more technical answer, about getting stuck, is that data from a fleet monitoring company in Canada (cold and snowy too) indicates a significant number of their Leaf drivers use less than 1kW for heating, even down to minus 10C.
It depends how prepared you are, I guess.
The current Leaf has a 40kWh battery, with a 60kWh option expected by the end of the year.
If an electric car and a fossil car both get stuck in the snow with the same range left, then the fossil car is in a far worse position.
As it happens, I didn't venture out in this snow in our electric car.
I walked to the shops and found no milk.
I'm sure electric vehicles caused this.
Gordon Pay.
Eden Park,
Cupar.
Safeguard our lifestyle
Sir, – The London Government appear set on dragging Scotland out of the European Union, along with the rest of the UK, against the wishes of a majority of Scots.
They are keen on setting up trade deals with the United States of America after Brexit, but in return for accepting imports of British goods, the Americans will insist that we import from them such things as chlorinated chicken, beef injected with hormones and bourbon sold as "Scottish whiskey".
Are these the kind of things that we in Scotland wish to see on our supermarket shelves rather than Scottish produce?
There's only one way to avoid this: Scotland needs to become independent, so that we can remain in the European single market and customs union.
Then – and only then –will we be able to keep such products out of Scotland, and also retain European rules that protect working conditions for Scottish employees, protect the quality and safety of our food and avoid restrictions on people from overseas being allowed to come here to work in our health service, and to help with fruit and vegetable harvesting.
Peter Swain.
Tyme Cottage,
Innerwick,
Dunbar.
The hypocrisy is breathtaking
Sir, – The hysterical campaign against Russia and the welcoming of the Saudi tyrants to Downing Street are both abject lessons in the hypocrisy and cynicism of the Tory party.
Tory MPs, beginning with the foreign secretary, are decrying alleged Russian involvement in the circumstances surrounding the hospitalisation of Russian double-agent Sergei Skripal and his daughter.
The duplicity of Boris Johnson on the issue of Russia is mind-blowing.
In 2014 Putin crony Lev Chernukhin gave the Tories a donation of £160,000. In return his wife got to play tennis with David Cameron and Boris Johnson.
The same person had dinner with Defence Secretary Gavin Williamson in exchange for £30,000 – two weeks after Williamson had warned the Russians were preparing a potentially deadly cyber attack.
In 2014 when George Osborne introduced a so-called oligarch tax to bring down the cost of housing in London, Boris Johnson sided with the Russian oligarchs. He said it would discourage them from coming to London. There are many more examples.
While the denunciations of the Russians was going on, Theresa May invited the Saudi plutocrats to Downing Street.
The Saudi regime is the most backward, corrupt and despotic in the world.
That Mrs May would defend these people the day before International Women's Day is beyond parody. UK women in the 14th Century had more rights than women in Saudi Arabia today.
The Saudis promote the poisoned ideology of Wahhabism around the world. They were the main funders of IS.
Saudi Arabia's war in Yemen (being directed with British help) is causing the biggest humanitarian crisis in the world today. It is far worse than anything in Syria. Mrs May even has the cheek to say Britain is "helping" people in Yemen.
The lesson from all this is that the worship of money is the only thing the Tories care about.
Alan Hinnrichs.
2 Gillespie Terrace,
Dundee.
Plastic repair is not fantastic
Sir, – Initially I thought the idea to repair potholes with a recycled, plastic-based material was a positive move.
However, on reflection I realised that as the road surface degraded, the plastic would be washed into watercourses, and eventually the sea, so perpetuating the problem of plastic pollution of the oceans.
John Johnston.
Annfield Farm,
Dunfermline.
Flag furore takes the biscuit
Sir, – I feel sorry that Walkers Shortbread felt it necessary to respond to the small-minded and churlish criticism that has flooded social media in recent days regarding the British flag being on shortbread tins.
It really takes the biscuit – pun intended!
The tins were made as a commemoration of the 2012 London Olympics and a celebration of all things British.
They were totally appropriate, as Scotland is part of Britain – thank goodness we did not gain independence if this is the way nationalists are going to behave.
Have people really got nothing better to do than complain about such trivial matters?
As a reputable British company with an international reputation for quality, I really don't think Walkers have anything to worry about.
Gordon Kennedy.
117 Simpson Square,
Perth.