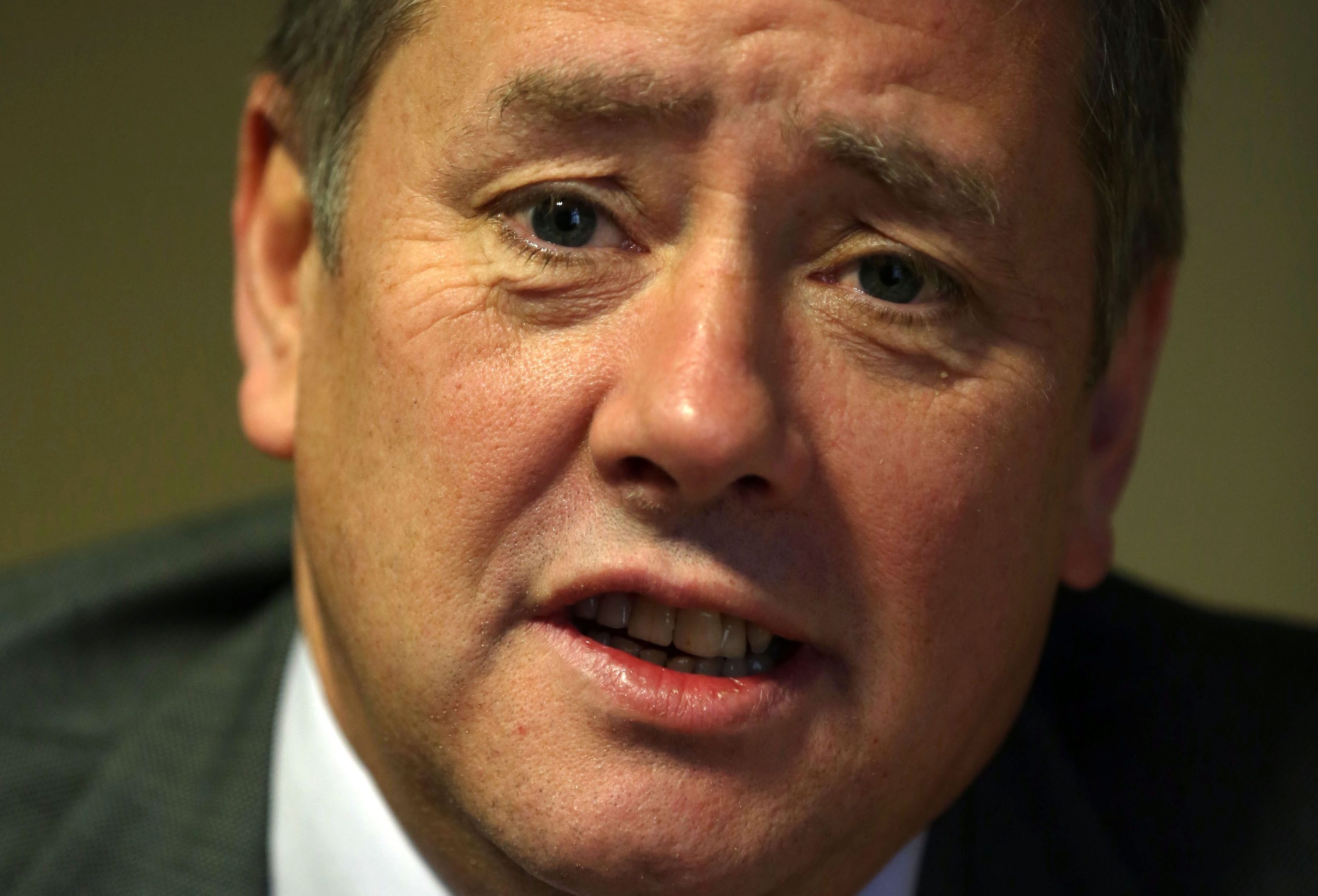 Sir, – Was Nicola Sturgeon's cabinet reshuffle a botched job or an injection of new energy into her government?
The withdrawal of the nomination of Aberdeenshire East MSP Gillian Martin as junior education minister (in the light of offensive comments she had made in 2007) suggests a lack of research and preparation.
But throwing newly elected SNP deputy leader Keith Brown out altogether suggests not just lack of loyalty but lack of foresight.
Mr Brown joined the government as transport minister in the snow chaos of December 2010. He quickly showed a discipline and determination to get things sorted out after thousands of motorists had experienced real frustration.
He can make some claim to have helped steer the Queensferry Crossing project through to completion, if not timeously then certainly within budget. For the most part he has kept on top of his brief and fronted well for the administration.
Now he seems to have been sacrificed for two reasons.
One is to give clearer focus at the top to show that Derek McKay is the man who runs the economy.
The second is to allow him to focus on putting the case for independence as his party's deputy leader.
He would be in a stronger position to do that if he also carried the gravitas of cabinet office.
Nicola Sturgeon managed to combine a number of different roles with success when she was number two to Alex Salmond. She should have afforded Keith Brown the same dignity in the light of his quite creditable record.
Bob Taylor.
Shiel Court,
Glenrothes.
Research better than regrets
Sir, – With the timely "re-outing" of Gillian Martin's offensive remarks are we at last seeing the Holyrood opposition matching the SNP's ruthless tactics?
If so, it's not a moment too soon, and nor is it too late to remind the electorate of another recent slip of memory Nicola Sturgeon had in a recent Channel 4 interview.
In it she claimed not to know that her Growth Commission's estimate for the cost of setting up an independent Scotland is £450 million, or that it is the same as the cost of setting up the new Welfare Commission.
This was despite her having no doubt pored over the Wilson report for several months and there being a letter on the Holyrood website from her to David Cameron on February 17 2016, telling him welfare set-up costs will be "between £400m and £660m".
Hopefully from now on researchers will be on the ball.
Allan Sutherland.
Willow Row,
Stonehaven.
Hypocrisy in standards row
Sir, – The pompous and sanctimonious denunciations by the unionist parties of Gillian Martin for comments written 11 years ago are an abject lesson in cynicism and hypocrisy.
In 2005, Jackson Carlaw made a series of racist jokes at the launch of the Conservative party's manifesto for that year's general election.
Last year a Tory councillor from Fife, Katherine Leslie, was found unfit to be a teacher. This for a tweet in which she called the First Minister a "drooling hag".
Despite being struck off the teaching register the Tories decided she was fit to represent them at local government.
Stirling councillor Alastair Majury compared Yes Scotland to Nazis, disparaged the unemployed, foodbanks and homeless charities. And again the Tories deemed him fit to carry on in post.
Earlier this year Labour MP Hugh Gaffney made outrageous and racist comments at a Burns supper. This was swept under the carpet because he is close to the Labour leadership.
It seems that even the most egregious transgressions against morality and truth can be overlooked by the simple expedient of supporting the continuance of the United Kingdom.
Alan Hinnrichs.
Gillespie Terrace,
Dundee.
Trump deserves a hearing
Sir,- Reports of opinions and statements from Nicola Sturgeon and of recent deliberations of some members of Fife Council in connection with President Trump's imminent visit exemplify a preference for "grandstanding" over their "day" jobs, which ought to be concerned with helping us to make Scotland more prosperous, particularly at a time when our industries are relatively depressed and finances parlous.
Although it is fair for politicians to express their personal opinions in "off-duty" situations, we actually elected them to secure and develop the best deals for us in the interests of national prosperity and happiness.
President Trump, the son of a Scot, is to be our guest and, as head of state of our closest and strongest ally, is especially entitled to a fair, polite reception.
Moreover, even when we disagree with our guests' views and behaviour, it is surely more effective and shrewder to try to win them over with well mannered, friendly welcomes and discussions.
Dr Charles Wardrop.
Viewlands Road West,
Perth.
Police powers come with cost
Sir, – The latest SNP grievance concerns the costs of policing President Trump's imminent visit to Scotland. Because Trump is going to visit his properties in Scotland, there is a security issue, not least because there is the prospect of large numbers of people demonstrating against him.
I dislike Trump as much as anyone, but Patrick Harvie and Humza Yousaf, who have called on the UK taxpayer to pick up the tab for policing costs, seem to want it both ways. Policing is a wholly devolved matter, and the national police force is the creation of the SNP administration. If Her Majesty's government intervened in it in any way, there would be shouts of "power grab" from the usual suspects.
Jill Stephenson.
Glenlockhart Valley,
Edinburgh.
Symbol of solidarity
Sir, – I do so hope that the St George's flag, which is being flown at the Scotland Office whenever England are playing in the World Cup, was placed at the half masted position after Thursday's defeat to Belgium in order to show the Scottish nation's deep and utter heartbreak at the result.
Ron Blanchard.
Kinghorn Road,
Burntisland.
Wise words on World Cup
Sir, – After listening to a team of impartial BBC commentators, I thought I detected a certain serendipity that the Germans had already invented the word Schadenfreude.
David Grant.
Sunnybraes,
Ladybank.
Personal view of sight loss
Sir, – For the last 19 years, I have lived with genetic degenerative macular disease which causes progressive vision loss. Until the age of 10, I was blissfully unaware I had the condition. Although I have inherited the gene from my parents, neither of them have a sight impairment.
Currently, there has been no dramatic decline in my central vision which is encouraging, but I am aware this could change and this is why I'm a passionate advocate for technology as it's really helped me throughout my life.
It has enabled me to obtain my university degree in publishing and journalism, and also allows me to hold down a full time job as I use video magnifiers and specialist computer software, as well as smart phones.
I work for a charity that helps people with sight impairment, and I'm also a client, so I wanted to raise awareness of its forthcoming Access Technology Roadshow which is coming to St Andrews University on July 4 from 10am to 3pm.
Fife residents with a sight or hearing impairment can get a better understanding of how technology can play a significant role in helping them lead a more independent life at home and enable them to carry out day-to-day activities safely, such as cooking.
I'll be happy to share my experiences.
Lindsey McDonald,
Sight support assistant.
Fife Society for the Blind,
Kirkcaldy.