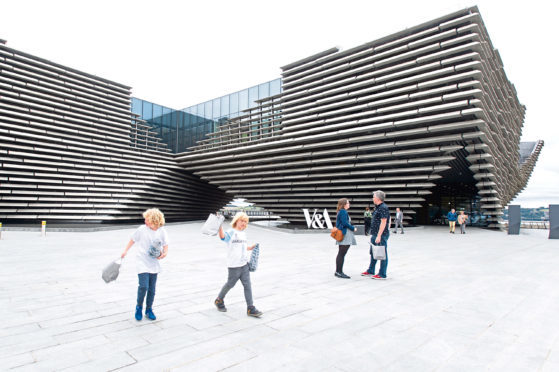 In the run-up to the opening of V&A Dundee on September 15, The Courier will be carrying a series of articles from people closely involved with the project. Today: Alice Kennedy, marketing communications officer.
From GQ India's "30 things to be excited about in 2018" to Conde Nast Traveller's list of "Top 10 Destinations to Watch for 2018", the eyes of the world are on V&A Dundee and the city itself.
With more than 40 local and regional newspapers naming Dundee as a top 2018 holiday destination, there is a tangible excitement and buzz about what is going on in the city.
V&A Dundee has been working hard with partners such as Visit Scotland, VisitBritain and Dundee One City, Many Discoveries to capitalise on this global interest.
We want to make Dundee one of the best small cities in the UK for cultural short breaks.
The opening of V&A Dundee supports wider action that makes Dundee a leading destination, that encourages innovation and ensures businesses are equipped for growth opportunities.
V&A Dundee: Watching dream become a reality has been city development chief's career highlight
First and foremost, we want to encourage visitors to Scotland to stay in Dundee, rather than simply come for the day from elsewhere. This includes everyone from self-confessed foodies to business tourism, cruise passengers, golf tourism and those visiting friends and family.
This involves a collaborative approach from the city – to show everything that Dundee has to offer international tourists who in the past may have overlooked the city as a holiday destination. Positioning Dundee as a great base for sights of historic, cultural and design heritage is an exciting project to be at the centre of and I'm proud of what we've achieved as a community so far.
The wider waterfront project is expected to generate £11.6 million each year with the tourism interest in V&A Dundee predicted to support the addition of 500 extra hotel bedrooms between 2015 and 2025.
V&A Dundee: How the museum team are connecting with the city
On top of that, it is estimated that jobs in the tourism and hospitality sector in Dundee are to increase by nearly 19% by 2020 – that's nearly 250,00 jobs.
Our forecast indicates that we can expect V&A Dundee to welcome up to 350,000 visitors each year, and 500,000 in the first 12 months after opening.
Inspired by the dramatic cliffs along the east coast of Scotland, the building stretches out into the River Tay, reconnecting the city with its historic waterfront. Internationally acclaimed Japanese architect Kengo Kuma has himself sparked the interest of international visitors – especially from his home country of Japan, where his work attracts much attention from a domestic audience.
Our association with the V&A brand has given instant recognition the world over to V&A Dundee and the city even before we open the doors. For example, this connection has been directly linked to an increased interest from the Chinese market – no doubt helped by the new direct flight path between Scotland and China.
Our local visitors from the region and across Scotland are equally as important to us.
We've created a museum space that is accessible for everyone – a living room for the city – and that includes those looking for an afternoon coffee, business lunches or supper with a group of friends. In addition to the block buster exhibitions, our programme is designed to change regularly which gives local visitors even more reason to come back again and again.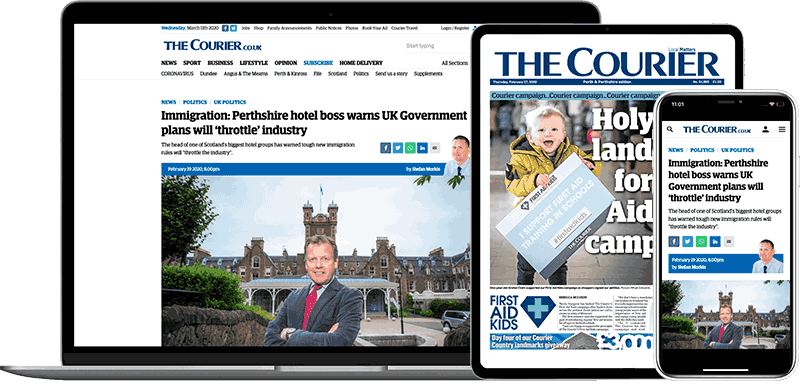 Help support quality local journalism … become a digital subscriber to The Courier
For as little as £5.99 a month you can access all of our content, including Premium articles.
Subscribe