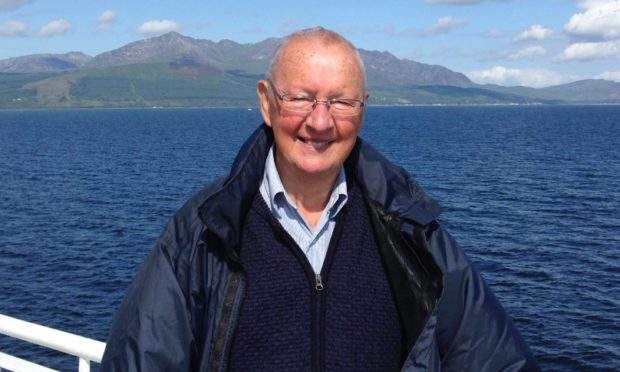 Madam, – I was very sorry to hear of the death of Merv Rolfe (Tributes to former city Lord Provost, Courier, March 1) and it reminded me of an important role he played 25 years ago.
I was employed by NHS Tayside to develop services for young people in Dundee who had said it was best to have broadly based drop-ins in the city centre and schemes.
A council youth worker and myself were working with a group of young people, Bodymatters, who were campaigning to set up these drop-ins and were determined to find the necessary support and funding from the NHS and the council.
We had commitment nationally from the Health Education Board for Scotland, but we had yet to get commitment locally.
I met with Merv Rolfe – who was then convener of education for Tayside region – and when he heard of the proposal to set up these drop-ins he gave us his full support.
It is very likely that the drop-in service, now well known as "The Corner", would never have happened without Merv's support.
Many, many young people over the years if they had known the part he played would, I am sure, have liked to thank him.
Julie Redman
22 Craig Road.
Tayport,
Fife.
Do Scots need the freebies?
Madam, – Referring to the rather optimistic opinions of your correspondent, Alex Orr, concerning personal income tax diversity between Scotland and the rest of UK (Readers' Letters, Courier, February 28), may I suggest that he misses the point on two issues?
Firstly, he may well be right that for high-earners the tax differentiation rate will not cause them to move to a lower-tax location immediately. It is the longer term that we should be considering.
It is human nature to prioritise long-term family welfare before any considerations of wider social morality, irrespective of the views of the Liberal Left in our society.
So, the real danger here is whether this precedent set by the SNP will be a long-term turn-off for those in our society who are either fortunate enough, or talented enough, to have an annual pre-tax income above the average.
Second, there is a much wider issue concerning the totality of tax revenues in Scotland and how that money is spent.
Neither Mr Orr, myself or any eligible voter in Scotland has the necessary detail to either praise or condemn Holyrood's fiscal policy and tactical management.
Many people seem to be content with the 'blame Westminster for austerity' game.
Is it really such a good idea to provide all of the freebies mentioned in his letter to every resident in Scotland, regardless of their means and needs?
Such a fiscal policy was the economic model in the former Soviet Union and the ultimate result was economic bankruptcy and the collapse of communism.
Derek Farmer.
Knightsward Farm,
Anstruther.
Discipline in Labour's ranks
Madam, – Recent developments in the Labour Party demand grass roots organisations and the trade unions launch a major mobilisation of their mass memberships.
This is to step up their campaigning around the Corbynite programme for government and use their influence in Constituency Labour Parties to remove right-wing, back-stabbing MPs and win the selection of working-class candidates in their stead.
Corbyn is now looking like a prisoner of the right despite a healthy left majority on the National Executive Committee and a strong group of supporters in the shadow cabinet.
These are serious contradictions which must be resolved in favour of the left.
Part of the solution is to discipline those MPs on the grounds of bringing the party into disrepute along with the expulsion of Blair, Mandelson, Campbell etc for urging support for other political groupings to the detriment of the Labour Party.
Raymond Mennie.
49 Ashbank Road,
Dundee.
Parliamentary betrayal
Madam, – As a Leave voter I have never felt so betrayed by parliament than I do now.
Theresa May offering MPs a vote on ruling out a No Deal Brexit if her deal is rejected – and then having the audacity to offer them a vote on extending Article 50 for two years – shows a Prime Minister who is clearly not in control of her own party let alone the country.
Hardly surprising from a committed Remainer.
This nonsense is going to make the UK look ridiculous. I say to self-serving politicians who are considering delaying Brexit "Beware The Ides of March" as their reckoning will come at the ballot box.
Gordon Kennedy.
117 Simpson Square,
Perth.
Languages plan is Gaelic to me
Madam, – A new BBC survey shows a growing number of Scotland's pupils are failing to study major European languages, as a consequence of examination and timetable changes.
But, on the other hand, perhaps this does make sense? After all, had the nationalists won the 2014 referendum, they would have knowingly taken us out of the EU, with scant chance of joining for many years.
Still, at least more of the next generation will be versed in Gaelic to ensure they succeed in the post-Brexit international jobs market.
Martin Redfern.
Woodcroft Road,
Edinburgh.
Abuse response inadequate
Madam, – To describe the results of the Catholic Church's first global summit on clerical child abuse as disappointing would be an understatement of truly sublime dimensions.
It should at the very least have produced a universal law enforcing zero tolerance and dismissal from the clerical state of priest abusers and the bishops who protect them.
What was needed was a council of lay leaders as well as male and female experts in the field.
They'd have produced a rigorous, specific plan, not more tired rhetoric.
Any accusation of abuse should be immediately reported to law enforcement, the priest suspended and, if found guilty in criminal court, he should be out of the ministry sine die.
Rev Dr John Cameron.
10 Howard Place,
St Andrews.