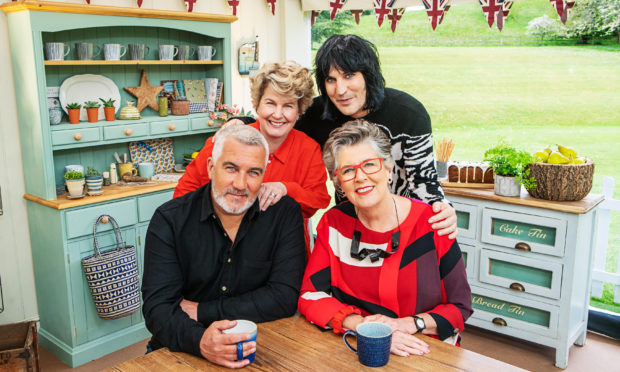 New columnist Murray Chalmers writes for The Courier as The Great British Bake Off returns to our screens.
Bake Off returned last night to reclaim a nation reeling from punch drunk politics. And, whilst the world gets closer to the edge of the precipice, Britain's answer for the next 10 weeks will be a resounding 'stuff the apocalypse, let's bake'. Armagnac and apple cake at Armageddon time? A beer with your Brexit brioche? Why not?
If this is baking whilst the world burns then at least our hands and minds are occupied because those oven conversion charts don't calculate themselves.
The judges and presenters appear as delightfully mismatched as ever, with Sandi Toksvig's voice still screaming for a leading role in a silent film and poor Noel not knowing his fougasse from his elbow.
The contestants meanwhile are a perfect Magimix of modern Britain and we wouldn't be true Taysiders if we didn't feel extra love for Michael who was brought up in Scone and nearly lost three fingers tonight.
However early favourites would be Alice and baby-faced Henry, who came first in the technical challenge. Fellow toff Rosie, who proves her dough at home in a cage inhabited by her pet python, is living proof that some posh people truly are different. Most screen time is given to affable geezer Jamie who messes up a lot but does it with such an engaging manner that he could be put in a boyband and persuade me to vote Tory.
In the last challenge Phil, the lorry driver from Essex, did weird moves whilst moulding his self-confessed 'tiny little thing'. Along with Prue dribbling and the question 'how big is your fairy garden?' it was all a bit saucy, and thank goodness matron Sandi was on hand to quench the fire.
Michelle won star baker and Dan was sent home, probably the right decision. This was an excellent start to the 10th series of a show that combines camaraderie, camp and Carry-On into a perfect mix.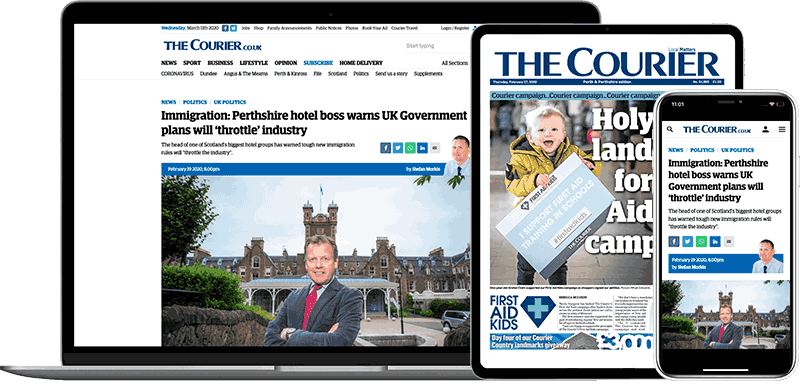 Help support quality local journalism … become a digital subscriber to The Courier
For as little as £5.99 a month you can access all of our content, including Premium articles.
Subscribe