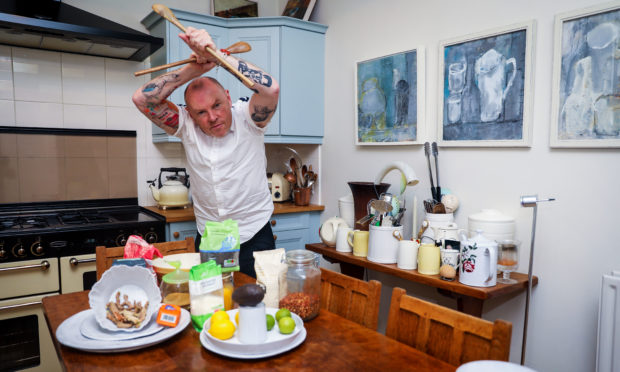 In a week where Paul Hollywood probably wished his own blast of Summer loving had been confined to a Grease lyric, Bake Off now really needs a showstopper contestant as well as a cake to deflect some tabloid heat from the silver fox.
Week one had introduced some interesting raw ingredients in the bakers – some early risers didn't just depend on bravado and bicarb, whilst a few instantly seemed a touch hollow in the centre. It's up to us to sift the wheat from the chaff.
This week saw the bakers start to express their personalities, with the toff contingent showing a confidence and ambition that charming bloke Jamie, possibly cut from the same cookie cutter as Joey Essex, could only ever counteract with a winning smile – sadly the only time the word winning would be used with his name in the show.
As usual the innuendos could have been predicted by Gothic Helena round her Ouija board; David's toasted nuts and much talk of large organs were so predictable that Paul's flushed cheeks as he said them could have fired-up an Aga.
Each successive round got better in terms of proficiency with the last producing some wonderful creations, the best of which – a sheep by Alice – clinched the star baker award for her.
Michael from Scone made a Highland cow inspired number which maybe owed more to something by Desperate Dan than the bovine beauties we see in our fields.
Alice rightfully won whilst Jamie had to admit that nice guys do lose and was sent home. Baking's loss will be the reality show's gain…