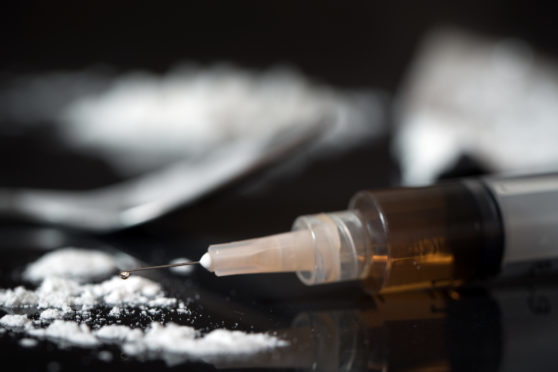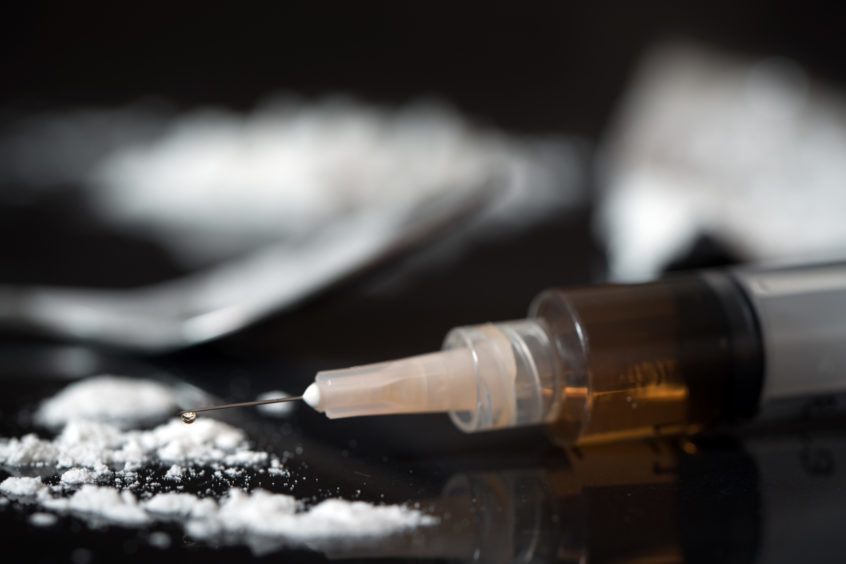 Madam, – Drugs deaths in Scotland are appallingly common. Being an echo chamber of "progressive" liberalism, the SNP cannot muster anything in response beyond decriminalisation, "safe" injection facilities, tackling dealers and support for addicts.
Utterly absent is the principle that illegal drug abuse is irresponsible and selfish.
The amoral "harm reduction" approach focuses on relieving the human misery currently manifesting, but at the expense of maintaining the cycles that produce it.
It's time to regain the understanding of the wider consequences of drug abuse.
It's not just a matter of personal risk assessment; abusers endanger the wider public, cause pain to their families, and massive cost to their unfortunate employers or, more likely, the state.
Not another penny of taxpayers' cash should fund organisations peddling "we're here to help you take drugs safely" messages – especially in schools.
Persuade people that the dangers of drugs can be managed and the deterrent against experimentation is diluted.
How can anyone contort their rationality to the point of referring to facilities where people poison themselves with fiercely addictive chemicals as "safe" injection rooms?
There is every justification to use the full power of the law to deter people from destroying their own lives and blighting society through such selfish irresponsibility.
We should protect young people by fiercely attacking supply chains, deterring personal possession, communicating the dangers, making it clear that illegal drugs are not an acceptable choice in Scotland, and, above all, insisting that it is wrong to endanger others while expecting them to foot the bill for one's self-centred pursuit of fleeting sensation.
Richard Lucas.
Leader of The Scottish Family Party,
Glasgow.
'Nirvana' of independence
Madam, – Stuart Hogg, Scotland's rugby team full-back, said of his team's defeat by Japan in the Rugby World Cup: "I don't think it's actually kicked in what's happened. When it does, it will eat away at me for a long, long time. It's going to hurt. But this is the place we've put ourselves in."
What he said could be a metaphor describing Scotland under the stewardship of Nicola Sturgeon and the situation her divisive politics have led the people of Scotland into.
Our education system once lauded as one of the best in the world has become beset by mediocracy and our society has been encouraged to look upon success as taxable and dumbing down as a legitimate means to improve the prospects of those not prepared to engage in hard work, commitment and competitive enterprise.
Entitlement has become the mantra for a whole generation and independence the panacea for all the ills self inflicted on Scotland.
But as Stuart Hogg rightly says, like our rugby team, this is the place we've put ourselves in.
However, beyond the political smoke and mirrors of Brexit and the siren calls to the nirvana of independence, the Scots electorate is beginning to see just what a dysfunctional mess the nationalists have created in governance with a failing health service, creaking infrastructure, poor transport facilities, demoralised local councils, an underfunded police force and the profligate waste of money on projects such as Gaelic language signage which curiously they think will make us feel more Scottish.
On top of all this, not only are we the highest taxed part of the UK but we also have the highest deficit in Europe and Ms Sturgeon apparently prepared to accept that there could be a hard border with England after separation and decades of austerity on stilts just to break even economically.
If our nation's performance reflects that of our national rugby team then the reality of our future under the threat of nationalist performance and ideology in government is clear and it's no way to become winners at home or away.
Iain G Richmond.
Guildy House,
Monikie.
Surprised at cash request
Madam, – Your article of October 11: 'Lochgelly resident brands Mossmorran operators 'liars' over compensation claim' overlooks an important point.
Our statement clearly indicates that no formal request had been received from members of the public for 'monetary compensation'.
We have known and engaged with Mr Purves for some time through his lead role in an activist group that campaigns for the shutdown of the Mossmorran facilities, with little regard for the impact on local jobs this would have.
We are, therefore, surprised to learn through your article that Mr Purves is now indicating that he is interested in securing money from us.
Stuart Neill.
External Affairs,
ExxonMobil.
'Slippery slope' for SNP?
Madam, – Watching the news tonight, I heard the words of the Ms Sturgeon and Mr Blackford again.
Words like the 'SNP will show the gold standard in democracy'…
How on earth can they speak these hollow words?
The SNP does not know what democracy is at all!
Democracy means accepting the results from the 'once in a generation vote' in 2014.
The choice was No, and SNP rejects this result: how undemocratic is this?
I hear words towards Labour and Lib Dem if you want our support you need to give us a second Indyref, otherwise don't bother to call us!
That is, in my opinion, pure blackmail, and has nothing to do with politics any more!
This behaviour shows that the SNP is walking on a very dangerous path, a path with a very slippery slope.
It shows me, that the SNP only wants 'the best' for themselves, and not the best for the country they say to love.
If they would really love Scotland, they would pay attention to all the trouble people go through, the poor, the homeless, the elderly, the jobless and so forth.
If they would really love Scotland they would make sure that the provost from Glasgow pays back the £8,000 she used to spruce up her wardrobe!
The £8,000 could have helped a lot of people that really need help.
If the SNP really, really loves Scotland, they would respect the choice of the people made in 2014.
Only that would be the 'gold standard of democracy'!
Mrs Maaike Cook.
Cash Feus,
Strathmiglo.
Walking climate change talk
Madam, – Nobody can deny that action is needed to control environmental damage, especially with the combustion of fossil fuels, creating health problems and global warming.
But if the people active in the Extinction Rebellion demonstrations really want to make a point and not be cited as hypocrites, I hope they walk the talk and go home without burning fossil fuels in any way, by walking or cycling.
Then when they get home, not put the lights on, not put the heating on, not cook anything even by burning wood. Unless they do this, they should not divert police and other resources.
Geoff Bray.
Heather Croft,
Letham.