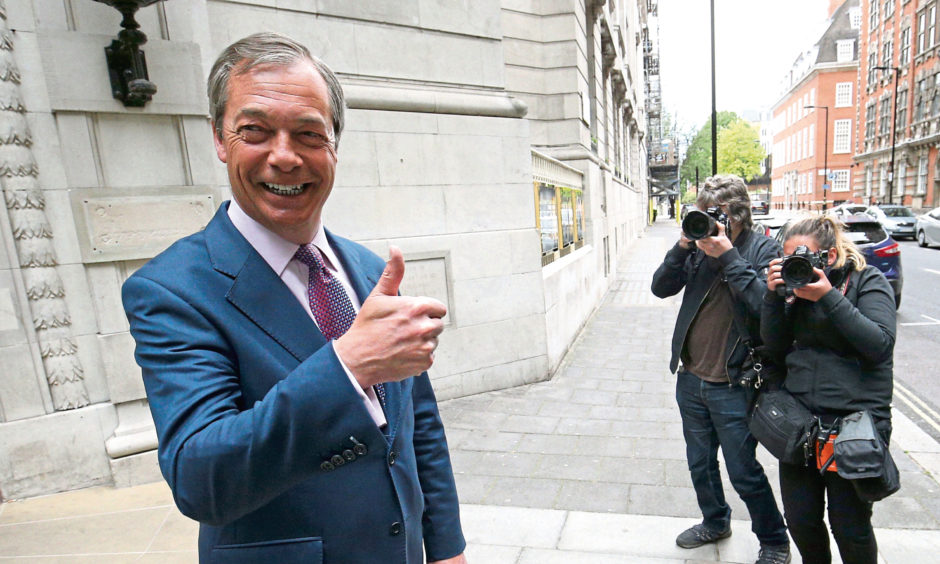 As fires rage and missiles fly, we crave good news. A positive tale of something beneficial. If unalloyed benefit is out of reach, then we should make the best of what we have – and right now, that's Brexit.
Nigel Farage is planning a street party for the night of January 31, when the UK is set to end its membership of the club. He promises music, jokes and no politics. Who knows, maybe even men in black shirts from the East End.
For a substantial minority in Scotland it will be good news. Their dream of independence from Brussels will have happened.
The pop of corks and stomach cramps from Farage's gags will obscure the fact that, as of February 1, everything will be just as it was.
Our quitting actually means entering a transitional phase, which in turn could become our "new relationship" with the EU, which might not be too different from now.
The problem is that nobody knows how Brussels' demand for compliance fits with Johnson's talk of a "looser" relationship. After all this time, we are still seeking meaning to the gnomic "Brexit means Brexit" of Theresa May.
It is then forgivable that the Scottish Government have told us nothing about how Brexit will change policy. It's not simply that they are too focused on saying "No, no, no". The truth is it's impossible to know what will be different.
That said, St Andrews House is under pressure to imagine what could be different. Wanted or not, Brexit may offer opportunities to do things differently. After all, nobody ever thought the common fisheries policy was good, or farm payments equitable, and we all recall the many times that EU rules against state aid blocked job-saving help.
Very few remainers thought the EU perfect. The time is coming when Scotland can do things differently.
The ScotRail franchise has recently been cancelled. The Dutch, state-owned Abellio company were deemed useless.
In the EU, Scotland could not create a state-owned rail company of its own without much resistance. It would have breached competition rules.
Many was the time that continental governments gave state aid, or supported partially or completely state-owned companies in a way British governments found themselves unable to copy. After January 31, that should no longer be an issue.
It means Edinburgh ministers can begin to rethink how vital services are delivered. Not just rail services, but ferries, too. The saga over Cal Mac's finances and the commissioning of new ships has been driven in part by EU rules. The obvious solution, to make Cal Mac an arm's-length state company exclusively responsible for ferries, is now possible.
Scottish Water sets a good example. As a public asset, water utility was free of EU competition and state aid rules. When the old water boards failed, the new entity Scottish Water could be created. It has gone on to thrive (though is still heavily dependent on French support).
If the ferries and trains were managed by models similar to Scottish Water, then these vital services might finally get the long-term investment they need.
The other outstanding candidate for a post-Brexit rethink is food. From the farm gate to the school plate, we are failing. Last week, another report showed how our poor diet was killing us young. It is a public health emergency. We must get fresh food to the mouths of our children. The produce of our fields and seas should be easily accessible in our poorer communities.
At the moment, adapting state aid to food production rather than land size would contravene EU rules. The idea of then distributing good food to neglected communities would clash with competition rules.
A state-owned food company would be anathema. Yet food production is already nationalised in effect, as without state subsidies it would collapse. The time is coming when we can sort out this messy, complex matter and benefit out people.
The problem in all this is not just the unknown detail of Brexit. It also lies in the government's innate conservatism. Twelve years of Nat rule has shown they don't much like change – partly because they can't imagine a different Scotland beyond the act of independence, and partly because they fear any change might put people off indy.
When it comes to the EU, these conservative instincts are heightened. SNP ministers are loathe to challenge Brussels for fear of losing support.
It is likely that once Boris has pulled Britain out of Europe, Scotland will pose as the class "sook" and change nothing at all, signalling virtue across the North Sea.
This would be a terrible mistake. Scotland needs to reform its services and set long-term investment plans. EU rules hampered policy makers.
A chance to rethink vital services is not the same as saying "Stuff you". Instead, it would be a fantastic chance to improve Scotland and, if the people choose, rejoin Europe later on much better terms. There is good news to be had in Brexit, no matter your side on the issue.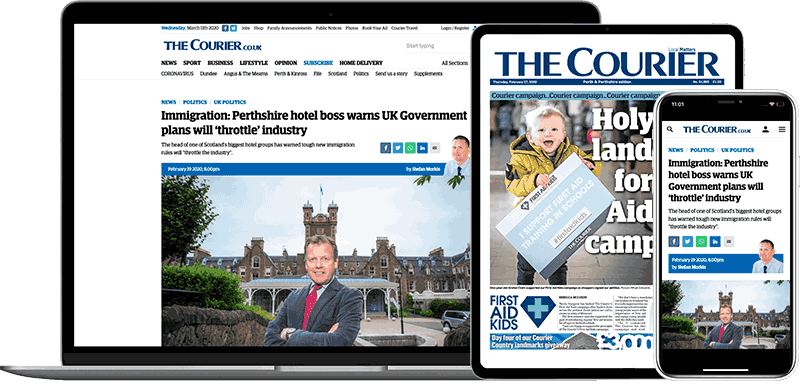 Help support quality local journalism … become a digital subscriber to The Courier
For as little as £5.99 a month you can access all of our content, including Premium articles.
Subscribe