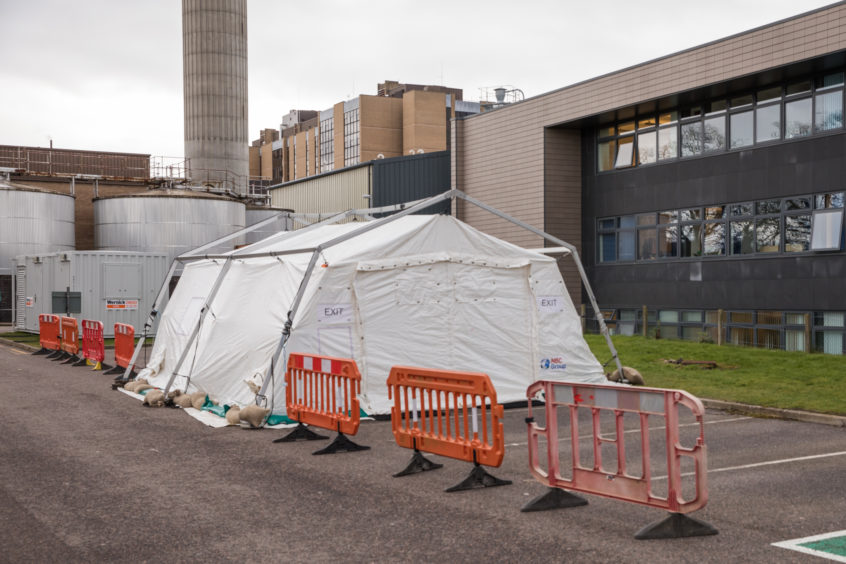 When a swan died in Cellardyke, the world went crazy. The harbour in the East Neuk had never seen such a fuss. The bird's death was due to avian flu, the threatened virus of 2006.
As it was, the threat passed and the town enjoyed a tourism boost thanks to all the TV pictures of its pretty houses.
Natural threats from contagions are a regular feature of modern life. Salmonella in eggs, bovine spongiform encephalopathy in cows, swine flu, SARS, bird flu… And now Covid-19.
It reminds us we are not as "modern" as we think. Covid-19 closes airports, strikes at global gatherings, shuts down offices…the stuff of modernity. But it also strikes fear in our ancient selves.
It reminds us that technology will never allow us to not be us. For all the AI and touchscreen and distance from the sheiling and the crannog, we are breathing, eating, defecating animals.
Coronavirus pieces through our modernity. We cannot escape our biology. We can think beyond our bodies, but we can never escape them.
We are not very good with death; we know it's inevitable, but imagine it happens to other people. We can't really compute death.
But we are good at threat and worry.
None of us think that we will get coronavirus, but we are scared by the risk. We will all experience the phenomena of coronavirus uncertainty.
Governments must manage both the virus and the threat. To this end, London and Edinburgh have issued statements about what's being done.
The NHS may restrict appointments and beds to the most urgently sick. The health service will have to reduce its cover as nurses and doctors are bound to be among the infected.
That alone will harm and possibly kill others, no longer able to go for their care, blocked from a hospital bed.
The pledge that police will only deal with the most serious crimes will also have consequences. Any victim of crime thinks theirs is the most serious case. Do we self-censor our level of offence so as to free up officers?
For so long as coronavirus presents a greater threat than influenza and is untreatable, we must take precautions. Yet we can't let the preventive measures do more harm than the virus.
The reaction has fundamentally challenged the modern world. Tourism looks foolish. Business travel dangerous and pointless. Global component chains are broken. Shipping containers are stacking up in China when they should be in the USA.
Money is not being spent. The stock market has experienced a "correction" – arguably, the same applies to all manner of behaviours. Globalisation is being corrected by the human factor.
At a time of climate crisis, much of this looks good.
The struggle has been to wean us off consumption. We get the eco argument, but deep down feel the liberty of cars, fortnights in the sun and ready access to live entertainment is a right. These are the things of modern life. Giving them up is hard.
The threat of infection forces us to challenge this way of life.
A TV advert from the late 1970s ran: "Costa Brava? Cost a fortune more like," suggesting the only barrier to travel was the price of plane tickets. Now, the cost of flying is cheap, but the expense to the planet is immense. We have resisted this fact in the interests of a break from the tedium of work. Coronavirus may do more to kick the tourism habit than green preaching.
The effect of this would be profound. Aberdeen's new conference centre hopes to attract global gatherings. The V&A in Dundee is exceeding its visitor targets, thus repaying the public investment. Neither could succeed in a world where we travelled less.
The Edinburgh Festival will be one mime artist from Kirkcaldy, the whisky trail forgotten, and Skye would not clog with Chinese and Indians taking selfies. The health fears which might protect us from infection are also a threat to Scotland's biggest earner – tourism.
Official advice about virus spread is sensible, but it does not take into account the threat phenomenon. This requires urgent government action.
The economic effect could be longer-lasting and more profound than the health one. We need official plans on how to protect personal income, if people are at home for a long stretch. We also need contingency plans if global tourism and trade slows down.
Neither Sturgeon nor Johnson can be silent. The UK budget needs to set out a plan, and Edinburgh needs to rethink its spending priorities. Stopping the virus is one thing, treating the fear is quite another.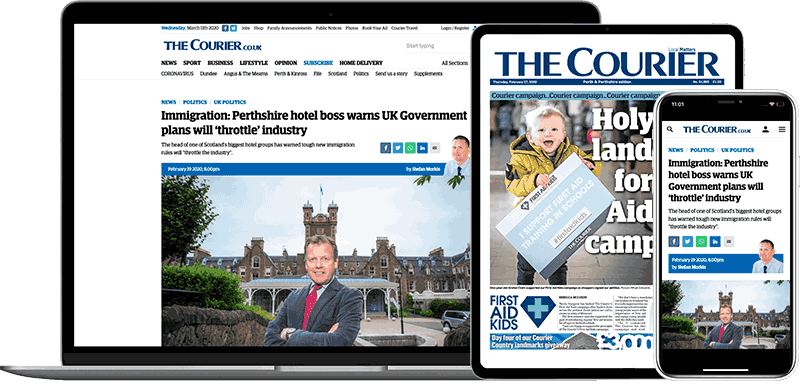 Support The Courier today.
The Courier is committed to delivering quality content to our communities and right now that's more important than ever — which is why our key content is free. However, you can support us and access premium content by subscribing to The Courier from just £5.99 a month. Because Local Matters.
Subscribe