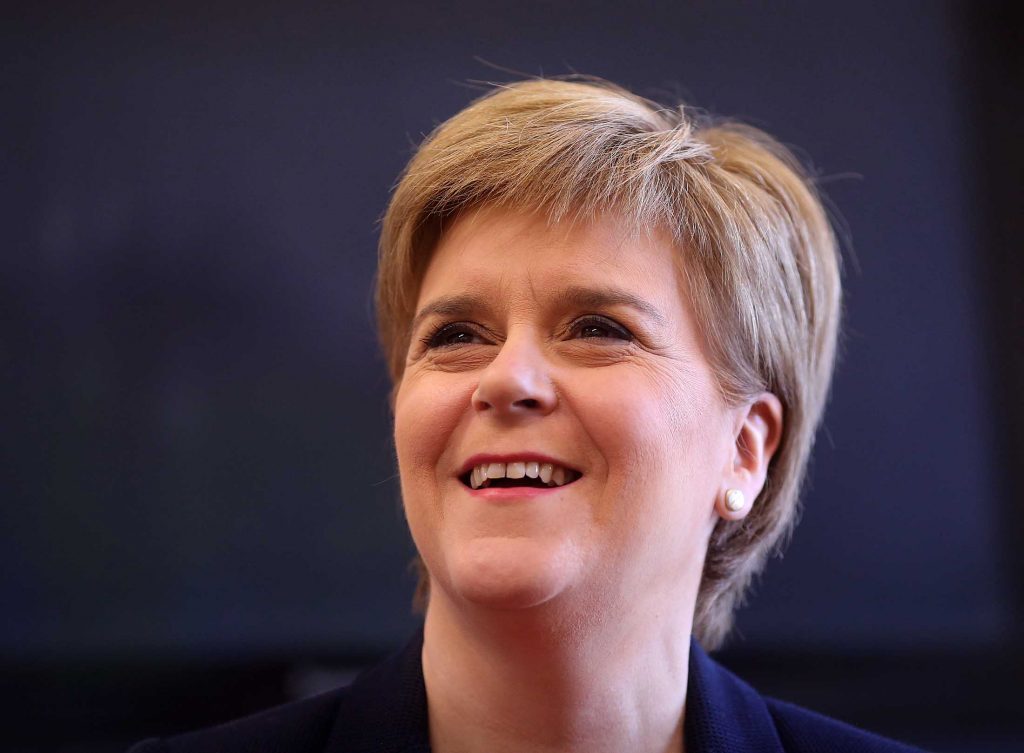 "A Scotland of ambition and enterprise, of fairness, tolerance and respect," said the First Minister when presenting the Programme for Government to parliament.
"But for still too many Scots, a life cycle of deprivation and poverty starts when they are children – and if we do not change that life cycle to one of prosperity and ambition then it will stay with those children, and their children, through generations to come. History, cold statistics and our own eyes tell us that.
In this modern, devolved Scotland we will hold no child back; but we will leave no child behind either."
If only action came as easy as rhetoric.
If you are wondering, the First Minister who said those words was Jack McConnell in 2004.
He had two ideas – to work in sync with the UK government on trackling child poverty (something that was done with notable success), and to revolutionise Scotland's schooling.
He conceived of a Curriculum for Excellence, and put a man called Keir Bloomer in charge of inventing this new way of educating our children.
Roll forward 12 years and here's Nicola Sturgeon at the same parliamentary occasion, the launch of the Programme for Government in 2016.
Sturgeon speaks in step with McConnell when she goes on to the main focus of her government (not, you'll note, independence).
"As I have already made clear, the defining mission of this government will be education.
That is because we want every child to have a fair chance in life and we know that a good education is the foundation of that.
But we also know that ensuring equality of opportunity for young people starts well before the school years and extends far beyond the school gates.
There is no doubt whatsoever that the expansion of childcare will be our most important infrastructure project of this parliament – (…) a transformational investment in the life chances of our children."
Nicola's 'biggest infrastructure project' is just as sincere as Jack's aim to 'leave no child behind'.
On hearing either speak, one could weep with joy for the good fortune of our children and society.
What's lacking is the courage to implement radical change.
Yesterday saw the first step in this new attempt to transform our education, a summit of experts – there being nothing like the minutes of a conference to start a revolution.
So far it's been the Scottish Government's only idea, apart from deciding that testing is the way ahead – a decision taken before it listened to the voices at the summit, and a policy long-hated by the SNP as Tory meddling.
There is no doubt that if we can improve the lot of our children, in terms of their development from birth onwards, then we can transform our nation for the better.
The question is, if Jack and the entire political culture of Scotland failed from 2004 onwards, why can Nicola and her newly appointed Education Minister John Swinney succeed?
Reasons for gloom are plenty.
Swinney is apealing to the very people who constructed the Curriculum for Excellence to start again – the same unions, the same vested interests, the same civil servants.
He has set the same challenge – to achieve excellence, while also addressing the wider social factors which contribute to a child's attainment.
But the real reason for pessimism is that Swinney is not a revolutionary, and the SNP not a policy party.
His instincts are conservative and controlling –  the architect of the Curriculum for Excellence has said the answer to restoring Scottish education is to 'abandon the instinct to centralise and control"
Keir Bloomer has a scathing view, applicable to much of policy in Scotland – "Scotland has not been short of good ideas but it has lacked skill in putting them into effect."
What our children need is a minister who makes improvement of education, and childcare, their career mission, to have a ruthless focus on identifying reform, on seeing that through with a cold determination regardless of personal political cost.
To fix our education and early years you need someone who doesn't care who they offend, who doesn't worry for the headlines.
That lonely revolutionary wasn't Jack, nor all the Education Ministers and First Ministers to have followed. After nine years of allowing the education crisis to develop, Sturgeon and Swinney say it might be them.
In 2004, when Jack sat down to applause, the new leader of the SNP group in the Scottish Parliament got up to respond.
"Despite the length and flowery rhetoric of the First Minister's statement, it was a vision vacuum. I ask the First Minister to tell us exactly what his Executive intends to do to lift children out of poverty and meet the targets that he has set."
Those are the words of Nicola Sturgeon.
That policy speeches and 'vision' tend to come round in circles isn't the problem here – that's the nature of politics.
The problem is that a child starting school when Jack spoke has now finished their secondary education.
For the child born today, or her sister about to go into P1 this autumn, will anything be any better?