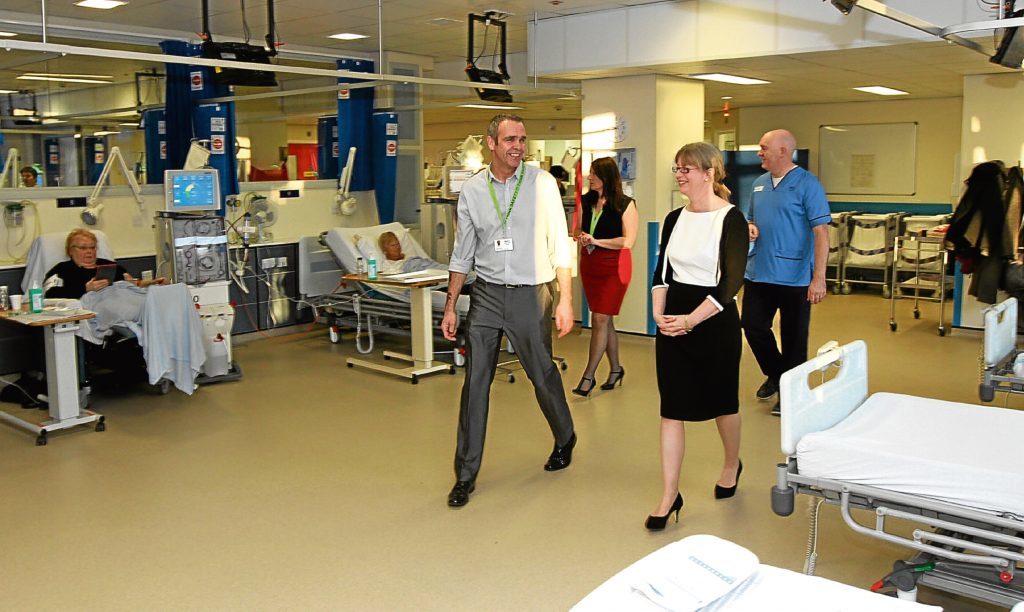 They used to sing "it's going to get better" – you can't hear the music any more but it's still the same message.
The assumption is that the players in this election will make things better if they are elected.
Sadly, the truth is that none of them will make things as good as we deserve or want.
There are two areas of policy where benchmarks have been set.
The United Nations asks developed states to pay 0.7% of GDP in foreign aid. Nato asks that members pay 2% of GDP on defence.
The UK meets both at the moment and is likely to do so after this election, no matter who wins.
What is odd is that we don't have other targets.
Governing is essentially the same process across the developed west.
States are expected to provide social protection, health and education on top of law and order, infrastructure and defence.
This has been the case for many decades – time enough for global standards to emerge and be accepted.
For example, if you want to have a state-funded health care system, then you need to spend 10% of GDP – that's the rough average for EU states with better health services than ours.
This idea of a target level has been floated before, in the glory days of 2000.
Prime Minister Tony Blair said the UK should aim to spend 8% of GDP on health – this was the EU average at the time. In 2000 the UK spent around 6%.After a splurge by Gordon Brown, UK health spending did raise to 8%, by which time the EU average had moved to 10%.
However, post-crash UK spending is back down to 6%.
In cash terms, this is tens of billions of difference between what we spend and what we would have invested if meeting the international standard.
Governance of developed societies is quite easy on one level – you get what you pay for. As none of our politicians want to pay for a good NHS, we won't get one.
When the Tories promise they'll protect NHS funding, that sounds good. The SNP make the same promise, with slightly different details, in Scotland.
Labour has promised to boost spending on the English NHS, which would boost the Scottish budget.
Unfortunately, it's not really what you and I want. What we want is a good NHS.
That's not on offer – what's being promised is a patched-up one which can stagger on. Its true that the Tories and SNP are protecting bits of spending and that all parties will say the NHS is a priority but we are "behind" our near neighbours by many billions.
We can plan the core services of the state well into the future.
Health managers can tell you now what demand is going to be like in five years – of course things will upset precise forecasts but we know the broad picture.
That means during this election campaign we can tell what the NHS in Scotland needs to be functioning well in 2022. A sensible debate would say we need to spend around 10% of GDP and would challenge the political parties to meet that target. Politicians could explain how they would boost spending or why they choose not to.
We could do away with the utterly meaningless posturing whereby politicians pledge undying love for the NHS but obscure what actual support they are offering.
This election, nobody will look after the NHS to the level you want and it will continue to fail – not catastrophically, nor immediately and we'll still have a health service 95% of the world envies.
But we will fall a bit further behind the leading 5%.
Each year we fall behind makes the job of catching up harder.
Each time we elect politicians who pretend this isn't so, we do ourselves a disservice.
Demand to know why NHS spending isn't at 10% this election from all candidates – the more they hear the question the more likely it will come to be as important as meeting 0.7% for foreign aid and 2% for defence.
The week before you vote, all parties will suddenly raise the spectre of a neglected NHS – don't buy the spin and demand a proper health service now.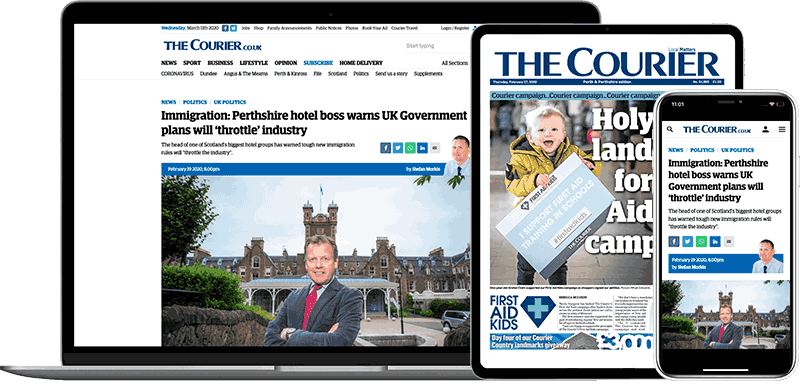 Help support quality local journalism … become a digital subscriber to The Courier
For as little as £5.99 a month you can access all of our content, including Premium articles.
Subscribe