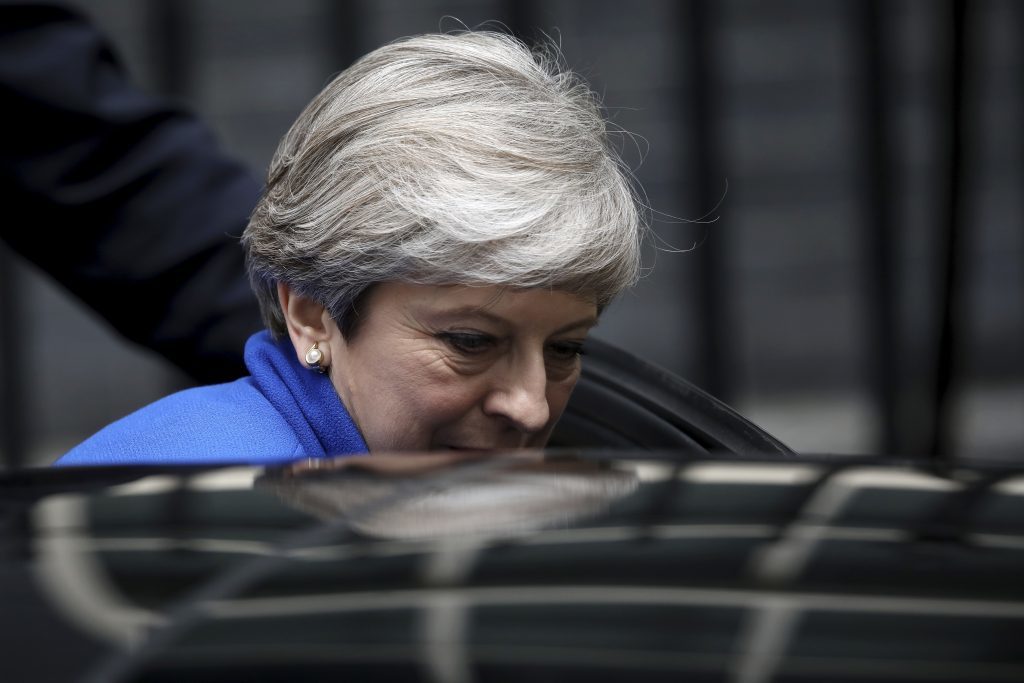 Theresa May is our Prime Minister. For how long is not clear.
By noon on Friday it was clear she would govern with the support from Democratic Unionist Party. This unstable, weak result was not where "strong and stable" was meant to take her.
She called an election and lost a reputation.
The Tories are the biggest party with the most MPs but they have further divided themselves and the nation over the last seven weeks.
Failed
Theresa May's aim – to have a clear mandate and stable government – has failed on all measures.
When the exit poll predicted the result, staff in the Tory campaign headquarters briefed it was seriously wrong.
Six hours later Theresa May arrived at the HQ on Mathew Parker Street a broken women. The poll had proven accurate and she had lost her majority.
After an hour or so with her team trying to work out what the result meant, she left for Downing Street. The move was important symbolically.
As the nation wondered who was in charge after this indecisive result, May wanted to make it clear that she was still PM. After she was gone, staff drifted out of Tory party HQ silently, the slumped shoulders said everything.
An election which had started as a parade had become a funeral march.
They had expected to line up on the 10 steps of HQ and clap the Prime Minister in. Instead, she'd arrived at 4am to no salute – a forlorn return to London from her consistency of Maidstone.
She might be in office but it's not clear she has any power.
When she called the election, she imagined events would run differently.
Her idea was to claim a big majority, to crush Labour and her own Eurosceptics – to come into Downing Street for the beginning of a long premiership in which she shaped the new Britain outwith the EU.
As it is, she slunk into Downing street as dawn rose over London, the streets empty but for her convoy and wagons of policemen parked in side streets, in case of some new terror surprise.
General election nights usually start indoors all around the country at counts, before focusing on a symbolic, outdoor arrival of the new PM.
This vote ended in London but with people locked away, scrabbling to invent a new plan and find new allies.
They only people doing the rounds on College Green outside Parliament in the morning were broadcasters, a smiling John McDonnell of Labour and Nigel Farage repeatedly announcing his willingness to return to politics.
The ex-UKIP leader wants back in to the political game because he fears a hung parliament will go soft on Brexit.
His call was seemingly answered when the current UKIP leader Paul Nuttall resigned, the party's vote having crashed across the country, resulting in no MPs. Whether Farage is needed or not, he's right to worry that this result throws Brexit into chaos.
Dangerous place
Britain stands in a very dangerous place – on the eve of the most important negotiation since 1945 yet without clear leadership.
The Tory leader clearly lacks the necessary political skills to be premier.
Labour may be pleased but they are still 70 seats or so away from real power.
Both are victim of the electoral system – 44% of the popular vote won by the Tories is usually enough for a landslide but then Labour's 40% of the popular vote is historically enough to win an election. Within the very high votes for Labour and the Tories are currents of tactical voting, responses to Brexit, despair at austerity – Britain's politics have changed faster than any political party could predict.
Across the road from Tory HQ is the Great Methodist Hall where the American TV programme The Late Late Show had been filming for the past few nights.
As the set was being broken down early Friday morning, it became apparent that it should be very late, late show before Britain knew exactly how it's government would function.
A grinning Jeremy Corbyn told the BBC he was ready to govern as a minority – in an interview with the BBC he even used the phrase "we won the election".
Delusional
He's entitled to feel self-congratulatory but promoting the idea of a minority government with tens of seats less than the Tories and without any deals with other parties seemed delusional.
No more deluded perhaps than Theresa May's belief she can carry on with support from Northern Ireland's Democratic Unionist Party. She is a dead woman walking in political terms, the embodiment of failure.
The problem for the country is that it's not obvious who would succeed her as Tory leader – nor who would win another general election if her successor also sought a national mandate.
The beautiful dawn led to torrential rain by mid-morning – what had begun with hope ended in misery.
May is in charge until the Tory party switch off her life support – it will be an act of kindness.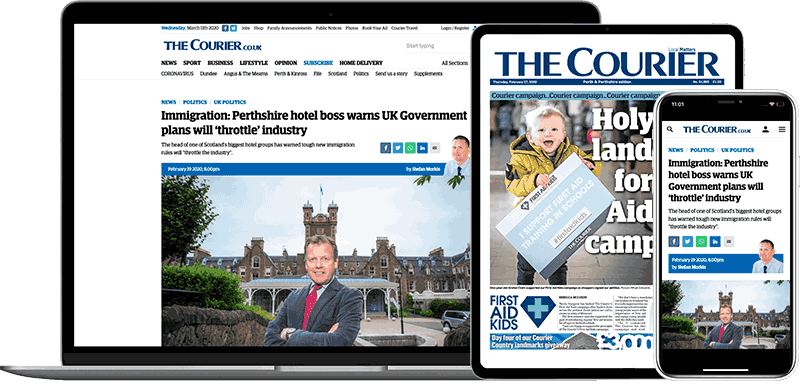 Help support quality local journalism … become a digital subscriber to The Courier
For as little as £5.99 a month you can access all of our content, including Premium articles.
Subscribe