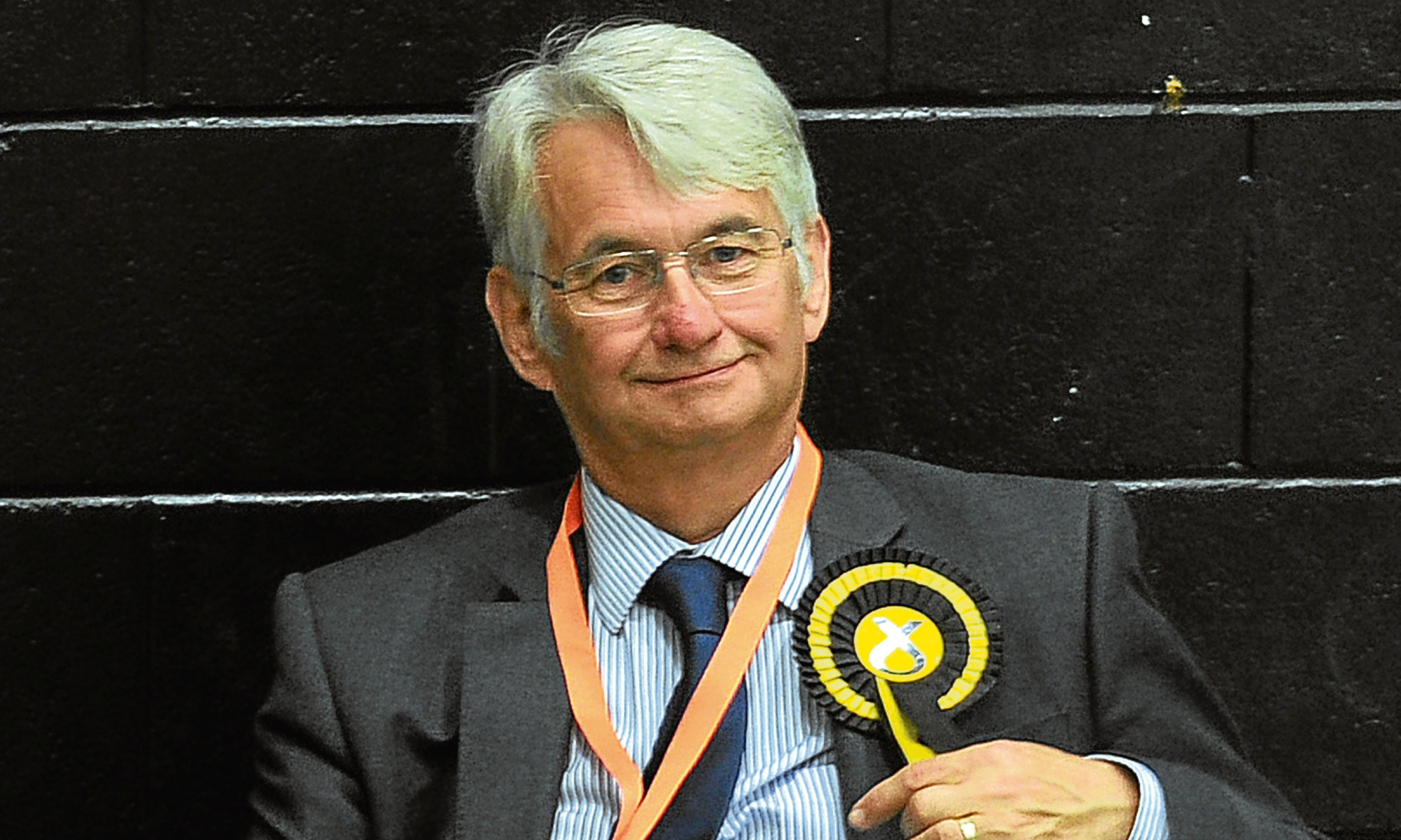 Sir Alick Buchanan Smith was a wise, kind man who served Scotland as an MP and a Scottish Office Minister. He was MP for Kincardine and Deeside in the late 1980s when I was beginning my reporting career.
This was a mixed blessing, as he was also a relative.
I'd grown up visiting his family home, and holding a microphone in front of his face while asking serious questions always felt slightly fraudulent, as if I was a child play-acting and him an indulgent adult.
Not that he was in any way condescending – it was my self-consciousness that added the awkwardness to our professional dealings.
I recall him partly because he represents a lost Scotland – of sturdy public figures with a keen sense of duty and a deep love for his home country.
You don't see modern politicians with weathered faces and military bearing any more.
There was no show about him, which made him all the more respected and trustworthy.
Ideal model
We could do with a few more politicians who emit a reassuring sense of knowing themselves and knowing their responsibility.
He seems an ideal model for Ruth Davidson's newly-resurgent Tory party.
He was a devolutionist when it was not popular – much to Margaret Thatcher's chagrin – and an old-fashioned One Nation Tory.
Moderate, reasonable and ambitious, which would be a pretty good slogan for the Scottish Tories today.
Buck-Smith also had a nice line in principled rebellion – no bad thing in a democracy.
He came to mind when reading the maiden speech of new Angus MP Kirstene Hair.
Sir Alick first represented the constituency of Angus North and Mearns before a boundary change created two seats – Kincardine and Deeside, and Angus.
Hair's speech was a gracious affair in which she cited many of the issues which face her constituents.
She began by acknowledging the work of her predecessor, saying: "I would like, firstly, to take this opportunity to pay tribute to my predecessor, Mike Weir, who served the people of Angus very well over his 16 years in this House."
For his part, Weir told The Courier he fought a fair fight in the 2017 election but democracy won out.
Those of us who stand for election accept there are no certainties in a democracy and that we can go at any election.
"It was a great honour and privilege to serve as MP for Angus for 16 years but on this occasion the people decided that they wished someone else," he said.
What seems like common civility deserves our consideration, as dignity and integrity appears to be in short supply in modern politics.
Democracy?
A young reporter looking at the world might imagine democracy was a pretty poor thing.
President Trump, perhaps driven by a deep self-loathing, seems set to diminish the White House and the agencies of the US Government.
He demeans women with a constant slurry of offensive remarks and actions, and so demeans himself further.
It's as if he's saying if I can't make this work, then I'll ruin it for everyone.
In London, a brawl has broken out in the party which spent decades obsessed by the idea of leaving Europe but did no work on what Brexit would mean.
The Tory government suggests politics is about nothing at all, just a drama of empty words and nasty motives, set to win pyrrhic victories over rivals. The younger generation have every reason to think politicians are dandruff on the shoulders of decency.
By contrast, the peaceful transfer of power from one to another, from one party to another, and the calm commitment to achieving the best for constituents is admirable.
Political journalism long ago lost sight of the truth of our democracy – local representatives working hard.
We don't hand out the "best solver of a mundane problem which was ruining someone's life" award, because we don't see this at work.
We see the great dramas of government, hear the briefings from the egos, and look at the national performance.
Peaceful transition
Yet the bedrock of our democracy is the people who don't seek national fame but who do the job their constituents wanted done.
It is a great thing, to hand over power peacefully.
We image our political system is ancient and embedded in the rocks but the universal franchise has only existed since 1930.
Our democratic structures are constantly evolving and being tested. There is nothing given or permanent about them.
They exist because of our shared commitment to them, and the ability to produce candidates for seats who are, by and large, good people who believe they can get things done.
Our rights are just ink on the page, only made solid by our shared respect for the rule of law and the dignity of the individual.
Sir Alick Buchanan Smith was a model of this ordinary, decent politician.
It is in the lack of show that the greatest principles are protected.
Mike Weir did an honest job for 16 years and then left with dignity.
Now it is the turn of Kirstene Hair to achieve the same magic – protecting democracy through plain decency.