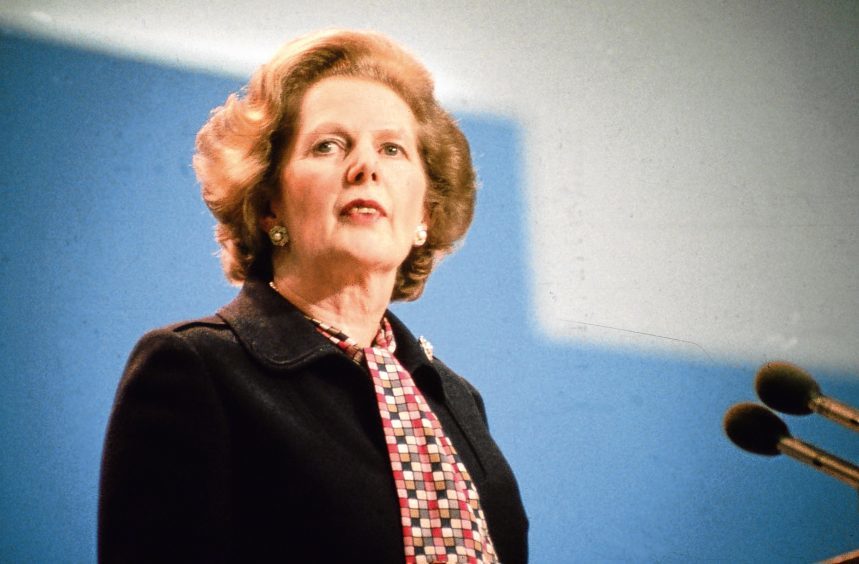 Thatcherism is dead. The political story of the last four decades – that markets are best and the state should stay out of people's affairs – is winding up. Just as you think the party conference season has all the appeal of wife swapping at the Travelodge, it does something astonishing, and this season it is to herald a new era in politics.
When Jeremy Corbyn said the centre ground had shifted, it could only be true if other parties moved, and they did.
The SNP's conference and Theresa May's speech in Manchester both mark a realignment of British political debate. We are all shimmying to the left.
Issues such as public ownership and the large state have been the enemy of modern politics, and pushed to the margins of acceptability. They are coming back.
The Thatcher cycle will have run from 1979, when she was elected to Downing Street, until the next change in government.
If Jeremy Corbyn were alone in articulating these thoughts, we could reasonably dismiss talk of an end to Thatcherism – one man, not even supported by his own MPs.
But Theresa May has now spent a year telling us that the Conservatives are no longer the market-focused nasty party but something close to old- fashioned, church-going nice people.
She echoed this is in a conference speech that will be remembered for its farcical interruptions but was notable for its reaffirmation of a softer, community-orientated conservatism.
Notably, many delegates didn't clap when she repeated that energy bills should be capped, but that is beginning to look like a mild position on a hot topic. What confirmed the shift is the SNP's U-turn under Nicola Sturgeon.
Her conference speech promised a state-owned energy company, providing electricity at cost to everyone's homes from state-owned renewable sources.
For the first 10 years of the SNP administration, you could easily have imagined the politicians were in love with the big power companies, so much did they yearn for the approval of Scottish Power and SSE, so ready were they to give the utilities what they wanted. Now the party promotes a vision where the state competes with private power companies.
The new idea is that the state provides essential utilities like health, education, transport and energy, while the market is free to make money elsewhere.
The Tories want the state to build council houses, Labour want to end private contracts and the SNP plan a much bigger state provision of energy and pre-school care.
Part of the surprise at this turn of events is that none of the conferences seemed that exciting or sounded quite so revolutionary – Margaret Thatcher's legacy is being killed off in a muffled coup.
The reason for the lack of triumphalism is that none of the big ideas look that substantial.
Nicola Sturgeon's promise of a state-owned energy company is a great idea – it is nuts that renewable energy is produced from our shared environment but then sold on to citizens at an exorbitant price.
However, the details of constructing a state-owned company are many and complex.
Jeremy Corbyn's desire to scrap private provision and renationalise water and the trains is bold in its scope, and wildly expensive.
As for the Tories commitment to house building and raising pay, again, no clarity on where the money comes from. All three parties are guilty of virtue signalling – wouldn't it be great if things were like this – without putting in the hard work on how its works and who pays for it.
These obstacles may be overcome, but so far the reversal of Thatcher's legacy lacks detail. When Margaret Thatcher came to power, she did so propelled by the idea that Labour had ruined the economy.
Similarly, this reversal is in part driven by the idea that the Tory markets have ruined both the economy and society.
The difference is that Mrs T had to deal with UK debt at around 45% of national wealth, while the UK currently is in the red to the tune of double that, 90% of GDP.
Borrowing at this level is perilous.
Ms Sturgeon, of course, can't borrow (it is not within Holyrood's gift) but is looking at shrinking budgets because the Scottish economy is in its usual mess. The Scottish Government has promised an extra £500 million to the NHS and a huge increase in pre-school care to cover all under-five-year-olds at roughly another £500m.
The Fraser of Allander Institute reckons just to honour the NHS commitment will mean 20% cuts in every other budget.
Ms Sturgeon has blithely raised the idea of tax rises, while clearly signalling the new money won't go to existing services like education or local government.
Meanwhile, she is also cutting taxes (air passenger duty) while holding others fixed (business rates). That is not a coherent response to Thatcherism, or the heralding of a new ideology, so much as a chaotic jumble of ideas.
Thatcherism may be dead but it is far from clear what is coming next.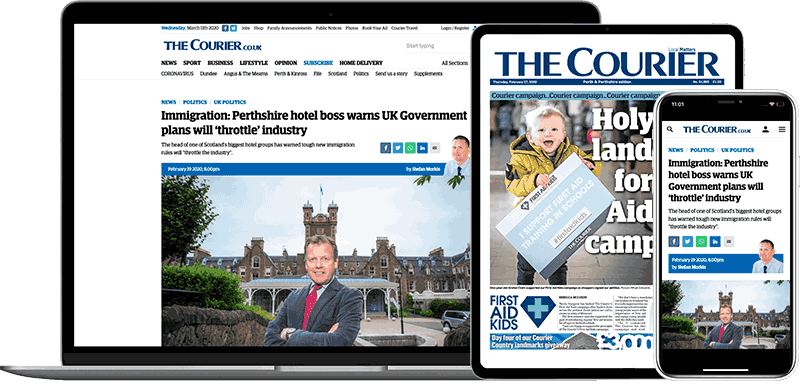 Help support quality local journalism … become a digital subscriber to The Courier
For as little as £5.99 a month you can access all of our content, including Premium articles.
Subscribe