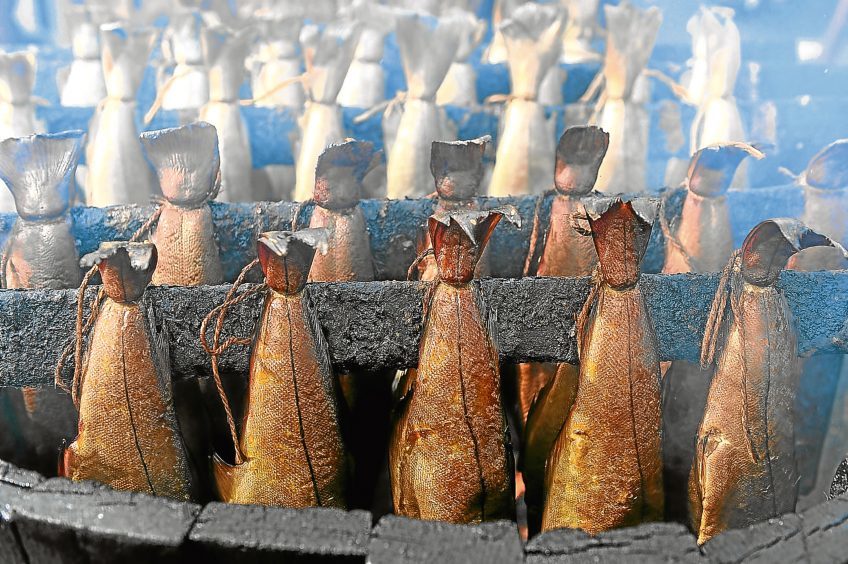 Whenever 'superfoods' are listed, it reads like the food we used to eat.
Blaeberries, the fruit of summer picking, apparently confer ever-lasting life. No day should begin without porridge and no snack is better than an oatcake.
When a meal is planned, the ideal is a herring or a mackerel with kale; the bitter twist of life, that the dreaded kale of childhood should become a magic ingredient now.
By some oversight, our forebears didn't also corner the quinoa and goji berry markets, but they probably felt no Scot could ever go wrong just eating oats, berries and oily fish native to our waters. By ingredient and tradition, the Scottish diet should be world-famous for its healthy properties. Yet while slim celebrities swear by the ingredients native to Scotland, Scots are dying from an awful diet. Our food is famous for killing people early.
The forces which made us give up berries and smokies are well known. Poor Britons were moved off fertile land and away from 'superfood' diets by the farm enclosures and clearances. As substitute for the excellent natural supply, the British workers' diet switched to fats and sugar.
Famine, here, is a political construct, as is bad diet – we eat according to our wealth, class and location. This has been reinforced by evidence which shows years of soft campaigning for Scots to eat better hasn't had any effect. We may think choice is what determines the evening meal but deeper social habits and economic status write the menu.
Food is happiness – the delight in flavour, texture and mood, not just for feast but the favoured snack too. Yet the diet of many in Scotland is joyless – yesterday's chips from the chippie, microwaved burgers with gristle in the middle. It is food to fill up on at low cost, food to supply energy with little fuss – and food which is killing us.
There is comfort in the fat and sugar but, then, they line coffins for comfort, too. What happened to our joy?
Richard Lochhead MSP is trying to get food quality raised at Holyrood, linking bad diets to cancer rates and NHS costs. This seems yet another example of an ex-minister seeing the light – he was in charge of food production for eight years. The argument, though, is valid – we need a complete change in what we eat, a revolution that takes us back to the diet of the past.
As Holyrood gets used to having more tax powers, we can expect all issues to be seen through the tax lens.
Linda Bauld, a professor of health policy at Stirling University, says the nudging hasn't worked and it's time to use tax as a strong-arm tactic towards a better diet. Tax, though, is a loud hailer – everyone hears the message when tax goes up so it's useful. It might work but given what we know about Scotland's diet history, it does seem rather unfair – a punishment to the poor who live in neighbourhoods where the only shops sell fast foods.
Other things we should do are simple. Stopping pupils from leaving the school grounds for lunch and serving them something healthy in the canteen would be a start, as would cooking lessons for all kids. But even that might not be enough to overcome an instinct buried in our culture: that our own food is not good enough.
To reverse centuries of conditioning, we need drastic measures. The food served in those school canteens should be the same food talked about in environmental lessons, the same food eaten in every hospital – porridge, oatcakes, berries, kale and herring – because the food we produce is not only good for us (not 'super', nothing is) but healthy. This should be taught in other lessons at primary and secondary school because food is also about health and the environment – and keeping mum and dad in a job.
A grass-fed cow raised in Scotland is much more environmentally sound than a beast raised in drought-ridden America or Argentina. It hasn't travelled miles, hasn't absorbed endless supplements and the water it drank is in abundance; same for the venison, the sheep and the pigs – animals raised and cut and packaged on our land, by ourselves, served in our canteens.
Most of all we need a shift from the crippling political culture which makes MPs and MSPs compete in the I'm-more-ordinary-than-you stakes, where everyone has to profess love for Irn-Bru and macaroni pies, and nobody dare champion fresh ingredients for fear of appearing too fancy by half.
We need change, and tax may be helpful, but a bigger help would be fresh food shops in poor neighbourhoods, our natural ingredients in all canteens and our political leaders seen eating our own harvest.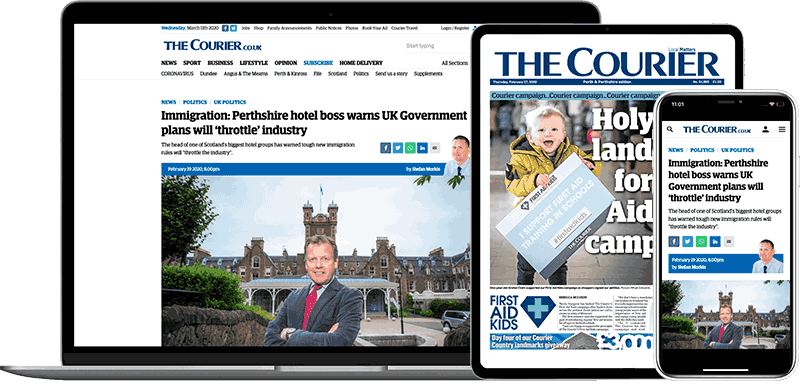 Help support quality local journalism … become a digital subscriber to The Courier
For as little as £5.99 a month you can access all of our content, including Premium articles.
Subscribe