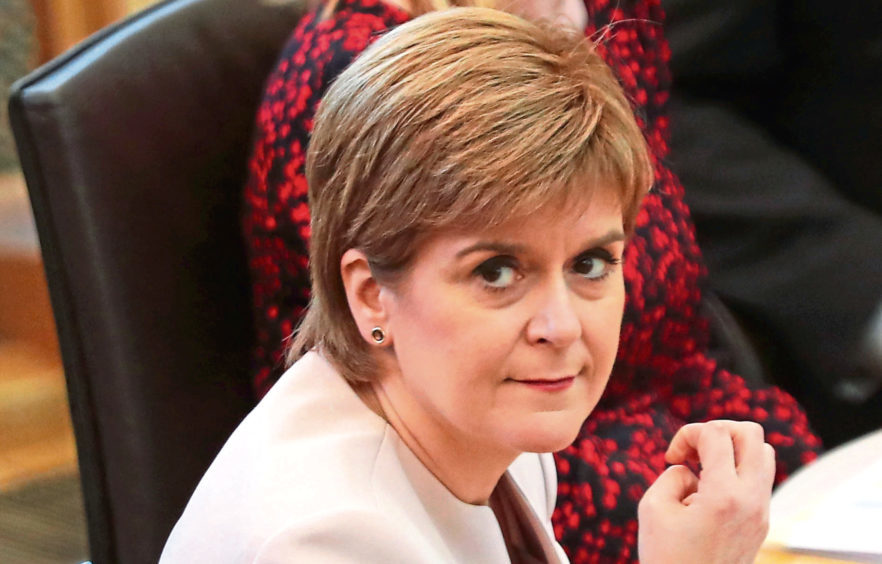 American politics has given us many things. The first opinion polls, the observation that "all politics is local" and the remark "politics is showbusiness for ugly people". It also gave a name to politics which was so pleasing it was hard to object to: motherhood and apple pie.
An American diner will serve apple pie a la mode – meaning it's got a dollop of ice cream. For Nicola Sturgeon, her apple pie comes with cream, ice cream and a lot of sugar – it needs all the refreshing it can get.
I wish I lived in a world where Sturgeon's policy vision was delivered. This would be a place where the NHS is wealthy and resilient, where Scotland leads the world on green policies. The historic injustice of poverty would be eradicated and our children would be benefiting from superb care and education. There's nothing wrong with the First Minister's words.
The problem is they are familiar. If you want a pledge for a great NHS, you'll find one in her government's policy agenda for 2015. As you will in the Programme for Government for 2016, 2017 and this week's latest publication for 2018.
Need a dynamic economy which is facing up to the future? That was promised in her first year in high office, and every year since. So too world-beating environmental targets – we are perpetually on the brink of being so virtuous that Scotland could qualify as a religion.
This motherhood and apple pie politics is not to be sniffed at. There are plenty of places in the developed world serving up racism, bile and stupidity instead. Our diet is among the more conscientious currently on offer in the West. There is no harm in the intent. It's just the delivery that fails.
We have been offered a great NHS since the SNP came to office in 2007. Ten years later that's still the pledge. There is evidence that Scotland's health care is different from England's – but that's a parochial measure of no use to someone waiting for surgery.
The real story is that our NHS is pretty much where it was when Nicola began as health minister. Neither much better nor much worse.
The same can be said of our economy. The economic think tank Fraser of Allander reports that our economy is basically where it was back in 2007. As for green targets, well, the Scottish Government set them and the Scottish Government missed them. What's more, for a party so angry that Scotland didn't capitalise on oil, the green industry is not owned by Scots or contributing much to Edinburgh's coffers.
Social media has a million little slices of apple pie; claims that the government or the SNP are doing a fabulous job. The truth is that there is no empirical evidence to suggest that over a decade things have really changed.
Opposition parties are using this state of affairs to knock Sturgeon and the SNP. For years these attacks haven't left a mark, but a government and party damaged by alleged scandal, real incompetence and empty repetition is beginning to look bruised.
An opinion poll, The Scottish Household Survey, shows Scots no longer believe the hype. We are growing angrier at what we perceive to be declining standards. Remember all politics is local – when we think the kids' school is rubbish and despair at the GP surgery, we think the whole government is at fault.
Yet this doesn't mean that Sturgeon is done. The showbusiness of opposition does not have any better answers. Scotland is standing still because everyone on the political stage is working from the same ideas, acting with the same opportunism and timidity. Scottish policy hasn't substantially changed since devolution began in 1999. A smoking ban, some cautious land reform and a minimum pricing on alcohol do not make for a 'new' nation.
The truth, the sadly ironic fact, is that for all the hullabaloo of a new parliament and then the demand for independence, Scotland is as it was. Neither the advocates of devolution had, in Donald Dewar's words, Scottish solutions for Scottish problems, nor do the crusaders for a sovereign state. Our words paint fantastic worlds, our actions keep us rooted within the UK policy model.
No harm in cautious change, in state conservatism. Most of us want things to work, our streets to be clean and taxes to be manageable.
The demand for revolution is never as great as the rhetoric would suggest. However, our ability to change seems so limited, so dull, it suggests we use constitutional politics as a proxy for genuine action.
Sturgeon's motherhood and apple pie is looking tired, but neither Labour nor Tories have yet revealed anything different. We are where we were, looking to the horizon and moving slowly. Maybe we should be grateful for this sloth. After all, the latest American political export is alarming by contrast.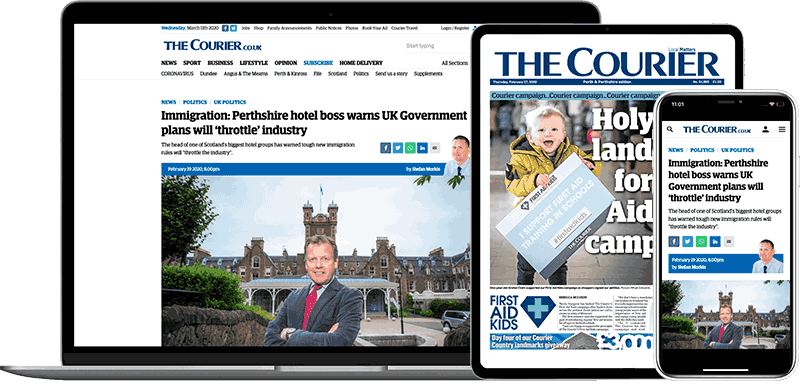 Help support quality local journalism … become a digital subscriber to The Courier
For as little as £5.99 a month you can access all of our content, including Premium articles.
Subscribe