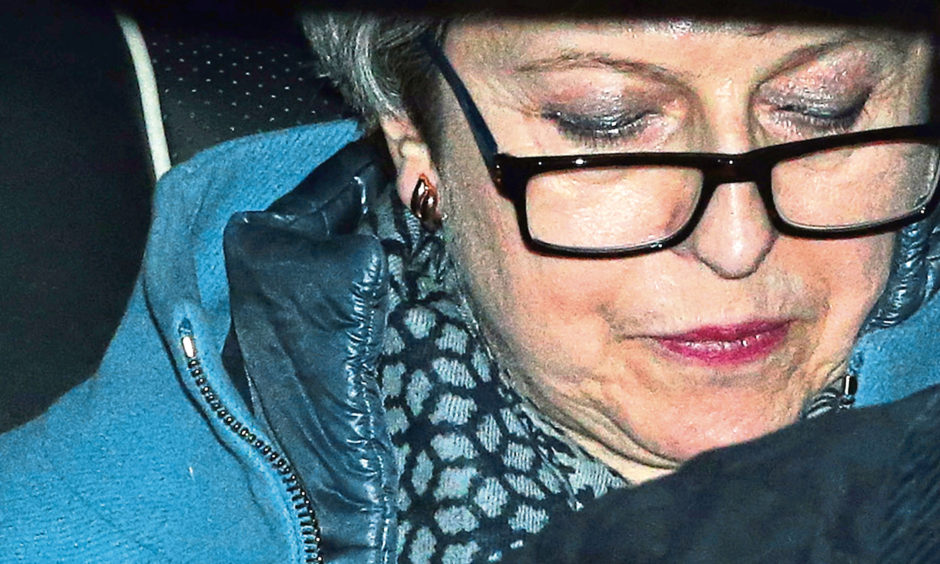 It ended as it began, all about the Tory Party.
The 17 million plus who voted for Brexit thought they mattered when, in fact, they were a walk-on crowd for the convenience of Tory ambitions.
A drama like Lear – where everyone ends up dead.
The key fact of the day was that Theresa May repeated her pledge to go so long as Parliament passed her deal.
Like air traffic control hearing from a pilot who's prepared to give up their pension so long as they are allowed to crash the plane.
This was treated as a significant thing. Another message of insanity from the system that no longer has any rules.
Procedure insists that Britain should have been discussing the options a long time ago. A two-party system requires there is a clear choice of options. An election presumes a debate of ideas.
All have failed and yesterday was a just another opportunity to see the entrails of British democracy dragged along the street.
An embarrassment, or a deliberate hanging, drawing and quartering by Tory boys? That answer has yet to play out, but is very much in rehearsal.
As for you and me, we live in a nation where no one is in charge. Question Time in the Commons is the fulcrum on which British democracy pivots but it has become a useless parade of staged banality. In a time of genuine crisis, it succeeded in disappointing.
Asked by Stewart Hosie SNP if she was about to resign, the worst PM ever reflected on the wonder of her public service, but all in the past tense.
Would she quit before the . . . ?
Few could bothered to complete the sentence, having seen a million such sparks die in the darkness of Brexit.
Instead of her quitting, it came down to A to P. Those were the options published by the Commons in the early afternoon.
Just three days before the intended departure date.
After nearly three years, May had brought Britain to the point it could have reached three months after the 2016 Brexit referendum. Yet she presented this as our problem, not hers.
The options did not include "would you like fries with that" but were as wearily familiar. And just as dull still, May was not resigning. The core of British democracy, that a failed leader fall, was once again ignored.
Supposedly, the Commons had wrested control but our elected officials appeared no more confident about this than the PM had previously.
There were jitters the government would defeat the business motion which would allow the indicative votes everyone was so excited about.
This passed mid-afternoon, by which time the Speaker John Bercow repeated his ruling that May's deal could not be voted on again after two previous defeats unless it substantially changed.
If the permutations were confusing before, they entered a new level of mysticism. Or clarity – did this mean the one option off the table was May's?
Who knew? Quite a peaceful sensation, like just before anaesthetic takes you under.
May rudely awaked everyone by saying she'll quit. It was taken as a concession – though it had been made back in November 2018 at the time of the first failed coup against her.
It came with a caveat – she'd leave only after her deal was passed.
You don't want to fly on Air May.
What if it was not passed, what if a new deal was agreed based on the indicative votes?
What if, what if – this was haggling in the market of nonsense. By this time Bercow had chosen eight of the possible options for vote and, at seven in the evening, our Parliamentarians did another entirely new thing, voted by list, and on paper.
All utterly strange to the "mother of parliaments".
Do not underestimate how Brexit has acted like Domestos through the U-bend of British politics. But don't be surprised by how many germs survive.
And then the result was awaited – a result the government refused to accept as command, from a cabinet that had no command.
So none of it mattered.
Nobody knew if the old deal was still alive, if the new preferences had any chance of success or if the whole thing would simply be swamped by a Boris Johnson bouncy castle of bonhomie and idiocy.
I'm often told that Brexit must be good for political writers. It's not, because there the political class no longer deal in career consequences – whatever happens, they are okay.
It is like commenting on a game in which firstly the ball is kicked, then carried and then somebody suggests it should be played underwater.
That's not interesting – its alarming.
Nobody goes into politics of journalism without an essential faith in the quality of our society and the possibility of better.
Brexit pours water on the fire of hope.
As for the 17 million who said leave – so much to learn about the Tory party, so much to regret.
The story now is who is next leads the Tories.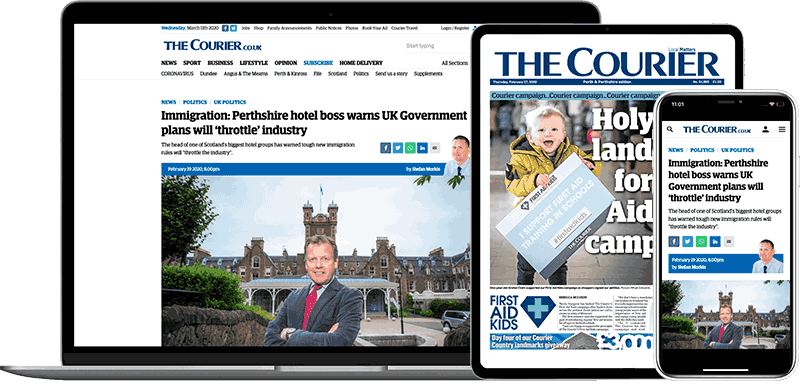 Help support quality local journalism … become a digital subscriber to The Courier
For as little as £5.99 a month you can access all of our content, including Premium articles.
Subscribe