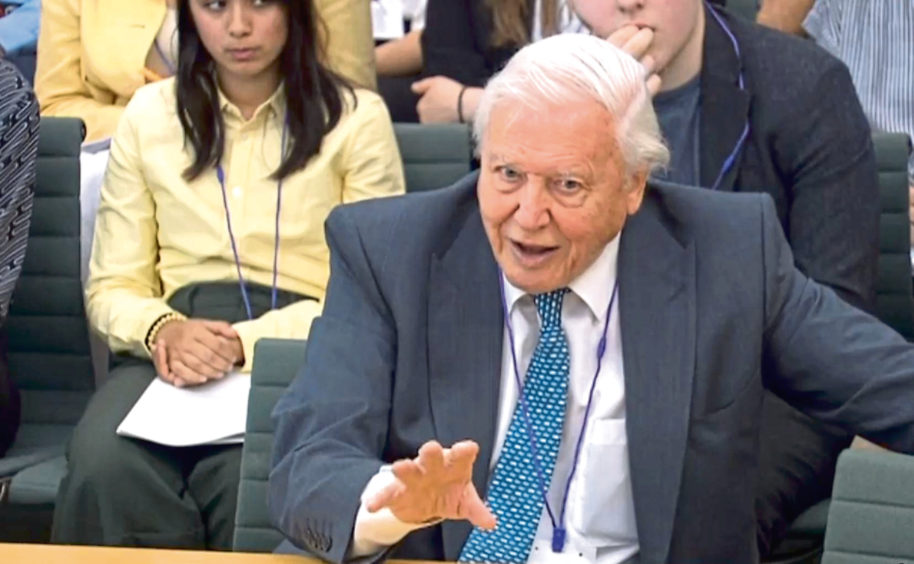 In 1985 I flew from Dublin to Boston return for £400. If I did it today, it would cost a bit less.
Yet according to the Bank of England's inflation calculator, £400 back then is equivalent to £1,190.57 today. The cost of an economy ticket has then dropped by two thirds.
That is a big problem.
In May the UK produced all the power it needed for a whole week without using coal.
We were told this had not happened since 1888.
There may have been some trickery to claim the seven-day triumph, but broadly it shows there has been a revolution in reducing carbon emissions from power generation. Unfortunately, there has been no such change for emissions from air travel.
Planes account for around 2% of global emissions – this has slowly risen since the 1980s.
It could be about to jump, however, as we take ever more flights. The International Air Transport Association says there were four billion passengers in 2018 and it reckons this may be 7.8 billion by 2036.
This week, David Attenborough told the UK parliament that "we cant be radical enough" in tackling climate change, and suggested the only meaningful target was as soon as people would tolerate.
Attenborough told the Commons business, energy and industrial strategy committee that the obvious thing to do is to make air travel more expensive.
It was one measure to prevent a "serious collapse" in global order triggered by floods and heatwaves.
Attenborough's words echo warnings from others.
England's Environment Agency says that dangerous floods and sea surges are inevitable and we have to prepare to "abandon" towns.
"We can't win a war against water by building away climate change with infinitely high flood defences. We need to develop consistent standards for flood and coastal resilience in England that help communities better understand their risk and give them more control about how to adapt and respond," says the boss of the agency, Emma Howard Boyd.
Scottish Natural Heritage has a similar warning. Chief executive Francesca Osowksa told the Royal Society of Edinburgh last month: "Imagine an apocalypse – polluted waters; drained and eroding peatlands; coastal towns and villages deserted in the wake of rising sea level and coastal erosion; massive areas of forestry afflicted by disease; a dearth of people in rural areas, and no birdsong,"
The economist Joseph Stiglitz, relied on at times by the Scottish Government, says "Climate change is our world war three".
It's not a new comparison, but unusual to come from such a sober figure.
The evidence is everywhere – turn to the dull pages of the Scottish Water annual report and read chief executive Douglas Millican:
"In just over four months, Scotland saw two weather events that stand out – the 'beast from the east' in March 2018 followed by the longest, driest spell of hot weather for 25 years in June and July.
"The impacts of climate change have been evident to those of us who work in the water sector for some time, but there is no doubt that 2018 was a stand-out year in terms of extreme weather."
The UK Government's committee on climate change (CCC), said this week that Britain is hopelessly behind on the matter.
Its head Lord Deben said of climate change response plans: "The whole thing is run by the government like a Dad's Army. We can't possibly go on with this ramshackle system, it doesn't begin to face the issues. It is a real threat to the population."
UK targets for reduction in carbon emissions by 2025 and 2030 are likely to be missed, says the CCC.
In Scotland, the announcement of missed targets is an annual ritual. France is debating an "eco-tax" for all flights, at 18 euro a pop.
Earlier this year, Nicola Sturgeon declared a "climate emergency" and took the apparently bold step of cancelling a policy suggestion to cut Air Passenger Duty by half. APD was invented by Gordon Brown as a tax to discourage air travel.
Handing control of it over to Scotland a decade later seemed like small beer to the Treasury, a bone they could throw across the border without too much concern. It should have come into effect in 2016.
If Sturgeon is serious about her climate emergency, then she should follow Attenborough's advice and hike the tax.
Only there is a problem.
The Scottish Government has failed to come up with a system to manage APD, so it is still in the hands of the UK Treasury – much like welfare powers which should have been operating for the last two years from Scotland, but which the Scottish Government has delayed until 2024.
We set carbon targets that we have never hit, and demand powers that we don't use, while the planet turns against us.
It's not just the UK Government's climate response that is Dad's Army, but the Scottish Government's grip on policy. It's all very well setting targets, but pointless if they are not met.
Much as it's fine to demand powers, but embarrassing if they are not used. It's enough to make you want to fly away.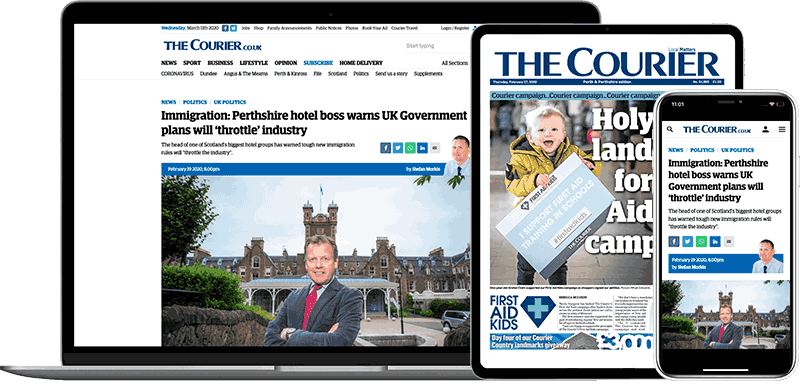 Help support quality local journalism … become a digital subscriber to The Courier
For as little as £5.99 a month you can access all of our content, including Premium articles.
Subscribe