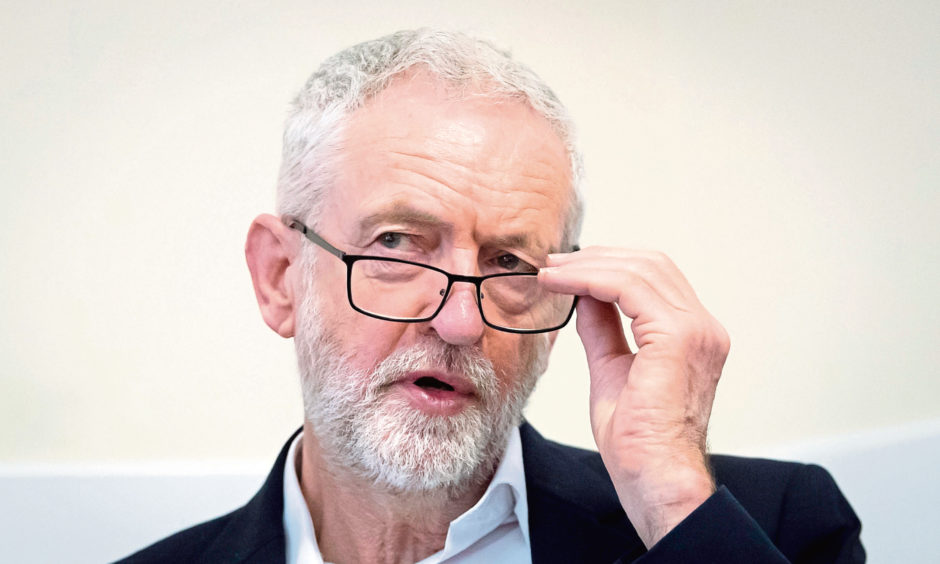 Dear Jeremy Corbyn,
The fourth anniversary of your election as leader of the Labour Party approaches.
For a leader of the opposition that is a long stretch.
Enough time to reveal your strengths and weaknesses, to show your character. It hasn't been pleasant – for you or the nation.
You are uncomfortable with the media and you don't co-operate with your colleagues.
As those two things are pretty much the essence of the job, it is clear this is not the position for you.
It is often said that the hardest job in British politics is to lead the opposition – all of the profile, but none of the power.
You have led during a period of hated austerity, opposed Britain's worst prime minister and witnessed the greatest act of kamikaze politics, namely Brexit.
For the last four years, to oppose it should have been easy. You made it look hard, verging on impossible.
You must be able to see political leadership is not for you. By staying in office, you betray the very people you entered politics to defend.
The poor no better protected by your leadership, nor the disadvantaged or the sick. The values of democratic socialism, your chosen political identity, have not advanced one iota.
Before Tony Blair was elected in 1997, it was clear to the electorate what Labour stood for.
You did not like those values, but they were made plain to the people. There is nothing about your values that is clear.
You have not stopped ideological Toryism and you have not defined the alternative.
Labour could have done more to check welfare reforms. Universal Credit (UC) was a good idea ruined by bad planning and execution. It means households suffer.
Work on UC began in 2010, and it came into effect in 2015 – your opposition has done nothing to stop it, nor remedy its faults.
Austerity began in 2010, when we were told that we were "all in it together" by privately wealthy Etonians who cut public spending.
You have achieved nothing by way of mitigating or reversing it. Not only were you ineffectual in resisting austerity, you seem equally at a loss to prevent the current splurge of public spending as part of a Tory election strategy.
On the biggest issue of the day, Brexit, you have been appalling. You forced your party to vote for Article 50, then failed to offer a credible plan. You are neither strong enough to help, nor wise enough to criticise.
In your time as leader of the UK party, the Scottish operation has been described as a "branch office" by its own leader.
The latest verdict from another former Labour minister in Holyrood, Margaret Curran, is that the Scottish party is "small and irrelevant".
The decline of Labour in Scotland isn't your fault, but the rapidity with which it has reached such depths is largely your work. The once-mighty machine now claims only about 5,000 members.
The electoral success of 2017, when the Labour vote went up, is no longer evident in polling.
In this time, Frags has triumphed on Brexit, Bojo within the Tory Party – Britain has not slowed its self-destruction, but sped up.
On the very day that one PM was being forced out for failure, you were still less popular than the government. And are more so now.
One of the founders of the Irish Labour Party, James Larkin, said: "The great appear great because we are on our knees. Let us rise!"
So the Tories are great because you can never rise any higher. You are the problem, not the solution.
There shall be no election victory while you are in charge of the party.
I very much doubt an electoral pact with the SNP will be enough either – because the English will not back you in sufficient numbers.
It is not your politics, nor your dreams, but you – this is not what you are good at.
Your former colleague Alan Johnson said this week of Labour's election chances: "We're heading for disaster and everybody knows that. The simple problem we've got is that Jeremy Corbyn is not a leader. He's never going to be a leader, never wanted to be a leader, is totally uncomfortable in the role as leader."
Mr Corbyn, it is time to go – for our sakes, for the nation's sake, for the good of the people, and for the rights of the workers.
Step aside, stand down, initiate a leadership contest, and restore British democracy.
For the sake of Labour, for the sake of the poor, just go.