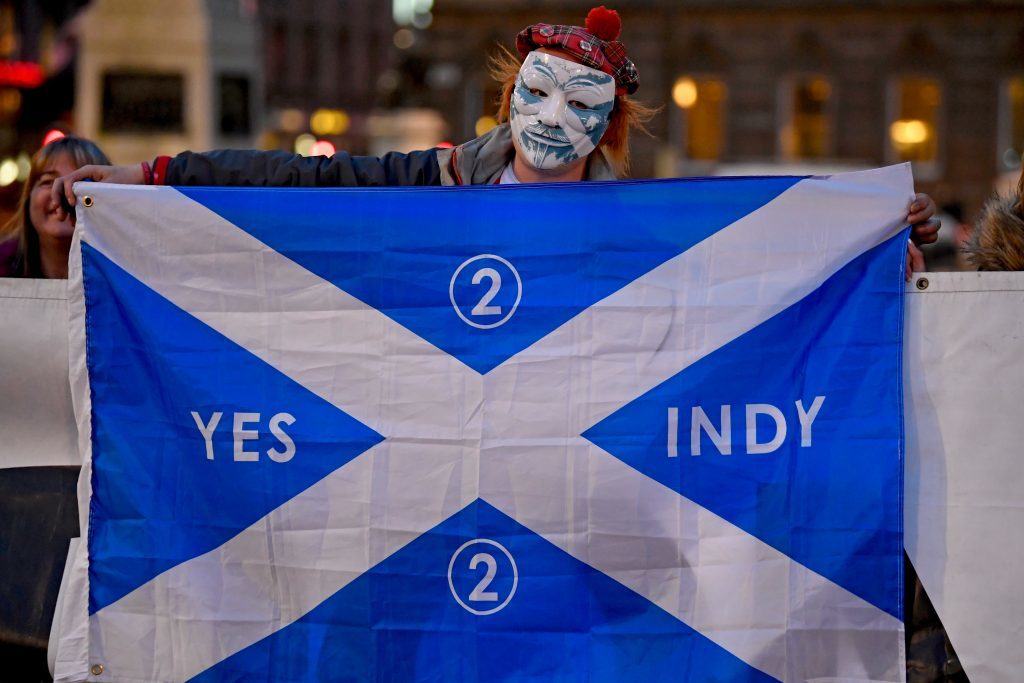 Labour will surely lose any general election, and Tory prospects are a gamble, but there is a general agreement the SNP will triumph.
We might be governed by some Tory, DUP, Brexit Party alliance after any snap election, but you can be sure Scotland will have gone full Nat.
That should set alarm bells ringing at SNP HQ.
The party is at a disadvantage in times of intellectual flux because it doesn't encourage its members to think independently. There is a tendency to follow the leader and trust to precedent.
Yet we live in age of a unprecedented politics. This isn't just a passing squall, it is the mode of modern politics.
Donald Trump, the Brexit campaign and Boris Johnson's performance as PM are examples of how power is seized by breaking the rules and lying.
Trump claims to speak for the blue collar, the Brexit referendum promised to give control back to the people, and Boris has staged a row with parliament.
The main tactic is to upset the expected. If in doubt, tear up a liberal assumption and then watch the ensuing fireworks.
Our politics are unprecedented.
The point of unprecedented politics is that precedent is no guide.
Didn't imagine that a US president would actively undermine the office of the president? You got that wrong.
Think anyone wants to honour the Brexit campaign? Go swing.
Boris Johnson is evidently not someone given to dark nights of the soul about democratic procedure. He is charming in camera range, but hiding much darker thoughts.
Given all that, does it make sense for the SNP to stay fixed on the process of Indyref2?
The party's Westminster leader, Ian Blackford, said this week: "As support for Scottish independence increases, and as more people in Scotland choose to reject the damaging and divisive politics of Westminster, it's now untenable for politicians at Westminster to deny our nation the right to have a say on its future."
In her policy speech at Holyrood on the same day, First Minister Nicola Sturgeon said: "The Referendums Bill introduced before recess is about to resume its parliamentary progress.
"I can confirm today that, during the passage of the Bill, we will seek agreement to the transfer of power that will put the referendum beyond legal challenge."
In other words, it's the old cry of give us Indyref2, for the thousandth time.
The party is obsessed by a battle lost – 2014 – and the desire to correct that in Indyref2, and it seems very likely Scots will support the claim in any snap election.
That is not the same as saying the mandate is irresistible.
It is the age of unprecedented politics, after all.
The SNP could – will – win lots of seats in any British general election.
Jeremy Corbyn has said Labour would agree to a second referendum, but only when it suited him.
That is not a cast-iron commitment to Indyref2.
Boris Johnson has said he will not allow another vote. We imagine he's bluffing, that somehow a sweep of seats for the SNP has an absolute, undeniable effect.
Put yourself in the mindset of Donald Trump and Boris Johnson.
In that frame, would you accept Scotland's claim?
There is no upside for either in Scotland becoming free.
If London had thwarted a yes victory in 2014, then Barack Obama and the EU would have stepped in to say that democratic order must prevail.
If Scots vote for Indyref2 in the next election, Boris could easily just say no, and Trump would feel no need to correct him.
As for the EU in that circumstance, Brexit will have made them bystanders.
What then? Will the Scottish Government go off to courts, demanding a ruling?
The law may well say that a UK election is about a Westminster parliament, and all that matters is the majority in the Commons, adding that the courts have no role in questioning a government legitimately formed in London.
So what do the SNP do next?
It is worth remembering we don't have form on civil disobedience.
The last period of policy outrage, the poll tax, saw peaceful marches in Glasgow, but riots in London.
Scotland is, after all, one of the few European nations to never have a revolution.
It seems unlikely the SNP tactic is to force us on to the street, and therefore the simple demand of a legal Indyref2 seems flawed.
It is too easily denied and Scots have little way of resisting.
There is no doubt the SNP are going into the next election with victory looking assured, but the party needs to consider its tactics and demands.
Rather than simply repeating the call for a Section 30 order to make any referendum legal, the party should think of other ways of advancing Scotland's claim.
If not, it has to answer the question – what happens if Boris, possibly supported by the DUP and the Brexit Party, simply says no?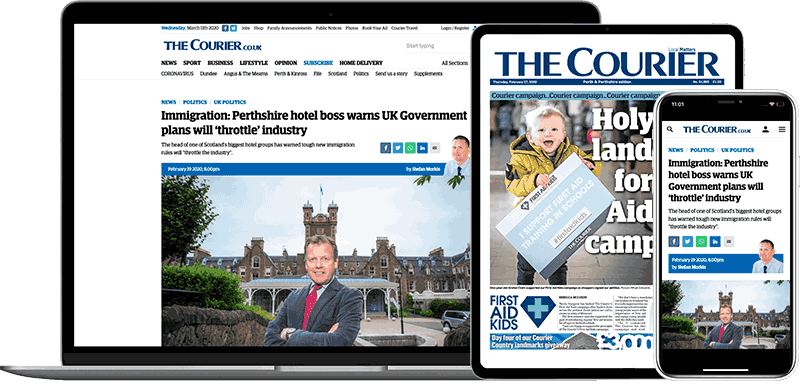 Help support quality local journalism … become a digital subscriber to The Courier
For as little as £5.99 a month you can access all of our content, including Premium articles.
Subscribe