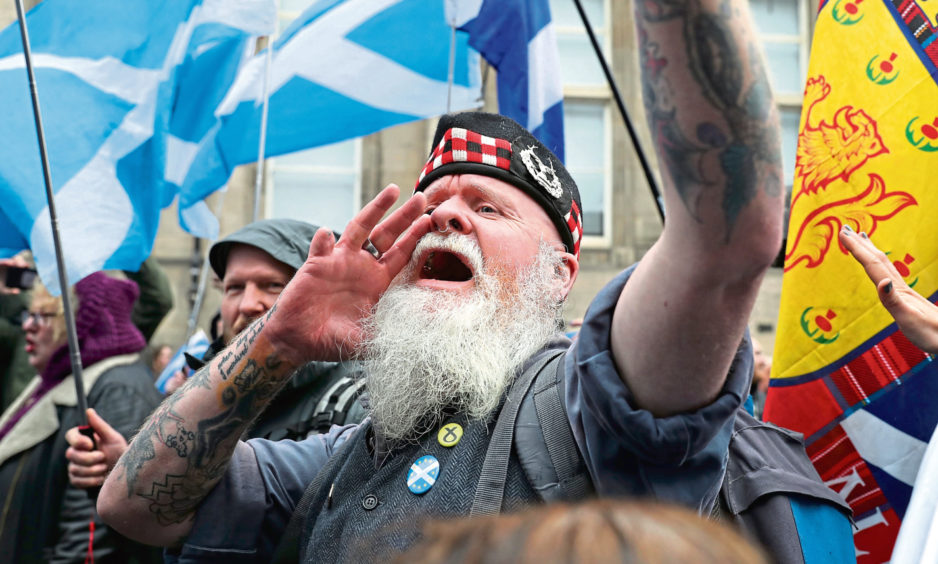 When the largest march in living memory barely makes the news, it's time to wonder what matters in politics.
The independence march in Edinburgh on Saturday took roughly two hours to leave its starting point. That is bigger than the 1992 Devolution march or the anti-poverty march in 2005, both in Edinburgh, or the anti-war march in Glasgow in 2003.
Yet this has meant nothing – there has been no effect or action driven by those people. Marching – whatever.
Thus sums up the Indy movement on the eve of the SNP conference. Lots of enthusiasm and flags, but what does it amount to?
That they'll win the next UK general election in Scotland seems certain.
The party and its supporters obsess about a referendum they cannot have and will not be granted.
Westminster under the Tories or Labour won't play the IndyRef2 game.
Marching doesn't much matter, but so too voting. Which means the Nats have to find another way.
Joanna Cherry is racking her QC brains for a manifesto phraseology that, even if rejected by Downing Street, can be interpreted as a cast iron mandate by the Court of Session.
It seems likely we are heading for unchartered waters – again.
And presumably the kind of constitution-ripping actions made fashionable by Boris Johnson, but this time from Nicola Sturgeon.
Otherwise, how is the stalemate broken?
Ironically, Johnson has out-Natted the Nats. His appeal to English nationalism is much more direct, more incendiary, more racist than anything the SNP have ever tried. And it works.
In contrast the SNP are a party slightly embarrassed by nationalism.
They are suspicious of blood and soil, and not really into independence, as evidenced by their enthusiasm to stay in the EU.
Instead they struggle to articulate a vision about how a "better" Scotland can come about from the economic shock of leaving the UK.
To this end Sturgeon took a brave step this week in daring to go in search of the SNP's intellectual missing link – connecting "better" to less money.
She was brave in allowing Andrew Wilson's Growth Commission to declare the truth that times would be tough under Indy.
For Wilson this is resolved by Scotland spending less and being more neoliberal.
Which is why his commission's report was greeted with horror.
Try telling voters that things will be better under Indy because public spending will be worse.
Sturgeon has now moved to correct this by setting up a Fairness Commission, to demonstrate how Scotland can be socially better while being financially poorer. It is to be headed up by Shona Robison.
This is not a new idea. In the run up to the 2010 SNP conference, Alex Salmond's draft speech contained a Fairness Commission.
The idea had come from Gerry Hassan. It chimed with the political mood – the influential book The Spirit Level had come out the year before. Policy talk was all about how less unequal societies performed better.
Will Hutton had agreed to chair the commission, himself the author of an influential policy book back in the 1990s The State We're In.
The problem we faced in Scotland was how to maintain a state which voters broadly liked but with less money. Tory cuts loomed and it was estimated that Holyrood would have billions less to spend.
As it happens, that mirrors the conditions which would occur under Indy. As author of the speech, I thought the commission would discreetly expose and resolve fundamental questions for the SNP.
As it happens, Salmond dropped the idea from the speech.
It's not to say the new commission has to focus first on inequality, though its unavoidable, but they do have to accept that things will have to change.
You could just cut certain spending (defence, foreign affairs) and hope to keep the old system running.
The problem is that the current social justice system doesn't work, and lopping off some big ticket items from the state budget might still not get you enough money to keep other policies running.
Thus any Fairness Commission has to accept that independence is actually about social policy change.
Which is to say – you have to some idea about the kind of state you want before you set about independence, else you'll risk screwing it up.
Or put another way – the SNP is not really about old nationalism, and is hazy on the concept of independence, but can have real meaning if it begins to re-imagine Scotland as a sustainable state.
This is a huge obstacle for the party. Lots of Nats are right wing and don't want to follow the ideas of Wilkinson and Pickett. Talk of big change is scary to the voters. Any hint that the NHS might look different is a leapt on by opponents.
All that aside, it is the truth. Fix social justice and you liberate this nation at a fundamental level. It really matters.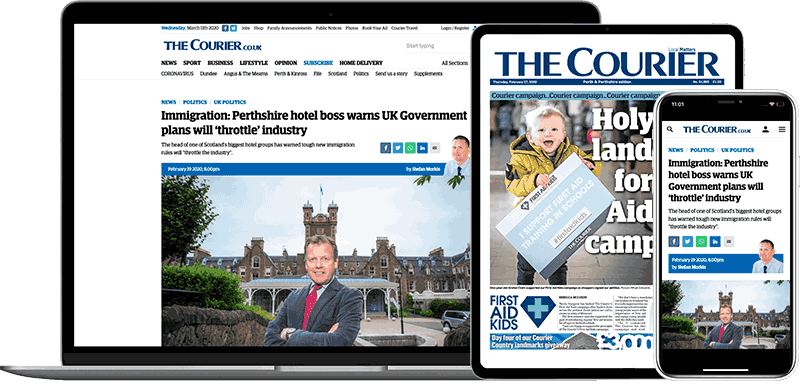 Help support quality local journalism … become a digital subscriber to The Courier
For as little as £5.99 a month you can access all of our content, including Premium articles.
Subscribe