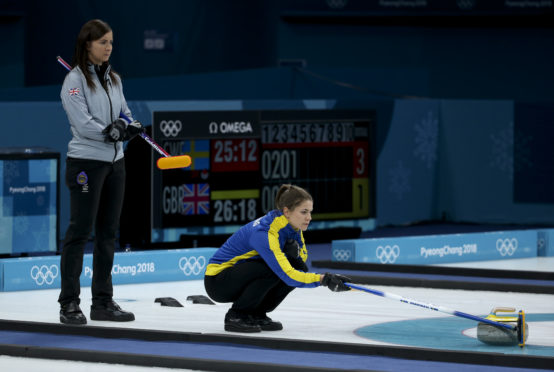 Next week will be my 10th European Championships.
Time flies!
Off all the major events, this one has given me the most success.
For eight years in a row I brought back a medal, with last year the first time I wasn't on the podium.
A lot of little things make it such a good fit.
I enjoy the fact that it is the only major event, apart from the Olympics, when the men play at the same time as the women.
Quite often one of my brothers has been competing, and usually we have family and friends watching.
In the old days the Euros were scheduled a couple of weeks before Christmas, so knowing holidays were round the corner also helped!
The big thing that has changed since my first one is the quality of the so-called lesser curling nations.
There was definitely a time when you could look at the schedule and tick off a few wins before you even stepped on the ice. Not anymore. Every game is competitive.
Having said that, I would still expect the traditional curling countries to be our main rivals for the medals – Sweden, Russia and Switzerland.
Team Hasselborg will start as favourites, unsurprisingly.
They're such a strong unit and have won once in Canada this season already. The fact that they have home advantage as well makes them even harder to beat.
I'm quite happy with our schedule.
It all gets underway in Helsingborg next Saturday and we only have two morning games.
That's a big deal for me because it takes me about three hours to go through all my exercises to get the hip going these days.
On the Monday we play Switzerland and Sweden in one day which is a tough ask but I'd choose being more tired with less pain than being less tired and in more pain, if that makes sense.
We're definitely travelling with high hopes.
The team is playing well and I'd much rather we were on the wrong end of so many one-point games in the build-up events, as happened in Canada, than at the Euros.
This time last year I was still working my way back to fitness and was probably only about 50% of the curler I can be. Looking back, there was no way I could have expected to medal.
It will be different this time. I'm looking to start a new run of European success.
* It looks like the danger that England had peaked too early in the Rugby World Cup proved to be the case after all.
I was in a yoga class for the first half but I listened to the second half in the car.
South Africa were the team who produced their best when it mattered most. Sometimes that can be out of your control – they had an easier semi-final than England so it was always a possibility.
I don't understand the criticism the English players got for instantly removing their silver medals.
They've just been beaten in the biggest game of their lives after they were expected to win. You wouldn't want your team to react any other way.
It might not be until they finish their careers, but in time they will look at that silver as the achievement that it was. I just hope none of them threw their medal in the bin!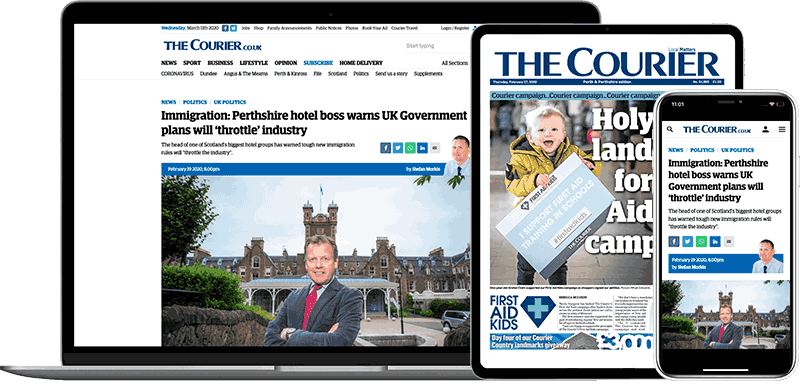 Help support quality local journalism … become a digital subscriber to The Courier
For as little as £5.99 a month you can access all of our content, including Premium articles.
Subscribe