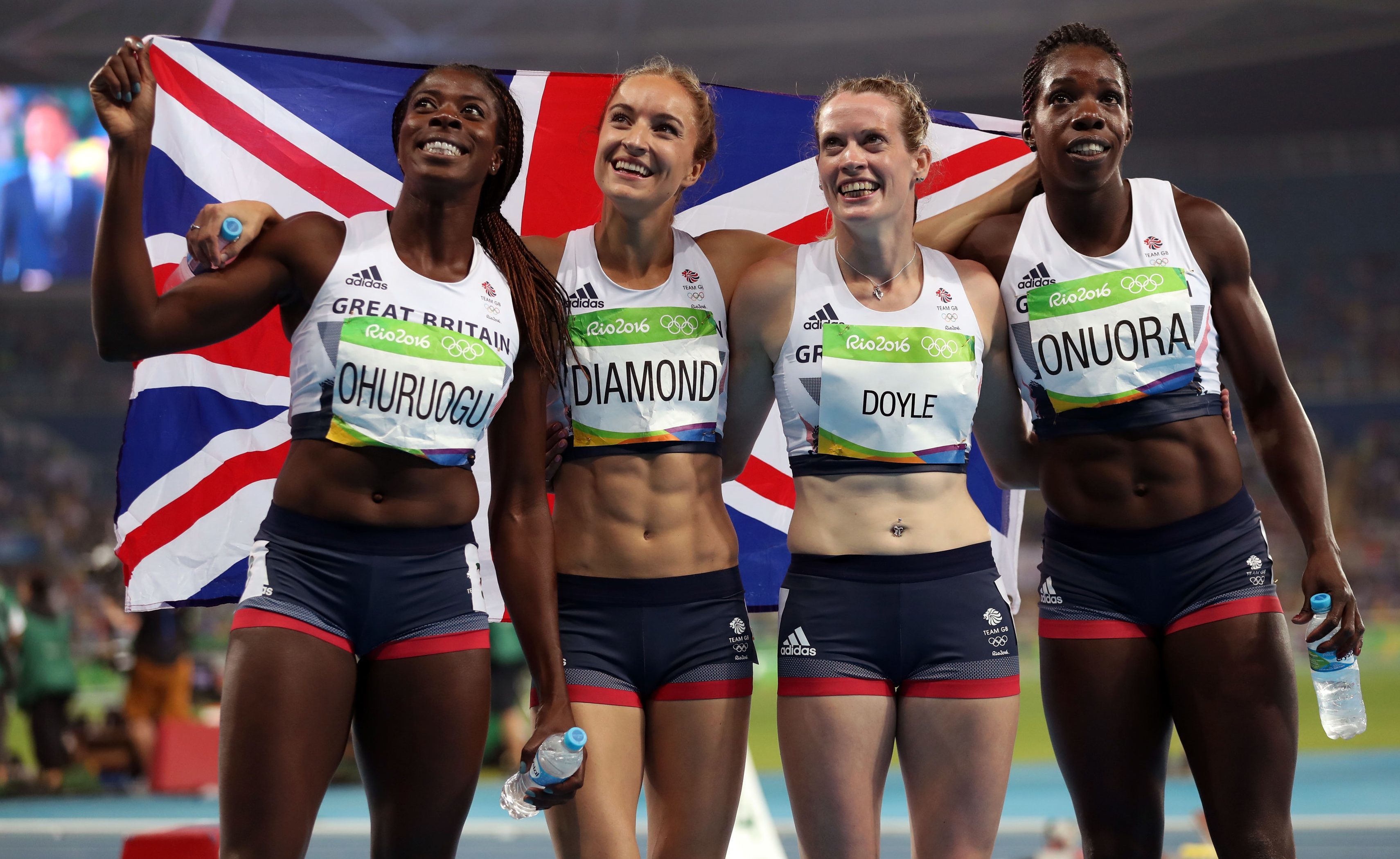 UK Athletics haven't had the best of years in terms of their governance of the sport.
You get the impression that we haven't heard the last of the Alberto Salazar-Mo Farah story and to lose a chief executive before she even started her job was pretty embarrassing.
But credit where it's due – they have absolutely done the right thing by Eilidh Doyle.
Eilidh is expecting her first baby in January and when the funding announcement for 2020 was looming I bet she was worried about whether she would be included.
I know how crucial the financial support of your governing body is in minority sports.
It makes a huge difference to have a bit of security because it's hard enough competing at the top level without having money worries at the back of your mind.
Eilidh has admitted herself that she doesn't know what the future holds because there are so many imponderables after having a baby.
But it was totally the right thing that an athlete who has given what she has to her sport – and brought back loads of medals for her country – should have the door kept open for her if she wants to push for a third Olympic Games.
There are so many examples of women in sport having babies and it not turning out to be the career-ender that it might have been back in the day.
In my own sport, there are so many new babies about the place these days!
Jennifer Jones has won Olympic gold after becoming a mum and more recently, Rachel Homan and one of her team-mates won the Canada Cup about six months after they both gave birth.
I can tell you that one of the girls in Team Hasselborg having a baby recently didn't affect their performance against us in the European gold medal match a couple of weeks ago!
Had Eilidh's funding been stopped or even cut it would have seriously hampered her chances of making Tokyo – both in terms of motivation and the access to physios and things like that.
It's quite right that she takes her time to make her mind up after the baby arrives but I bet she goes for it and I bet she makes it to Japan!
* After the news of the rink closing at Braehead, Scottish curling needed a boost and this week it got one.
The new-look Perth Masters in January is going to be a great addition to the calendar and to get it televised on BBC Alba and BBC iplayer is brilliant as well.
This will be the 44th time that the event has taken place in Perth at the start of the year and it feels like I've been to quite a few of them.
My dad has won it twice – 1978 and 1996 (pretty impressive to do it nearly two decades apart!)
I've got great memories of him telling us to be in the kitchen for six in the morning for a lift to Perth or we wouldn't get to go.
And seeing some of the best players in the world was a huge inspiration to me.
For the men and women to be competing side by side in Tour events is huge and I know for a fact that the organisers will make this work and showcase Perth to the curling world.