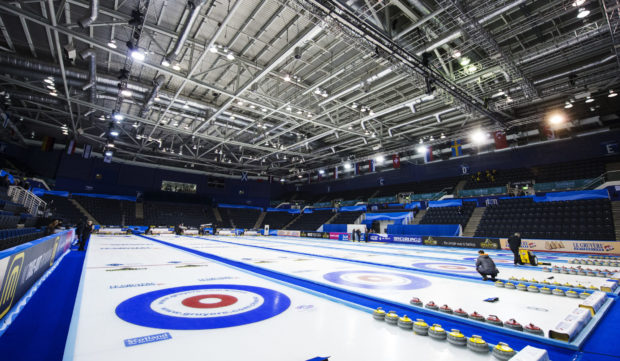 You get used to most things in sport but this last week has been like no other.
So many athletes have seen their plans for the next few months ripped up in no time at all, and that has certainly been the case for us.
I'll take you through how quickly things snowballed out in Canada ahead of our World Championships last week.
We had a few good days of practice in Vancouver before flying up to North Bay for the tournament, which was due to start on Saturday.
There had been no suggestion of cancellation, or even playing behind closed-doors, when we went out for dinner on the Wednesday night.
Then we were watching the news on TSN and that was when the NBA was called off. That was the first time we thought we might have a problem.
24 hours later the Worlds were off and we were trying to find a flight home!
It has since become clear that there isn't a sport that hasn't been affected.
From our point of view we'd been feeling really good about our chances and for me personally, I'd waited three years to play at a Worlds again.
Since then, our whole season has been wiped out. That includes The Players Championship and Champions Cup, which would have taken us through to the end of April.
You want to compete because you're an athlete but this is also our job and doing well at the Worlds and playing for bigger prize money at the season-ending events in Canada would have made a huge difference financially.
British Curling have been great with the way they have handled this crisis but, trust me, there isn't a big pot of cash for us to tap into!
It's going to be tough in the next few months and I'm sure that will be the same for programme athletes in a lot of minority sports.
The physical side of things will be fine.
Obviously we can't meet up for any team practice or go to public places but I converted my garage into a home-made gym last summer, so I shouldn't get out of shape!
And you don't forget how to curl, even with a few months off.
It will be important that we stay in touch with our coach and our support teams. Sports people like routines and having one will help us psychologically as well as physically at a unique time like this when we're all being told to isolate ourselves.
For the sport as a whole, I just hope that the closure of the ice rinks doesn't become permanent for some of them.
They are businesses who rely on paying customers and fingers-crossed they'll be able to access the government funds that have been announced.
This could well be the biggest test curling has ever faced but we won't be alone in saying that.
* If we feel gutted at missing the chance to win a World medal, can you imagine what athletes gearing up for the Olympics must be going through just now?
I'm sure I'll be writing about that a lot more over the coming weeks but I can't see how they can possibly go ahead in July unless this virus disappears as quickly as it escalated.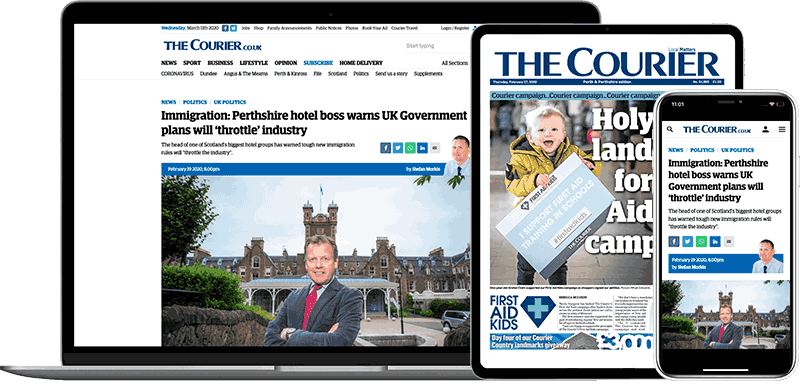 Help support quality local journalism … become a digital subscriber to The Courier
For as little as £5.99 a month you can access all of our content, including Premium articles.
Subscribe