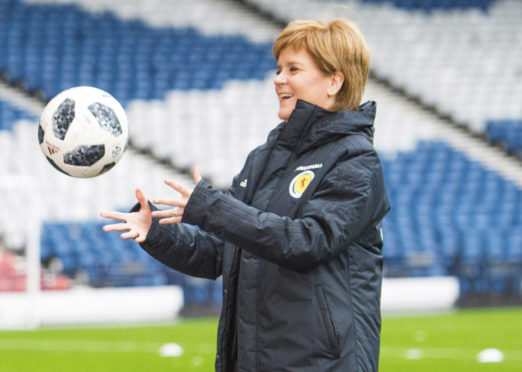 There hasn't been much good news out there for sport in the last few weeks and Nicola Sturgeon's comments about closed-doors football certainly didn't make anybody feel any better.
Our First Minister has got bigger things to worry about than the future of the country's national game, we all know that, but you can't blame the people involved in it for picking apart what she said at the start of the week.
We can all see that some form of social distancing is going to be part of our lives for a lot longer than we first hoped.
But I think giving a 'no' at this stage to closed-doors football isn't necessary.
None of us know for sure how people would react to games being televised but it's pretty clear that pubs will be the last venues to be opened up so football fans congregating there won't be an issue.
And, are a significant number of folk going to flout social distancing guidelines to watch a game at a friend's house? I'm not so sure.
You have to place trust in the public – which is the exact same as is happening just now.
The vast majority of people are following the government advice and I don't see that changing significantly. The ones who will ignore those rules for a game of football are probably the ones who are ignoring them already.
I don't know if closed-doors football is financially viable for Scottish football but if it is, I think it should at least be given a chance to work.
* Playing behind closed-doors will definitely be under consideration for my own sport, I think.
Curling doesn't make the majority of its money through spectators watching tournaments in the arena, with Canada the only possible exception. I would think sponsorship and TV contracts are equally, if not more important.
The fact that we're an indoor sport doesn't help but there aren't a huge amount of people who would need to be tested for a competition. I would certainly be happy to play before a vaccine was available, that's for sure.
One issue that needs serious thought could be practicing, though.
Four team members and a couple of backroom staff on the ice at one time is totally manageable but our National Academy is part of the Peak sports centre in Stirling, which has a big gym and other facilities. Are they going to open it up just for us? I would doubt it.
There are logistical hurdles to getting sport up and running again that must be a nightmare for authorities.
* One event I can 100% say should not be played without fans is the Ryder Cup.
It wouldn't even be close to the real thing if the players were holing putts in near silence.
They should come out and knock that idea on the head straight away.
* I wouldn't claim any inside knowledge of Scottish Golf and why there have been so many changes at the top over recent years.
What I would say is it's a terrible look for the sport to have lost another chief executive and if ever a governing body needs to simplify things and get back to basics, it's this one.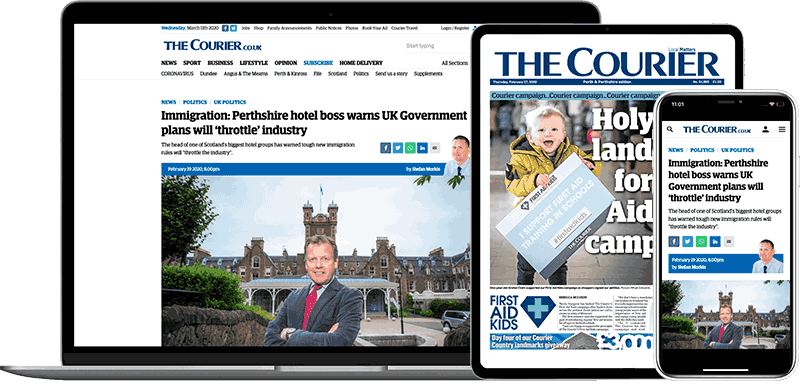 Help support quality local journalism … become a digital subscriber to The Courier
For as little as £5.99 a month you can access all of our content, including Premium articles.
Subscribe