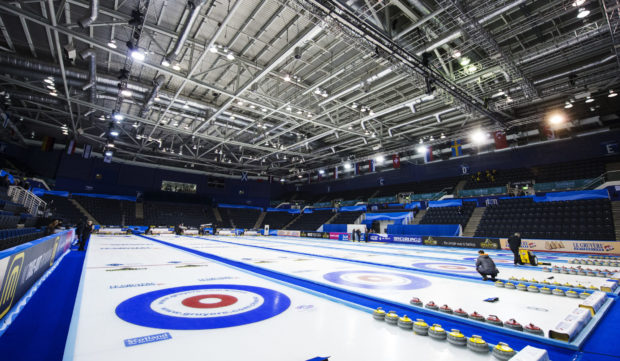 'Control the controllables'.
It's one of those phrases that pops up in sport all the time.
And it's definitely one I've been applying during lockdown. It has become even more important when you see other sports coming out of hibernation before your own.
From day one, I'd got my head around the fact that would be the situation for curling.
Not only are we an indoor sport – we also train and compete in venues that are usually part of bigger local authority-run facilities.
At Stirling, our base is in the same building as a gym and a swimming pool.
Elise Christie and Adam Peaty have been quite vocal about the other aspects of sport and life that are returning, while some of us have to keep on waiting. But, for me, I'm managing to stay patient.
Maybe it would be different if I thought rivals in other parts of the world were getting a head start on me but, even then, as long as we're all working towards the same return to competition, there's nothing that I can't catch up.
We had July 13 pencilled in for our return to training date but that has now been pushed back to July 27.
Fingers crossed that will coincide with the government giving the thumbs up to indoor sports facilities re-opening.
I certainly don't feel like I'm being disadvantaged.
If anything, in previous seasons, I've felt that the summer has dragged a bit in the run-up to our first tournament in September.
Young teams wanting to improve technical aspects of their game will probably be a bit frustrated but, at the stage I'm at in my career, that's not a priority.
A full month to get ready feels just about right actually.
* All minority sports have to seize every opportunity they get to broaden their base.
So it was great to hear this week that Africa will get its first purpose-built curling facility in Nigeria.
The last couple of decades have seen a big change at the top of the sport, with the Asian countries really making their mark.
Nobody will be expecting a power shift towards Africa anytime in the near future but this is a big starting point.
There's clearly a passion to curl and I'm sure the World Curling Federation will be determined to grow a big oak tree out of this acorn.
* I was intrigued by Laura Muir describing herself as a "guinea pig" in relation to a training programme that another Scottish middle distance runner, Jemma Reekie, is getting the benefits of.
Laura was the first success story for coach Andy Young and now she has company.
It will be a fascinating story over the next couple of years.
Not everyone would be comfortable having a training partner as one of your biggest rivals but Laura obviously is.
The pluses of sharing your coach and training techniques outweigh the minuses.
Laura can use it to drive her on and have the mindset that if she is getting the better of Jemma, it will help her against the rest.
Ultimately, to be at the top of any sport you have to trust in your talent and dedication.
It didn't do the British cyclists any harm to have their biggest rivals in the same team and that should be true for these two extremely talented Scottish athletes.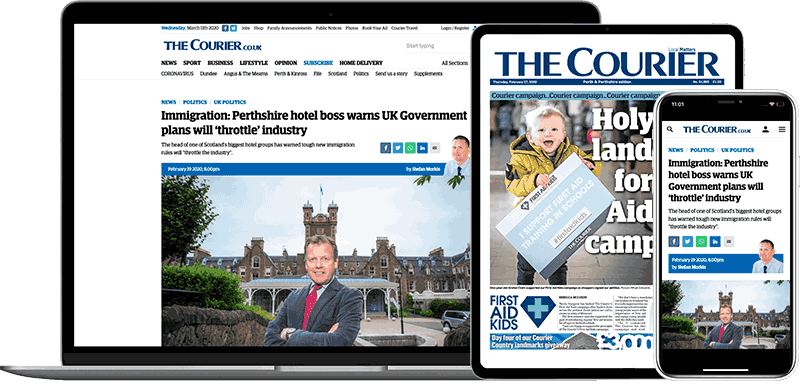 Help support quality local journalism … become a digital subscriber to The Courier
For as little as £5.99 a month you can access all of our content, including Premium articles.
Subscribe