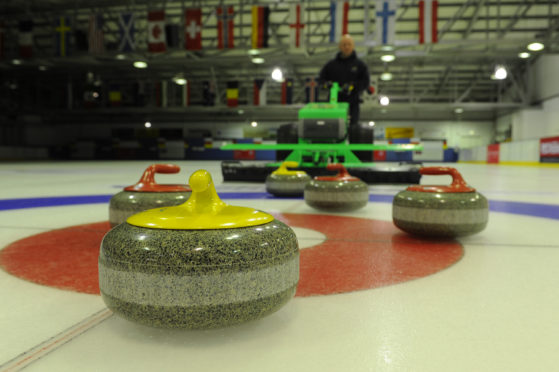 At the start of this pandemic I probably thought that you would see more top level athletes retire than has actually been the case.
Apart from a few Scottish rugby players, I'm struggling to come up with names.
That's good news but I wonder if a lot are waiting to see what the actual reality of returning into their sporting environment will fully entail.
All the new health and safety protocols that are put in place will be part of an athlete's routine for who knows how long.
It isn't just when you're training or competing. It's about travel, accommodation and a whole lot more.
And that's before you factor in the actual change of how a sport is played in some cases.
The one sweeper rule in curling is as fundamental as you can get.
It will make a big difference to how the game is played for however long it lasts.
So, although no high profile names have said they won't be coming back, that's no guarantee it won't happen.
For the most part in women's curling, the teams at the top are pretty young. Put it this way, I've turned 30 and am starting to feel like one of the experienced skips out there!
We're all full-time and have dedicated so much to not turn back now. There's too much left to go for, especially with the Winter Olympics less than two years away.
But I do worry that the full effects of Covid-19 in terms of participation in sports like curling will only become apparent in a few years.
I can remember what I was like when I was getting into it. It was so easy for me to just to pitch up at the local ice rink in Pitlochry after school and get on to a spare bit of ice.
That won't be possible for a 13-year-old now. Far from it.
Even when recreational curling comes back you'll need to book in advance and tick all the health and safety boxes.
Would I have had the patience to do all that? I'm not sure I would.
Like I said, we probably won't notice the impact for a good few years but I fear that a drop-off in kids taking up curling and lots of other sports is inevitable.
The sports that have less protocols and obstacles might turn out to be the ones who come out of this crisis the better.
* Everybody in life, not just sport, will have to keep making judgment calls on risks they are willing to take as part of our 'new normal'.
But the most extreme one I've heard is the American basketball player Elena Delle Donne.
She was named the most valuable player in the Women's NBA and their new season will be back behind closed-doors in just over a week.
Elena wants to opt out of it on medical grounds as she suffers from chronic Lyme Disease but it's not on America's list of underlying conditions that could put someone at an increased risk for severe illness from coronavirus.
The way she puts it she has to choose whether to risk her life or lose her wages. What a terrible dilemma to face.