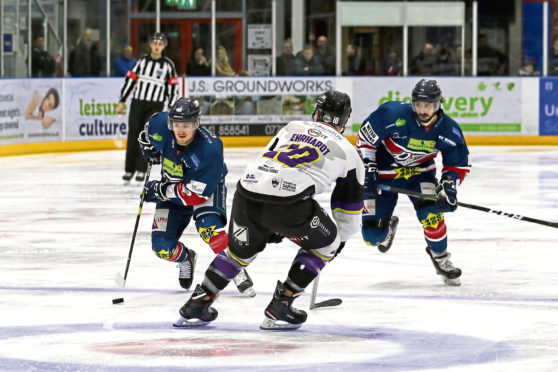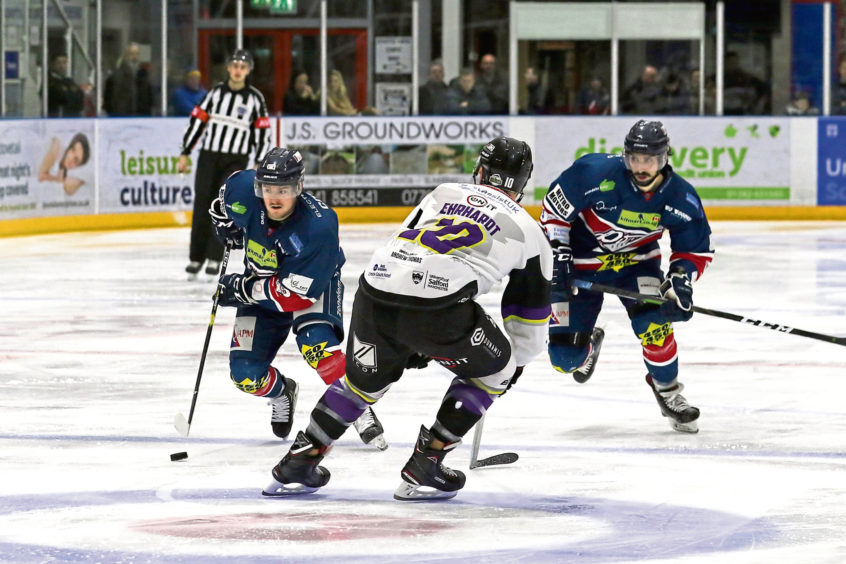 The news earlier this week that the coronavirus pandemic is likely to wipe out two ice hockey seasons in Britain rather than just one felt like a really depressing moment.
Coinciding with the rise of positive cases across the country as winter approaches and the tightening up of restrictions, the optimism of a couple of months ago seems like a long time ago.
It's such a shame for a sport that attracts bigger crowds in Scotland than a lot of football clubs.
There's no secret that the colder the conditions, the worse it is for keeping the virus away so ice hockey and curling aren't off to a good start.
From a selfish point of view, the fact that we're not so reliant on getting crowds into venues makes us less vulnerable long-term.
But it does really bring home the fact that there isn't a bright light at the end of the tunnel yet.
It's bad enough for those of us at the elite end of our sport but I dread to think what this is doing for indoor sports at grassroots level.
Loads of potential curlers, ice hockey players and ice skaters could be getting lost, which is nobody's fault.
Things are about to get even more frustrating for me.
The Basel Ladies event is going ahead this week and a lot of the top teams in Europe are going to be there.
It's been part of our schedule for a decade and, even though I totally agree with us not travelling this year, that won't make it any easier to watch on TV. It will be the first time it's felt like we're missing out on something our rivals are getting.
We're making the best of it, though.
The mixed doubles tournament amongst the Scottish teams is going well for myself and Bobby Lamie and this week we're playing a women's competition between the five programme teams.
There won't be any medals (or prize money!) but it will keep us ticking over and, fingers crossed, it's looking good for our season starting in November in Geneva for the new Euro Super League.
* News stories have been emerging on the back of a BBC Elite British Sportswomen's Survey that I took part in.
One of the headline figures was that 78% of women athletes were conscious of their body image.
It's not the sort of statistic you want to see.
I can only speak for myself. I've seen a big change over the years I've been a full-time curler in terms of the gym-time I clock up in a week – and the same goes for others.
Ten years ago you would hardly see any women in the weights section but now it's pretty much 50-50.
Attitudes have changed.
These days I can't think of any sport where the athletes at the top – or near the top – aren't extremely fit and gym regulars.
Having my gym in the garage has helped get me through lockdown. It helps me mentally as well as physically.
I'm doing everything I can to try and get a gold medal at the next Olympics.
I've never experienced any negativity but if that did happen it wouldn't faze me. For those who are more self-conscious, it's important their sport puts in place the support they might need.