Whether you think that Rory McIlroy's club-throwing (and club-breaking) incident on Saturday would have happened even if he was on the top of his game, it's hard to get away from the impression that he isn't the happiest of young men just now.
He said that the three-wood was faulty anyway but he doesn't seem to be all smiles just now, shall we say.
Only he will know, but the fact that he's not winning tournaments and not playing to his potential just now will probably have a lot to do with that.
In fact, you can probably narrow it down to the fact he's not putting well, because that will be eating away at him.
When things aren't going well it consumes you.
I've never met a sports person who can switch off away from their day job. You can try but it just doesn't happen.
If somebody says they can, I'd like to know!
You do try and work on it, and if you're making changes, for example, you need to keep in your head that there might be a couple of steps backwards to move forwards in the long run.
But even when I'm working on something technical in a tournament and I know that it's not realistic to win, I still find it hard to take when I don't.
And was his prickly press conference at the start of the week a sign of his frustration? Perhaps.
I actually agree with a lot that he said.
All these players would rather win The Open than the Olympics.
The growing the sport bit was where he slipped up.
I think he was right what he said the second time round, correcting himself a bit – because he does do a lot to promote his sport.
Saying that it isn't his concern was pretty naïve to say the least.
And, like I said, I don't think it actually reflects how he feels.
To me, he came across as wanting to make his point. And he should have just stopped with his comments about the Olympics. He went too far and off message.
I think one thing's for sure, we all know now that it was nothing to do with the Zika Virus. It was a convenient excuse as most people suspected.
I'm sure the McIlroy of old will return soon enough – on the course and in the media tent.
* I was glad to see Colin Montgomerie go round in less than three hours for his final round of The Open, and glad to see that he made his point about the general pace of play in golf after it.
Slow play is one of the reasons I don't play golf as much as I used to and I bet there are many others like me.
You can't just go out and play 18 holes and be done in three hours anymore. You have to set aside the best part of a day.
It definitely needs to be a priority.
I can appreciate that technology and analysis has moved on, so there's more to golf than there used to be. They don't just stand up and hit the ball.
But there should be a happy medium. There's no doubt that too much time is taken these days.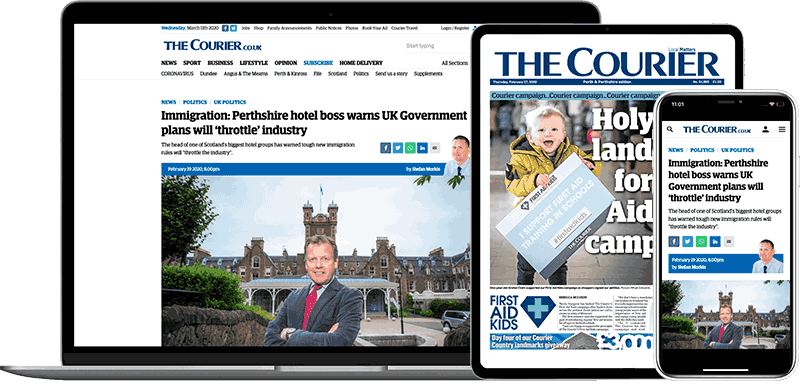 Help support quality local journalism … become a digital subscriber to The Courier
For as little as £5.99 a month you can access all of our content, including Premium articles.
Subscribe