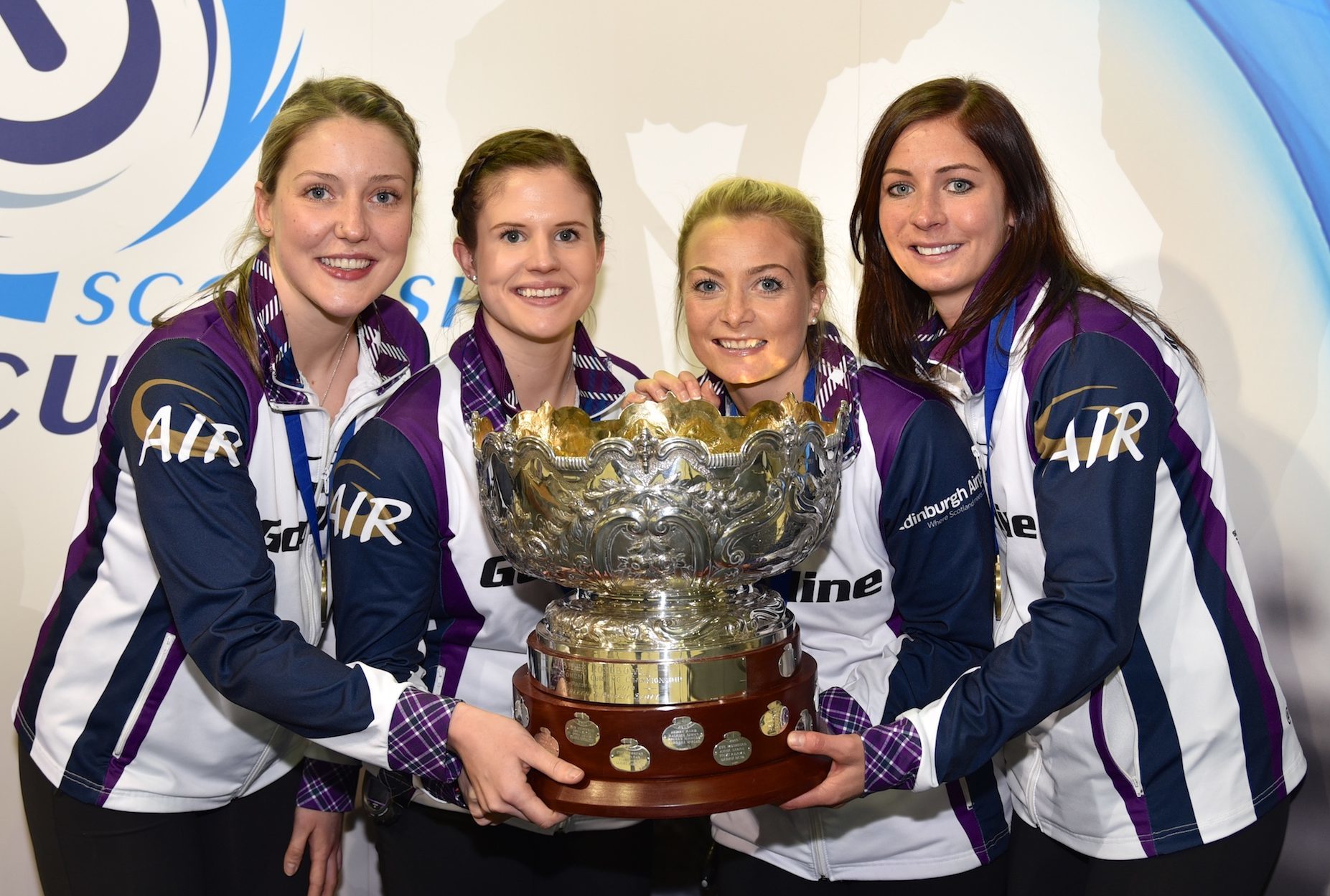 Scottish Championship weeks aren't to be enjoyed.
I've played enough of them now to appreciate the pressure they bring.
This year it was even bigger, with it being the last Scottish before Olympic selection.
Now that we've won, hopefully our place in Team GB is sealed.
I've probably said it in the past, but the competition is getting stronger every year.
There are a few good teams making the transition from juniors to ladies curling and Hannah Fleming's rink, in particular, is the best it's ever been.
You can see the benefit they're getting from playing more top competitions and the benefit they're getting from being coached by Nancy Smith, who coached our Olympic team in Vancouver.
Hannah used to have a very defensive game but they've realised that you need to be more attacking to progress.
Unfortunately for them, that's their season pretty much finished now.
For us, we've got the Worlds to look forward to now (we fly out to China a week on Saturday) and we just heard today that we've made it into the season-ending Champions Cup in Calgary.
Having our coach Glenn Howard with us last week was great. Mind you, I think he was more nervous than us! It's much easier playing because you feel you're in control.
His tactical advice was spot on and he helped make sure we kept our focus throughout the week when it mattered most.
With the pressure off us now, to an extent, hopefully our best results of the season are still to come.
* It goes without saying that my two brothers are gutted to have not won the men's.
I said beforehand that David Murdoch's team had shown in the past they could raise their game for the big occasion, and that's what they did in Perth.
Credit to them because they knew that, after the season they'd had, they needed to win to give themselves a chance of going to the Olympics.
They're now in control and, if they can get a World medal, they'll fancy their chances of being selected.
* Tennis tournament organisers seem to be falling over each other to give Maria Sharapova a wildcard to their event now that the end of her ban is approaching.
In an ideal world, I totally agree with Andy Murray that she should have to work her way back up the rankings like any other player.
But, unfortunately, that's not how sport works.
Like it or not, Sharapova is one of the biggest names in tennis – ironically even bigger after the drugs story.
The governing body and sponsors know that she is box office – at a tournament itself and across the world. She's one of those athletes who has cross-over appeal.
When sports are all competing for airtime and column inches, can you really blame tennis for welcoming her back with open arms?
One thing's for sure, you can bet that the All England Club will be keeping their fingers crossed that Sharapova banks enough ranking points before the Wimbledon wild card deadline so they don't have to face the dilemma (and the flak) of deciding whether she should be given a free pass into the most high profile tournament of them all.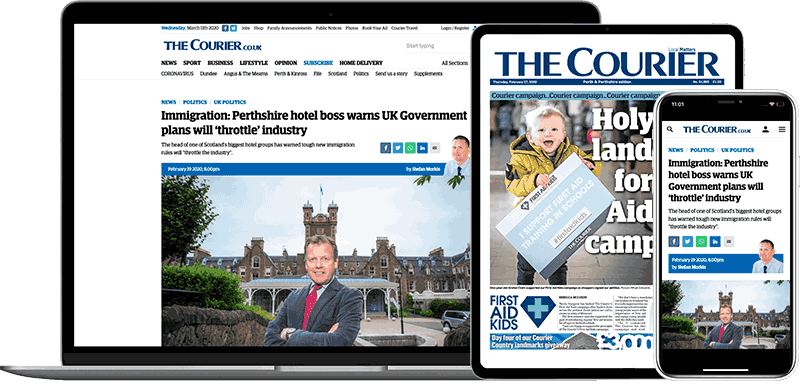 Help support quality local journalism … become a digital subscriber to The Courier
For as little as £5.99 a month you can access all of our content, including Premium articles.
Subscribe