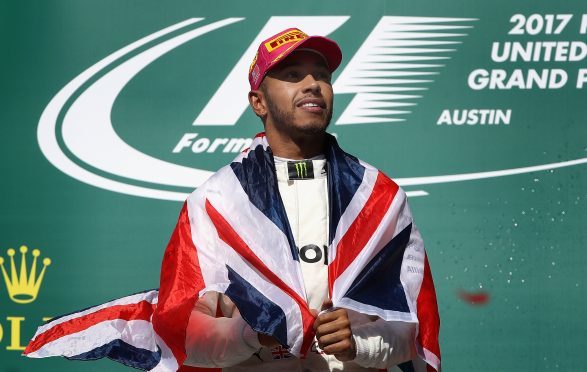 The frustrating thing for me when I'm watching F1, and I'm sure I'm not alone, is you can never be quite sure where the balance of driver and car is.
I'm lucky that I'm in a sport where (apart from when brooms were like cheese-graters for a while!) equipment isn't a determining factor in who wins.
You could never say that about motor racing, particularly in F1.
There have been champions down the years who have been lucky that their manufacturers have out-performed their rivals.
I don't know how it must feel if you win and you're not sure if you've actually been the best.
Mind you, the way Lewis Hamilton has driven this year, there aren't many people who know the sport suggesting that he isn't the main man.
He's about to become world champion for the fourth time on Sunday (if it doesn't happen at the weekend it will just be postponing the inevitable) and that will be a stunning achievement, even if he has had the best car to sit in.
He still has time on his side, if the motivation is still there, to challenge Michael Schumacher's seven titles.
You saw how much winning just one took out of Nico Rosberg. He retired straight after it. So that puts some perspective on what Hamilton has done.
Already talk has started about Hamilton being the greatest ever – and that's where I think they're going too far.
Even if he ends up with the most race wins, championship wins, pole positions and whatever else you can achieve, that won't be guaranteed.
For me, the 'greatest' definition entails a whole lot more, and I'm not sure Hamilton has ticked the boxes.
Sportsmanship, investing in your sport, creating a legacy and sheer force of personality are all factors, and ones where the jury is out on Hamilton.
You can't knock what he has done but you can't make him out to be something he isn't either.
* When it comes to curling, our coach Glenn Howard will be in the 'greatest' discussion.
He does tick those boxes.
There are players who have achieved more (not many, though!) but Glenn has been about so much more than results over a long period of time.
Last week it was announced he will be inducted into the Hall of Fame and it's an honour he really deserves.
* Winter has arrived for us early here in Lloydminster.
We've got the snow, wind and freezing temperatures……the curling season has truly begun!
I'm hoping this will turn out to be an important trip to Canada for us.
At the time of writing this week's column we've just won our second match at The Masters grand slam event against Alison Flaxey.
Before that we were pretty clinical in our win against Anna Sidorova from Russia.
With this being an Olympic season, when we come up against teams who have already secured their spot in Pyeongchang, it's important we send a message that Team GB are in good shape.
Sidorova will be in South Korea and so will Team Tirizoni from Switzerland – and we had a great win against them last week.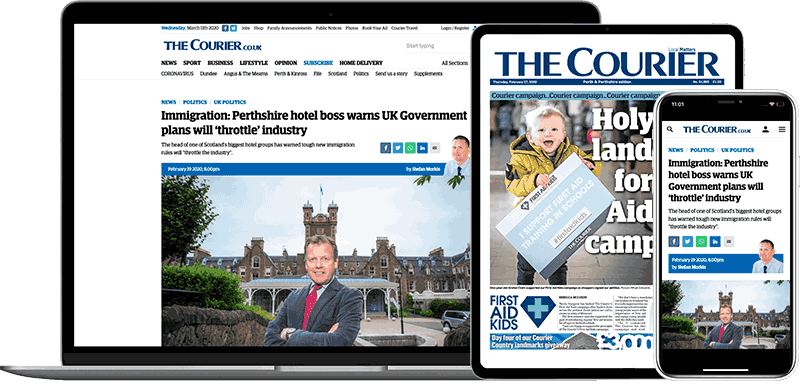 Help support quality local journalism … become a digital subscriber to The Courier
For as little as £5.99 a month you can access all of our content, including Premium articles.
Subscribe