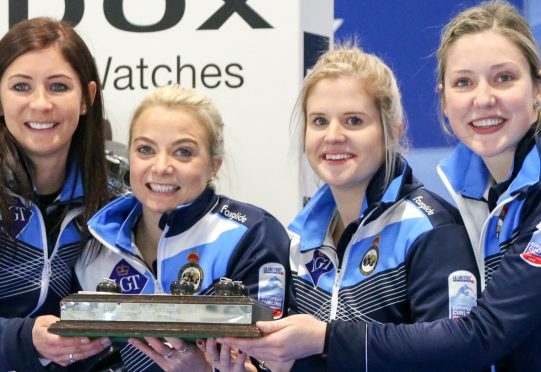 I can't say that I'm driven on by records.
Some of them I'm not even aware of!
But when people bring them to your attention, it's always nice to hear.
I must admit I hadn't counted up all my major medals so it was nice to read in The Courier when I got back from Switzerland from the European Championships that I'm up to 16 now!
And before our semi-final I was genuinely surprised to learn that it was my 250th appearance for Scotland.
That takes in a decade so it brought memories flooding back.
My European medal makes it eight in a row, so I suppose the 10 set by Thomas Ulsrud of Norway has to be a target because he didn't get one this year.
That's a long way off, though.
This week has been all about enjoying winning our first gold in a few years.
As much as we have shown consistency to keep picking up silvers and bronzes while we've made our changes to our line-up and coaching team, we also know how important it is to win a big one.
That's especially true this season.
We really do feel that we've put down a marker for the Olympics and it won't bother us that there will be a little bit more expectation now that we're going to Pyeongchang as the reigning European champions.
It shows that we're on the right track and there's no doubt the other top teams keep an eye on who is in form.
We're improving in pretty much every aspect of our game.
One example is our draw shot challenge at the start of games to see who gets the last end advantage. Last year it was 62cm and this year it was 31cm.
After last year's Europeans we probably played another tournament too soon and ended up being knackered.
This year we've taken pretty much the whole week off to recharge the batteries and spend some time with family and friends.
I think that we've got the balance right between competition, training and rest and recovery.
We're out in Japan a week on Sunday for our next competition.
There are only three left before the Olympics, which means a maximum of 17 games. That isn't a lot.
The Euros was our first peak of the season and we've given ourselves the best platform to peak for the second and most important one in February.
* I'm so pleased for Team Smith, who got their first senior medal in Switzerland.
It was a big step up for them and will be so important ahead of the Olympics. They should really believe in themselves now.
We get on really well with them and for the Muirhead family to have three medallists has given us some special memories.
* It's nice to see a fellow Winter Olympian get nominated for the BBC's Sports Personality of the Year.
I don't think Elise Christie will win it but it's an achievement in itself to just get on the shortlist.
I must admit, it feels a bit strange to not see Andy Murray on there. He's owned it!
Anthony Joshua would be my tip to win the public vote.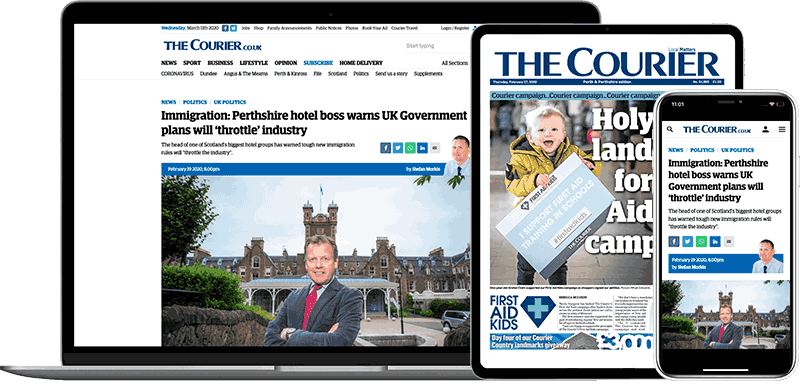 Help support quality local journalism … become a digital subscriber to The Courier
For as little as £5.99 a month you can access all of our content, including Premium articles.
Subscribe