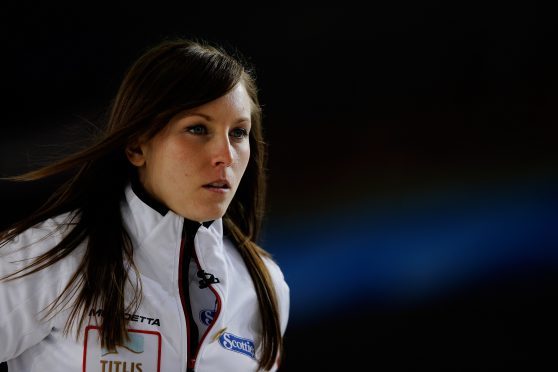 We lost in the quarter-finals of our last event of the year in Japan but it was definitely a worthwhile trip for us.
It won't be long until we're back there because that's where we're going to be based for our holding camp before the Olympics.
It was a bonus that we were able to suss out the place so everything will be familiar pre-Games.
We didn't have a camp before Sochi and it definitely seems like a good idea this time.
We'll have shrugged off the jet lag in plenty of time before we head to PyeongChang.
We're due to arrive on the day of the opening ceremony and we'll be in the Olympic village for a long time so there's no rush to get there.
With the medal games taking place on the day of the closing ceremony, hopefully we'll be the last to leave!
* We now know who will be representing Canada at the Olympics.
They leave it late for their trials, which just builds up the pressure.
And because Canada's strength in curling is so deep, you can never really predict who will win.
Rachel Homan and her team deserve their spot because they have been the most consistent rink since the last Games and, even though they had a slow start to this season, it would have been tough for them to miss out.
Rachel hardly ever shows any emotion so when the tears started flowing you could see what it meant. It would have been a mixture of joy and relief.
They will be looked upon as the team to beat but we've done well against them plenty of times in the past.
And the fact that I've got two Olympics under my belt and it will be Rachel's first is one advantage we have on them.
* The BBC's Sports Personality Awards was a shock.
Anthony Joshua was a huge favourite and I think most people thought that Mo Farah's chance of winning had gone.
It's a Christmas tradition to analyse the results and the relevance of it these days is debatable as well.
But the theory that Joshua didn't win it because his big moments of the year were on pay-per-view television is a pretty convincing one.
There will be a big section of the population who didn't see Joshua's fights in 2017 whereas the likes of Farah win their medals on primetime terrestrial TV.
With the amount of money he is making, I'm sure Joshua will look on missing out on SPOTY as a small price to pay, though!
* From a British point of view it will be good to have another Commonwealth Games to look forward to in Birmingham in 2022.
The recent trend of host cities does throw up issues, however.
Since 2002 in Manchester they have either been in Britain or Australia, apart from Delhi in 2010.
It looks to me as if they've been trying to turn the Games into a mini-Olympics.
The downside of that is that smaller countries don't have the money to put on a big scale event, which is a shame.
Getting a happy medium will be the challenge after Birmingham.