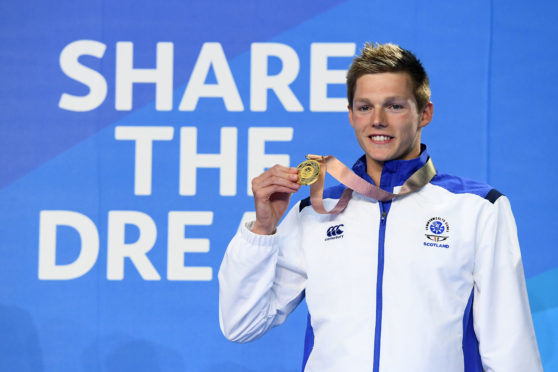 I loved my time in Houston at the Dressed to Kilt fashion event.
I've never met such friendly people as I did in Texas.
It was a real honour to get an invite to help promote my country in America and raise money for charity.
Carl Lewis was one of the Americans kitted out in tartan for the night.
My heart was in my mouth when I stepped out with my heels on. My day job is spent on ice but I was a lot more worried about falling over here, I can tell you!
It all went well but, as fun as it was, I don't think there's a career on the catwalk after I'm finished with curling!
I love taking advantage of opportunities like that and, as I revealed in last week's column, I'll be getting surgery on my hip soon.
After these two tournaments in Canada I'll be going straight in for my operation when I get back.
It's a strange feeling to compete, knowing what's round the corner.
I need to be pain free, both for my curling and everyday life.
Recovery time could be longer or shorter than the four to six months depending on how the op goes and what they find inside my hip!
I'm certainly not yet ruling out being back for the start of the new curling season.
* Unfortunately the coverage of the Commonwealth games in America and Canada has been virtually non-existent so I've not seen that much of the action.
Scotland are posting good numbers in the medal table, though, which is great.
We saw at the Rio Olympics that the home Games bounce lasted through to the one after that and it seems to be the same in the Commonwealth games.
I don't think anybody's going to beat Duncan Scott as the face of the Games for Scotland.
Six medals is an amazing achievement, especially considering that swimming is one of the higher standard of sports in the Commonwealth Games.
We see quite a bit of the swimmers at Stirling Uni and nobody can doubt the work they put in.
And, as the retirement of Dan Wallace in his mid-20s shows, you really have to take your chance to medal.
Unless you are Hannah Miley, it's a young athlete's sport.
* The Masters turned out to be a bit of an anti-climax over the last hour or so but you couldn't say that Patrick Reed wasn't a deserved winner.
A lot of people seem to think that it's just a matter of time before Rory McIlroy wins a green jacket but I'm not so sure. The circumstances won't get much more favourable than Sunday – both in terms of his form and the guy he was going head to head with.
The pressure is only going to grow every year he doesn't win at Augusta.
I think we might see a new caddy next time. Harry Diamond is his best friend and a decent amateur player but I can't get away from the feeling that he would have benefitted from more experience on the bag at the weekend.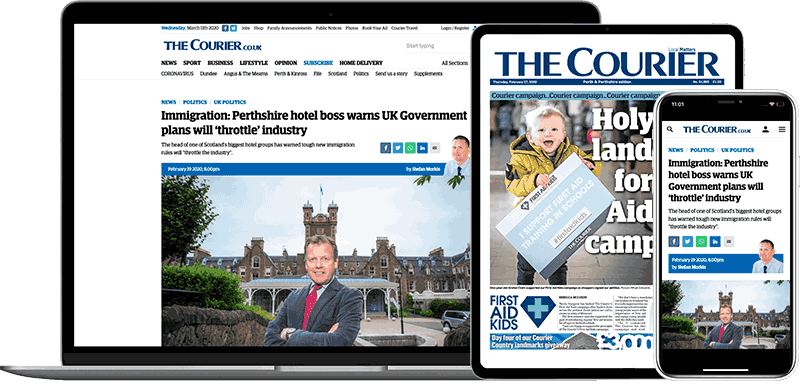 Help support quality local journalism … become a digital subscriber to The Courier
For as little as £5.99 a month you can access all of our content, including Premium articles.
Subscribe