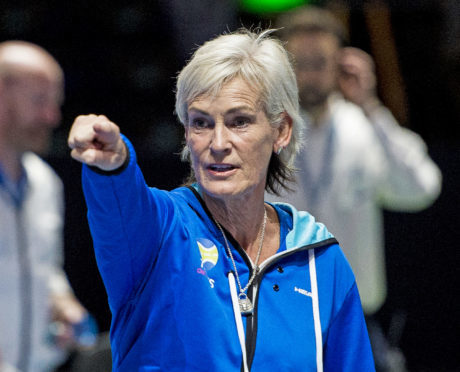 The tennis legacy in Scotland that the Murray family have been fighting so hard for looks to have been secured.
To have one of the two national tennis academies coming to Scotland is brilliant news.
This is no token gesture.
I get to see close-up at Stirling University the hard work that is put in by the young tennis players in this country and their coaches. They're a dedicated bunch and Colin Fleming is an impressive guy as head coach.
I've spoken to him a few times and his knowledge and contacts is just what you want at the top of the coaching pyramid.
Stirling is a real sporting hub these days.
We have our own curling national performance centre a couple of miles away from the uni and there is a multi-million pound redevelopment of the sports centre in the pipeline.
The plans look amazing and, as athletes, it has been nice to be asked what we would like to see included in the plans.
I think it's two years away from being completed but I'm hoping I'll still be on the scene to make good use of it!
Going back to the tennis academy, the biggest thing for young players is that there will now be no reason for them to leave Scotland to follow their dream.
Judy Murray famously regretted letting Jamie leave Dunblane at 12 to go to a boarding school at Cambridge which was near to an LTA training centre.
Not only was he unhappy there, his tennis also suffered and Judy brought him back home.
I bet Judy will be thrilled that parents of budding stars won't have to make the hard decision that she had to.
A couple of years ago it was starting to look a bit worrying that the Murray golden years would have nothing tangible to show for it up here. Not anymore.
* The people of Canada certainly love their sport.
I'm sure the nation will embrace being a co-host for the 2026 football World Cup.
Mind you, I think they'll have to spend the next eight years growing the game over there.
They love their winter sports like ice hockey and curling, and they are into their baseball and basketball. But I must admit I've never got the impression that it's a football country.
It will be interesting to see if that changes over the next few years.
* Of the Super Saturday heroes at the London Olympics, Greg Rutherford probably got the least publicity.
Maybe it didn't turn out to be the life-changer he thought it might be but, now that he has announced his retirement at the end of the season, his place in British sporting history is secure.
In years to come people will look at his record of winning gold at Olympic, World, European and Commonwealth level and speak about him as one of the greats.
It's a grand slam that very few have accomplished and to be able to call yourself the most successful British long jumper ever is pretty special.
You should try measuring how far he jumped on your carpet!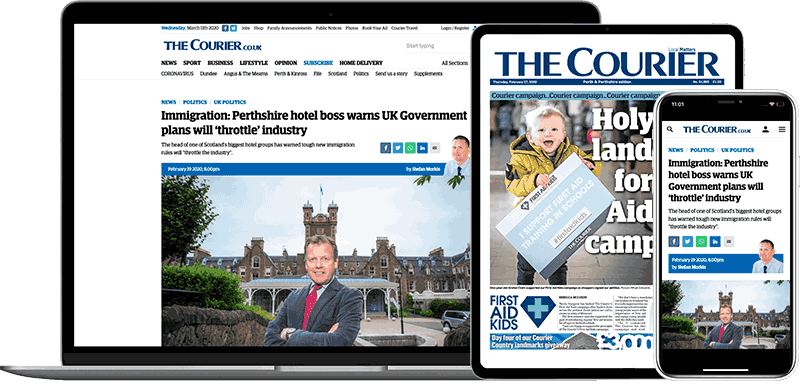 Help support quality local journalism … become a digital subscriber to The Courier
For as little as £5.99 a month you can access all of our content, including Premium articles.
Subscribe